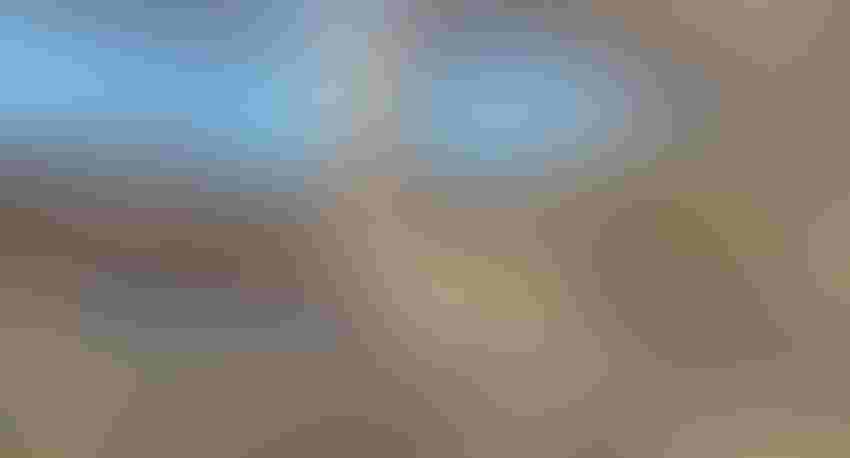 Shorebird populations, such as this Long Billed Curlew, are of concern in the U.S. Because of collaborative efforts between California rice farmers and conservation groups, shorebird habitat has been improved in the Sacramento Valley.
Leslie Morris
There is much to be said about the collaborations between like-minded groups and individuals. I was fortunate to interview some folks recently in California on their joint efforts to affect positive environmental change.
What you'll read about here is a decades-long effort between conservation groups and California rice growers to take the successes they've seen in bird habitat restoration and parlay that into fish restoration projects in a valley that was once a large flood plain prior to dams and levees.
The dams and levees are a necessary tool to protect and provide for millions of Californians. However, these have come at a cost to the environment, but not an insurmountable one that cannot be mitigated to a mutual benefit.
These collaborations were borne out of a tough period for California rice farmers. The annual practice of burning post-harvest rice stubble was unpopular with Sacramento Valley residents in the fall. Large plumes of smoke could be seen rising in the valley from as far away as Redding, though the prevailing wind largely choked out Sacramento area residents, which led to a regulatory call to end the practice.
Together with the conservation groups, the rice industry stepped up and went to work. Ducks Unlimited helped the industry learn how to decompose their rice stubble with a few inches of winter flood water and machinery. In the process of building these winter ponds, ducks and geese showed up by the millions.
Now the industry is working with the same groups and with UC Davis to replicate this success with salmon populations. Ingenious efforts are under way to rear and tag tiny fish in just a few inches of water and manage the flood plains in a way that will return these fish to the river in better health, with a better chance of making it to sea and returning once again to spawn in northern California rivers.
These efforts rightly earned the California rice industry a coveted moniker: "The Environmental Crop." Combined with lobbying efforts and through high quality social media efforts, the rice commission continues to promote its environmental acumen with legislators, regulators, and the public. Because industry willingly worked with various groups to end rice straw burning, the environmental benefits sought by conservation groups became a public relations success for rice farmers once accused of polluting air and water.
In my conversations with representatives of California Trout, the Audubon Society, Ducks Unlimited, The Nature Conservancy, the rice commission, and local farmers, I found folks to be pragmatic and eager to find common solutions. Habitat restoration can and is being achieved without forcing farmers to abandon their crops.
This is just one example of what is likely others to create win-win situations between farmers and conservation groups. Such collaborations should help all involved convince the public that their pragmatic approach and demonstrated success is the best option for all involved.
Subscribe to receive top agriculture news
Be informed daily with these free e-newsletters
You May Also Like
---