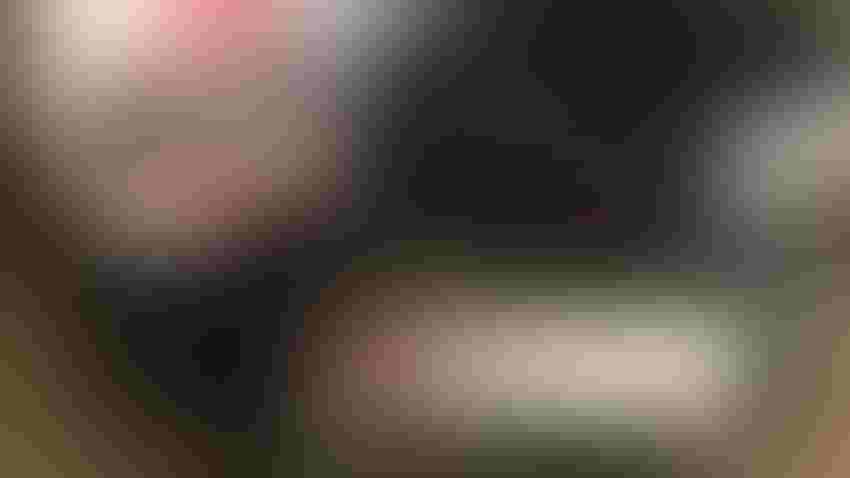 BARGAIN? STILL DECIDING: Perhaps I bid on this air compressor in haste. Once I added the air hose that I had to buy at the store, the "bargain" was just shy in price of a new one.
Tom J. Bechman
I have loved going to auctions since I was a little kid. The chant of a good auctioneer gets my blood pumping. Today, however, it's usually the ding of the computer telling me I got outbid. Maybe it's more efficient, but it's not the same.
That's why I was excited to go to the local estate auction of a good farmer recently. I was interested in a major item, but I am always on the lookout for bargains. And I needed a new air compressor — maybe there would be one there.
Sure enough, as soon as I arrived and about 10 minutes after the auction started, I saw a pancake-style air compressor sitting in line near the auctioneer. Darn! He was moving the wrong direction; it was already sold.
"What did that compressor bring?" I asked a neighbor whom I recognized.
"Oh, $25, I think," he replied.
That figures. I would have given considerably more. Typical of my luck.
The major item I wanted to see was only about 45 minutes from selling, so I decided to stay with the auctioneer as he sold several lines of items from the shop and shed. The long-handled tools caught my eye.
There was a like-new post-hole digger with wood handles. I bid $10 and got it — now that is a bargain! Then for $5 each, I got a good spade and short-handled shovel. Maybe it was my lucky day.
The auctioneer moved on. I wasn't so lucky on the log chain. I let someone else take it home. Then, suddenly, something caught my eye. No, it couldn't be! It was a portable, drag-along air compressor, like new and exactly what I wanted.
Moment of truth
The auctioneer was almost to it. I didn't have time to give it a second look or think. I just bid and bid and bid again. For $90, it was mine.
Soon after that, the big item came up for sale. No bargain there. It started at the top bid I was willing to pay … and doubled after that.
So, I paid for my air compressor and started loading it. That's when I realized it didn't have an air hose. I checked it over. No secret compartment — it just wasn't there. There were two shiny receptacles to plug it in, but no hose. Ah, so that's why the other guy quit bidding.
Instead of going home, I went to a local farm store to buy an air hose. But I also had to buy connectors for both ends and an air chuck. The farm store had what I needed, and it even had a new compressor, just like mine, in a box with a warranty.
I totaled up where I was on my bargain so far. Let's see, $90 bid price plus 10% buyer's premium — I still don't get that one — plus $28 for an air hose and connections. Hmm, my "bargain" was now only about $35 cheaper than buying new.
Hey, that's OK. I really like the neighbor's family. Yes, I will go back to another auction. My wife, Carla, says maybe I ought to put on my glasses before I bid next time!
Subscribe to receive top agriculture news
Be informed daily with these free e-newsletters
You May Also Like
---