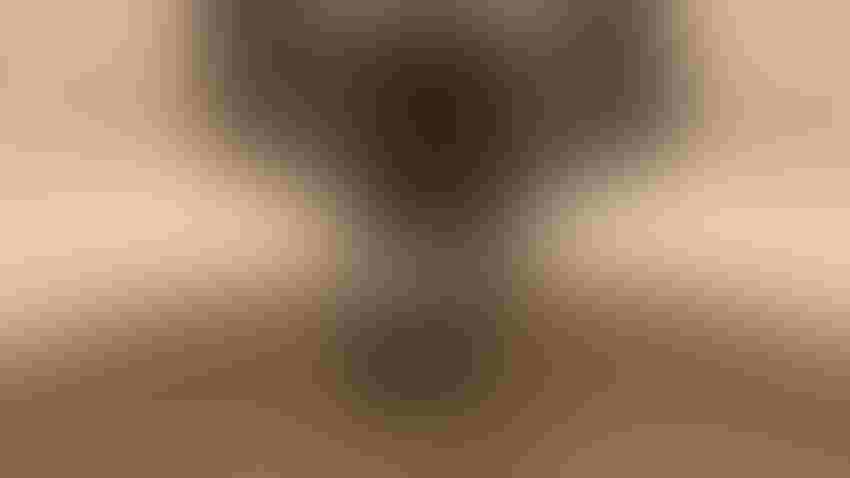 WHERE IS THE WATER? Everyone is accustomed to turning on the faucet and getting all the water they want. What do you do when you turn it on and nothing comes out?
Tom J. Bechman
"Some days you get the bear, and some days the bear gets you!" Whoever coined that phrase was clairvoyant. If you've experienced a day when your only luck was bad luck, you can appreciate what you're about to read.
The bear started sharpening his claws about 10 a.m. I led soils judgers to the first pit for an area soils judging contest on Ty Brown's farm in Rossville. Our local ag teacher came running over.
"Tom, your wife is trying to reach you. Something about water."
Huh? "Carla, I'm helping at the contest. Is it that important?"
"Well, the washer was filling, and water stopped coming in. We don't have any water," she answered.
"Did the breaker trip?" I asked.
"Where is the breaker?"
"Ah, I will be home as soon as I can," I answered. Meanwhile, I called a handyman and well pump guy — two for two on answering machines.
More bear
Back home, no water, breaker not tripped. One returned call: Handyman would stop by that evening. I tried the well guy again. "Never got your message," he said. "Best I can do is come check it in the morning."
Meanwhile, I was ready to edit stories in the Adobe program on my computer. Only it didn't recognize me today. It said "sign in." I didn't have a clue as to the password. You know you're in trouble when you shut the computer off, turn it back on and it still doesn't work.
So, I went through the company's convoluted system seeking IT technical help. Someone with a very foreign name appeared in my chat box. An hour later, she couldn't even get into my computer to help, let alone fix it. Grr!
Still more bear
Our handyman stopped about 7:30 p.m. to check everything electrical and make sure it wasn't just a case of no electricity to the pump. He flipped breakers, including those to the kitchen, to make sure there wasn't a glitch in the breaker box.
We grabbed 10-gallon jugs of water at the store. A gallon of water will flush a toilet ... sort of. Back home, unloading a few groceries, Carla opened the door to our 18-month-old refrigerator. Hmm, no lights or digital display numbers. Long story short, it wasn't working, and no amount of flipping breakers, unplugging and plugging back in changed it.
Fortunately, our previous 25-year-old refrigerator is our overflow fridge in the garage. Half an hour later, it was overflowing for real.
Intrigued? You don't know the half of it! The bear didn't want just a day — he wanted at least three weeks. We have a temporary water solution, but no, three weeks later, we don't have the water issue resolved. The refrigerator still doesn't work, and the computer … well, it worked long enough to finish this story.
This saga will continue. Who knows, maybe it will continue all winter. I sure hope that bear hibernates soon!
Subscribe to receive top agriculture news
Be informed daily with these free e-newsletters
You May Also Like
---