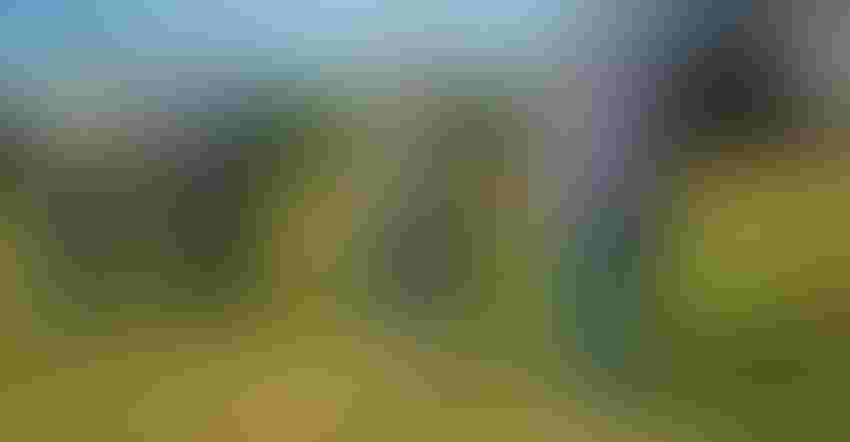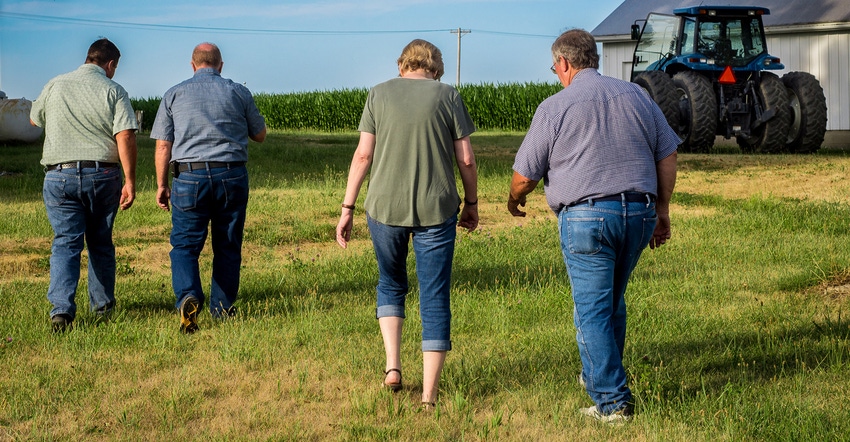 Five years after losing my dad and assuming responsibility for managing our family farm, I received notification of USDA's 2022 Census of Agriculture. With a bit more dirt on my boots than in 2018, when I muddled through the 2017 survey, I logged on and got to work.
Scrolling through sections, I stared down open spaces begging for data such as acreage planted; bushels harvested; and fertilizers, chemicals and soil conditioners applied. Then came questions about equipment, grain storage, Conservation Reserve Program acreage, crop rotation, insurance, loans and internet access.
Working with my organizational system as opposed to Dad's this time around, I knew just where to go to retrieve information.
I felt like a woman on a mission as I plucked data from my filing cabinet and desktop folders before injecting it into a document offering a snapshot of the farm. A sense of pride settled in just knowing that our midsize operation represents one crucial square in the patchwork of America's agricultural quilt, er, landscape!
Okay, maybe I got caught up in the awesomeness of flying through one section after another.
Dialing it down a notch, I focused on presenting a precise description of our business, knowing that the government aggregates census data to create farm policy in the coming years. The people occupying taxpayer-funded offices, not farmers tending their fields and flocks, will be the ones making decisions about what our self-reported efforts mean for everything from tax breaks to assistance programs. Perhaps that daunting reality is what encouraged the drafters of the census to remind farmers — in bold — that completion is "required by law."
Still, as I checked boxes and inserted figures, I could see my hard-earned knowledge spilling out on the screen.
Information-seeking
Growing up, I was often more interested in the boys I might see cruising the town square than in the fields outside my bedroom window. The stakes are a lot higher now, and I'm focused on learning all I can to keep the farm going for another generation.
Knowledge gaps are especially evident when landowners live and work apart from their operations.
For some nonfarm heirs, the disconnect is significant. Perhaps the closest they've come to the farm is seeing their names listed in a plat book as the rightful owners of a tract in a section of a township they've never visited.
For others, the terrain is familiar. The people who work the ground are neighbors and friends. Raised on the farm before moving on, many of these heirs hold on to their family's legacy because it's still home.
While I include myself in the latter group, I don't share the vantage point Dad enjoyed during 81 years of living on the farm. He understood agriculture from the ground up — from the mineral content of Midwestern soils to the influence of political upheaval halfway around the world on the markets to the promises of new crop technology. He could put his pickup in park and stroll among the rows or pop by the elevator for a chat any time he wanted.
My partial view is that of many nonfarm heirs, like a drone flying high and even across the fields. Frequent visits to the farm, what might be considered "deep dives" in my drone metaphor, can't compete with the experiences of those who inhabit the place year-round. Still, the 2022 census offers people like me a yardstick for measuring what we know and how we matter in an industry that is constantly evolving.
We count.
Ryan is a farmer's daughter from Clinton, Ill., and a professor at the University of Alabama at Birmingham. Following her father's death and mother's relocation to her Alabama home, Ryan manages the family farm from afar.
Subscribe to receive top agriculture news
Be informed daily with these free e-newsletters
You May Also Like
---