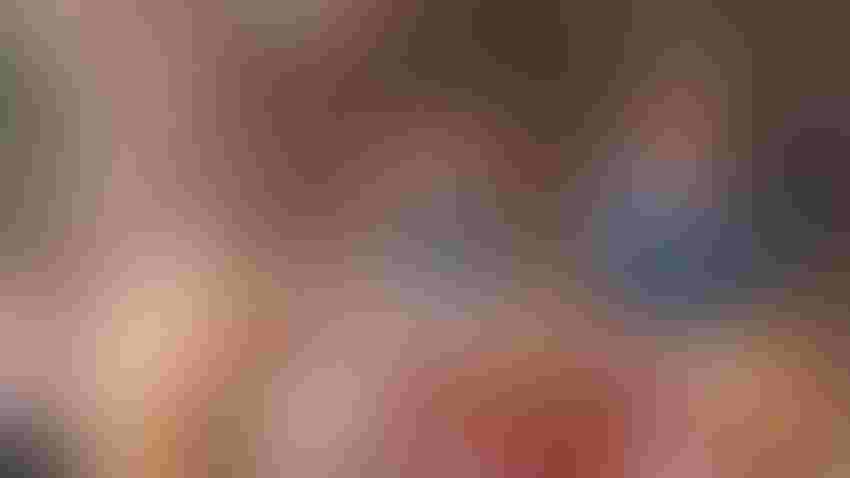 HAPPY OR SAD? What will your family dinner table look like around the holidays this year? In five years? In 10 years? Whether or not you take farm transition planning seriously may be the deciding factor.
vladans/Getty Images
"Mom, why aren't Uncle Bill and his family coming to Christmas dinner?"
"Casey, it's complicated."
"Mom, I'm 16. I can understand things. Tell me."
"Well, maybe after the holidays."
"Mom, I haven't seen my cousins in months. I thought sure I would get to see them at Christmas."
"Honey, I am so sorry. There has been a misunderstanding."
"A misunderstanding? Can't you just call Uncle Bill and work this out?"
"Well, it's not quite that easy. Grandpa and Grandma left things so your dad and I could continue farming, but Uncle Bill feels left out."
"Left out? Didn't he know how things were?"
"Well, no, not really. Grandma and Grandpa were old-fashioned. They didn't like to talk about dying. Your grandma always said, 'Things will work out.'"
"Things will work out? They're obviously not working now. What will Christmas be like with four empty chairs around the table?"
Too common
If you've experienced a similar scenario, no matter which side you were on, your eyes may be damp. If you don't know why I spent half the story introducing it, consider yourself lucky.
It's about very real consequences when key people in a family farming operation fail to make transition plans to the next generation a priority. Verbal promises are just good intentions with no legal standing. "Things will work out" is just wishful thinking.
In too many farm family homes this holiday season, there won't be as many chairs needed around the table for Christmas dinner. I know. It's not pleasant. And once it happens, it can take years to resolve. Unfortunately, it may only end with one or more funerals. Even that doesn't relieve the hurt felt by those left behind.
The irony? The most common reason given for not putting plans on paper is this: "We don't want to hurt anybody's feelings." Instead, feelings aren't just hurt, family ties are too often severed — permanently.
Good news
Nobody wants a story to end on a sour note, especially near holidays. The opening scenario could have been completely different if Grandma and Grandpa completed a succession planning process in a timely manner. That means contacting and working with a lender, accountant and/or personal attorney.
If the process seems overwhelming, there are a couple of other options. Purdue Extension has a team of county educators focusing on this topic. A workshop, "Passing It On: Farm Transition to the Next Generation," is slated for Dec. 9 at the Cornerstone Hall in Salem, Ind. Learn about the nominal registration cost and make reservations by calling 812-883-4601. It's open for farm families anywhere in Indiana.
Also, Nationwide and Farm Credit cooperated to develop "Land as Your Legacy." The goal is to provide guidance from qualified attorneys and planners as you put together the information you need for a transition plan. Once it's assembled, you take it to your own attorney to put it into action. It's a no-cost program. Learn more from John Kay, FSG Financial Strategies Group LLP, Williamsport, Ind., at [email protected], or call 765-374-3485.
Subscribe to receive top agriculture news
Be informed daily with these free e-newsletters
You May Also Like
---