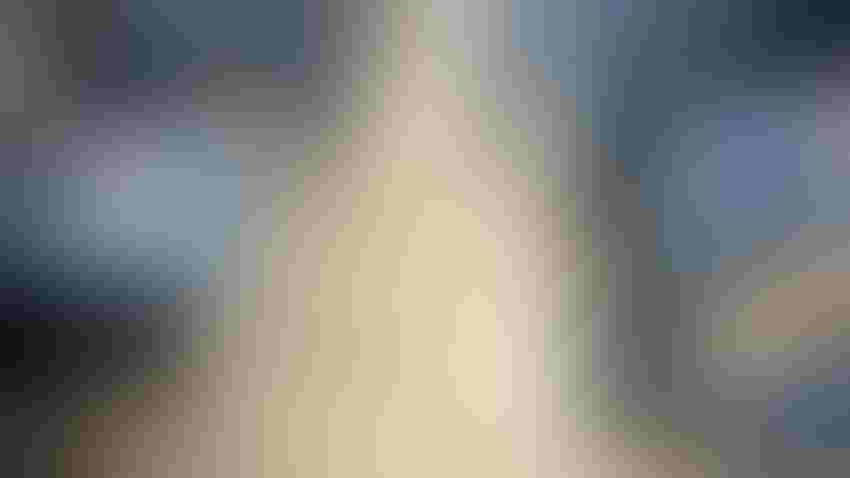 FAMILIAR PLACES: The local farmers cooperative is a welcoming place for news, help and discussion among friends.
Jennifer Carrico
As I walked up to the door of the local farmers cooperative last week, I knew I would be greeted with several familiar faces and welcomed in to discuss the news of the area farming families, the state's sports teams and some agricultural hot topics. That is exactly what happened.
The coop in my town is the morning spot for area farmers to drink some coffee and share their wisdom. Walking in, I didn't know who exactly would be there, but I knew it would be a welcoming place. I saw Jeff and Fred, Nick and Marvin — and even my favorite farmer, my dad. I had gone to the coop to pay my bill, which sure isn't a fun thing to do, but entering a place like that full of people I know actually makes giving them money somewhat enjoyable.
What is it that draws us to places like this? It's the comfort of a place like home. These are our people. The ones who are there cheering us on, those willing to help when we need it and the people who ask the hard questions. These farmers were doing just that on the fall morning. They were discussing grain markets, school board elections and the big games that would be played.
They all know I'm an ag journalist, and after all the discussions — in which I participated — one said to me, "Now don't be using all this discussion against us in your magazine." I just laughed and assured them they would be fine. I would use it more as a tribute to our small community and my friends.
These cohorts are the ones who cheer us on even when we make a big decision. I'm lucky to have several people who do that for me. As I write this, I think of all those who have helped me get to where I am and where I'm going. This will be my last column as the editor of Wallaces Farmer. When I started here, I really thought that would be my title for the rest of my career — but as we all know, things change, and unexpected opportunities are sometimes presented. That's just what happened to me.
A very small world
The Wallaces Farmer readers, the Farm Progress staff, and all the story sources I have grown to know over nearly two years have been great. Just like the farmers at my coop, you all are always my people. You are the ones I can relate to and who have the same goals for success in agriculture. Sometimes there is a split in our road, and we have to pick which path to take. I may not be continuing at Wallaces Farmer, but it will always be dear to my heart.
The great thing about agriculture is that it's a very small world. One in which we run into each other often. If you see me at the Iowa State Fair, National Western Stock Show or National Cattlemen's Convention, please stop me and say hello. The steps to the doors we take will always lead to a familiar place.
Subscribe to receive top agriculture news
Be informed daily with these free e-newsletters
You May Also Like
---