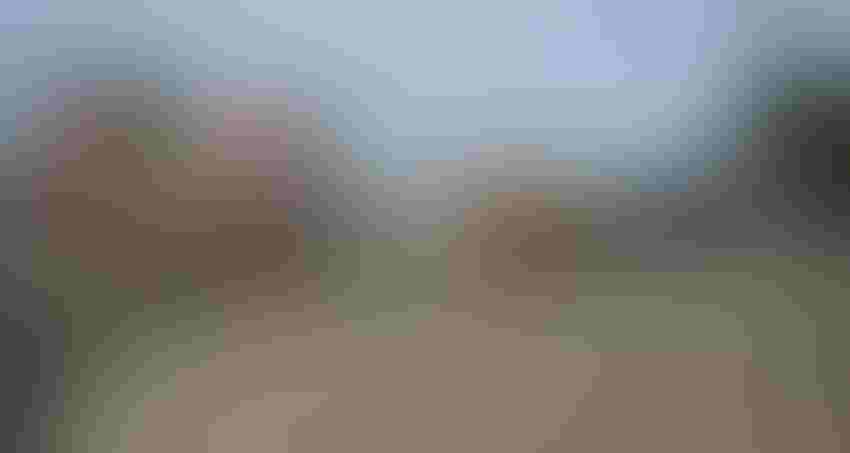 The 2020 Unified Wine and Grape Symposium's trade show occupies outdoor space at Cal Expo in Sacramento.
Tim Hearden
Typically held in late January, the Unified Wine and Grape Symposium grew accustomed to rather condensed accommodations in and around Sacramento's downtown convention center.
But this year, the symposium had a chance to spread its wings a little.
With the convention center undergoing a $120 million upgrade, the Feb. 4-6 symposium – as well as the Almond Conference in December – found a temporary home across town at Cal Expo, the site of the California State Fair.
Organizers of the 26th annual gathering converted eight exhibit halls to meeting rooms and provided 200,000 square feet of space for its trade show's more than 700 exhibitors.
The Almond Conference also boasted a record number of trade show vendors as it converted the fairgrounds' main livestock pavilion into a carpeted exhibit hall.
Almond industry leaders assumed the Cal Expo move would be a one-year gig before their conference returned to the renovated convention center this year. But the wine symposium booked Cal Expo again in 2021, in case the downtown project is delayed.
"Cal Expo had many positive attributes that worked well for our show this year," said Dan Howard, executive director of the American Society of Enology and Viticulture, which cosponsors the conference.
He added symposium leaders heard positive comments from vendors and attendees.
Organizers of both conferences say it made more sense to use the fairgrounds temporarily than to try to find a more suitable convention center in another city – one that wouldn't be as centrally located for California agriculture or have as much hotel space as in Sacramento.
As it turns out, the added business from convention center clients has been a boon to Cal Expo, which has fallen on difficult fiscal times in recent years.
According to the Sacramento Bee's Dale Kasler, sagging attendance at the state fair has left Cal Expo needing a roughly $2.3 million taxpayer bailout to ward off insolvency and a possible shutdown.
Kasler credits cost-cutting for putting Cal Expo on track to make a $120,000 profit in 2019 after forecasting a $1.5 million loss. But snagging some short-term tenants amid the downtown construction project surely has helped, and those tenants will be going away soon.
The state fair was held in the two weeks leading up to Labor Day until 2010, when it was moved to mid-July to accommodate an earlier start of school. The fair reported attendance increases of 10 percent and 5 percent, respectively, in the first two years of the new dates.
But last year only 601,761 patrons attended the fair, down from about 1 million in the early 2000s, the Bee's Kasler reported. It's hot in late August, to be sure, but it's often hotter in mid-July.
Should the fair move back to late summer and boost attendance by holding education days for school groups, as some local fairs do? Just a thought.
Subscribe to receive top agriculture news
Be informed daily with these free e-newsletters
You May Also Like
---