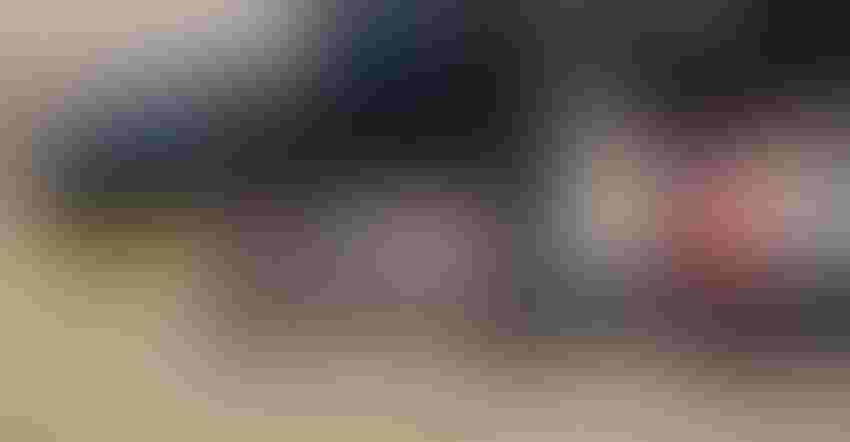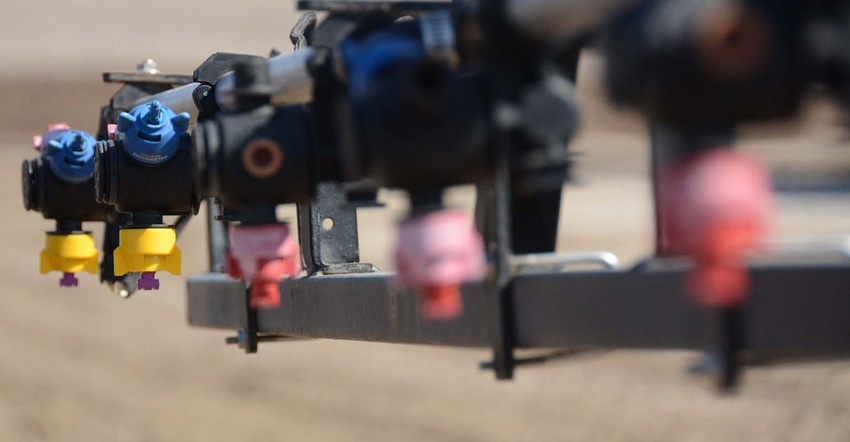 Environmental activist groups are hopping mad after EPA allowed farmers to continue over-the-top in-season spraying of dicamba-based products through July 31, even after a federal court suspended its use last week.
That's why the Center for Food Safety and The Center for Biological Diversity filed an Emergency Motion last Thursday to enforce the court's judgment and to hold EPA in Contempt. The groups seek relief by earliest possible date -- which means they want an order this week.
"Extraordinary events require extraordinary actions," say the petitioners (groups who brought the case to the court). "EPA has defied this Court's decision….".
The groups argue that EPA did nothing for five days after the 9th Circuit decision and then decided to mitigate the result of the 9th Circuit's decision. Petitioners claim EPA is involved in "…eviscerating it [the decision] by making it prospective as to existing products until July 31, effectively the rest of the spraying season."
Emergency relief
Petitioners argue they need emergency relief immediately to stop over the top (OTT) spraying by farmers. The two environmental groups state  "EPA lacks authority to issue its 'cancellation' order because there is nothing to cancel here; vacatur -- which is wholly different from FIFRA pesticide cancellation – made null and void the 2018 new use decision allowing OTT dicamba spraying."  
Petitioners want the Court to punish EPA and if the Court does so, a new chapter will be written for pesticide use.
It is easy to imagine these groups going to a friendly court, getting an order and having it enforced immediately, which means taking a crop protection tool away from agriculture.
Will the Courts run agriculture?
What effectively is happening is the court and a few unelected judges are usurping the power of the agency and effectively running agriculture.
Petitioners, on the other hand, claim "EPA has shown unconscionable disregard and contempt for this Court's order and the rule of law. In light of the immediate risk of harm from the continued use of dicamba…Petitioners request this Court to immediately enforce its June 3, 2020 order…instruct EPA that it cannot avoid the vacatur of OTT…and find EPA in CONTEMPT (emphasis supplied)."
The 51-page brief has a lengthy section regarding the 9th Circuit Court having inherent authority to vindicate its authority and effectuate its decrees.
Dicamba drift issues
The brief discusses the "onslaught" of dicamba drift during this month and July. Petitioners also believe that EPA is entirely ignoring the Court and believe that EPA has underrated the risk caused by OTT spraying of dicamba applications.
Petitioners seem not to care about the cost to farmers, owners of the product or commercial applicators. The Court having addressed this issue in its initial opinion said these costs were "…outweighed by substantial environmental, economic and social risk of continuing use."
The activist groups believe that EPA has "unilaterally" taken the 9th Circuit's opinion and rewritten it. They believe that any dicamba OTT application must end immediately. EPA is to give its position and defense by June 16, 2020 (tomorrow).
The American Soybean Association, National Sorghum Producers and others will be weighing in on this issue before the Court. We may even have a decision on OTT uses for soybeans and cotton by the time this blog is published.
Petitioners also seek to hold EPA and Administrator Wheeler in contempt. There is case law that shows if a petitioner demonstrates noncompliance with a court's order, then the noncomplier may be held in contempt. Petitioners state very clearly "EPA and Administrator Wheeler should be found in contempt for not just failing to substantially comply with, by blatantly and intentionally violating the entirety of the Court's order."  
EPA took reasonable steps in taking the product off the market. These reasonable steps allowed farmers, agricultural retailers, and commercial sprayer operators to use dicamba product already purchased. EPA was under tremendous pressure from commercial and congressional interests to help farmers growing soybeans and cotton to proceed normally.
The petitioners and the Court may have a different idea as to what is "reasonable".        
The opinions of the author are not necessarily those of Farm Futures or Farm Progress. 
Subscribe to receive top agriculture news
Be informed daily with these free e-newsletters
You May Also Like
---