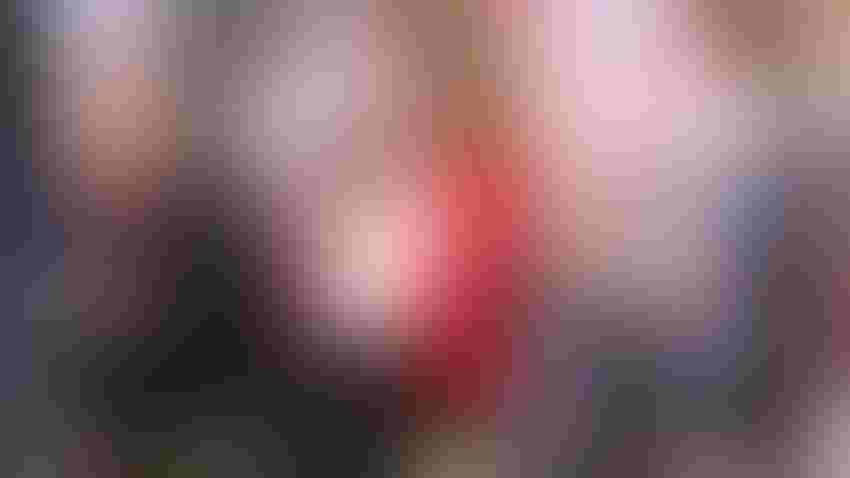 ON REPEAT: Missouri Director of Agriculture Chris Chinn (left) will once again host a panel discussion with the governor's Cabinet during the 50th Missouri Governor's Conference on Agriculture, Nov. 16-17 in Osage Beach, Mo.
Photo by Missouri Department of Agriculture
The Missouri Department of Agriculture will host the 50th Missouri Governor's Conference on Agriculture on Nov. 16-17 at Margaritaville Lake Resort. We look forward to two days of learning, fellowship and inspiration.
MDA holds the Governor's Conference on Agriculture every other year, so it has been two years since we hosted producers, agribusiness owners and industry leaders. This is a tremendous opportunity to bring together all segments of Missouri agriculture. Both days feature a trade show with vendors from across the industry. We hope you join us.
Education on ag issues
The festivities begin Nov. 16 with a discussion including some of our state's best farm economists around the markets and an update on the farm bill. There will be sessions on farm succession planning, legal farm issues and an agriculture industry panel.
Lt. Gov. Mike Kehoe will also host a session with recipients of the Show-Me Entrepreneurial Grants for Agriculture. These family farmers and small-business owners will offer valuable insight into the movement to increase value-added agriculture efforts across the state.
Gov. Mike Parson joins us for the Missouri Agriculture Awards Luncheon, where we will recognize a Missouri veterinarian, educator and international exporter with awards. In addition, Missouri Grown, our state's branded program, will recognize five of its members who excel in marketing their programs.
Speaking of Missouri Grown, the evening concludes with the Best of Missouri Grown Reception. Conference attendees consistently rank the reception as their favorite part of the two days. With good reason! This event features the best food, Missouri wines and spirits our state has to offer. As my grandmother used to say, if you leave this event hungry, it's your own fault.
Celebrating successes
We will kick off Nov. 17 with breakfast and a presentation on agricultural policy and trade. Morning sessions focus on the lack of labor across all business sectors, including agriculture, with representatives from several Missouri trade and tech schools where the topic is workforce development.
These schools are producing job-ready employees through specialized training. I think many people in our industry will be surprised to hear about the programs these terrific schools offer.
We wrap up the sessions portion of the conference with a panel of my counterparts from the governor's Cabinet. I am proud of the collaborative work our agencies have done to help farmers, ranchers and consumers. These Cabinet counterparts are also friends, and I look forward to the discussion.
The Governor's Conference concludes with a closing luncheon, featuring the recipient of the Leopold Conservation Award, given annually by Missouri Farmers Care. We appreciate the opportunity to recognize a producer who uses conservation practices to improve soil health, water resources and wildlife habitat on the farm.
The saying "we've saved the best for last" holds true, as we close out the 50th Governor's Conference on Agriculture with Hunter Pinke, a terrific young man from North Dakota.
A tight end and team captain on the University of North Dakota football team, Hunter was injured in an accident shortly after the 2019 season. You will not want to miss Hunter, as he inspires hope, tenacity and the ability to find joy in times of challenge.
Register for the 50th Governor's Conference on Agriculture by visiting the MDA website at agriculture.mo.gov. You can choose to join us for the entire conference or each individual day. For those of you who love the Best of Missouri Grown Reception, register for that event as well.
Come join us in November to learn, connect and be inspired.
Chinn is the director of the Missouri Department of Agriculture and lives on a diversified farming operation in northeast Missouri.
Subscribe to receive top agriculture news
Be informed daily with these free e-newsletters
You May Also Like
---