Meet Ralph and Hazel.
Because one farm dog wasn't enough around here.
Ralph is a two-year-old English Shepherd; in dog years, that puts him squarely in the realm of gangly junior high boy. His breed likes order and rules, which means no foreign dog shall step foot on his farm and no barn cat shall step foot on his porch. He's easily excitable and for the love of people, he just wants to be near us. Like, right next to us or, if sitting down, somehow on top of us. Perhaps knocking someone over. Because he loves us.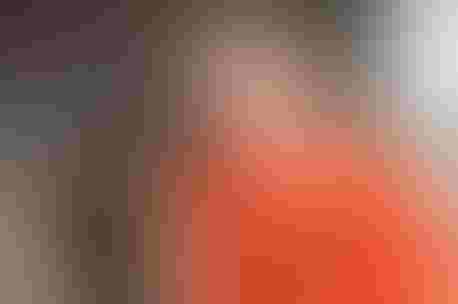 BOY'S BEST FRIEND: First day of school, and they're both smiling. (This was last year and Ralph has grown exponentially.)
His favorite trick is to sit in one of the porch chairs first thing in the morning, his face at eye level and about 6 inches from the kitchen window. Waiting for us. Watching. Of course, it's still half dark at 6 a.m. and this is incredibly disconcerting when you're but half awake.
Hazel is an 18-month-old Basset Hound. She could not be more opposite from Ralph if she tried, and she absolutely won't try. It will exhaust her and she'll need to take a nap. I have watched Hazel stand up, stretch and fall back over because it was all just too much. Frankly, there are days I'm right there with her.
However, she'll also get these bursts of energy where she races around the farm, to barn and back, bark/howling at a barn cat or two on the way. Attempting to jump and leap. Ears and jowls in motion. And the crazy thing is, while Basset Hounds may look like they're ready to end it all, they're really pretty happy little dogs.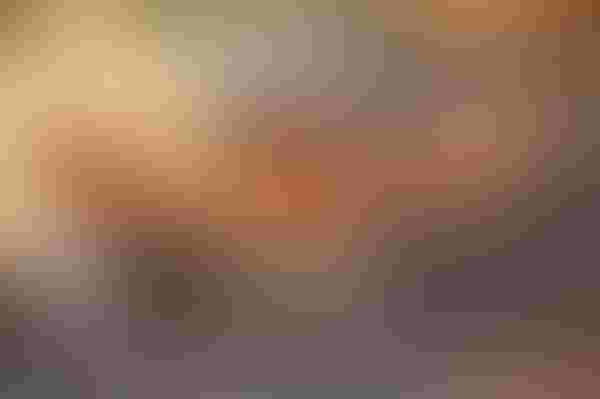 SHAKE IT OFF: Hazel's feet are firmly planted but everything else is in motion.
Hazel was posing in the yard the other night and my husband launched into his best Westminster Kennel Club voice:  "Representing the hound division, meet Hazel. An avid hunter, she can't find her way home. She likes chewing on afterbirth and chasing barn cats."
That's Hazel in a nutshell.
She and Ralph have had some adventures when Hazel decided to follow her nose. It's gotten them in trouble on more than one occasion, including this winter when Hazel managed to get caught in an old fence (she was not worried; she seemed to know I would somehow drive down a random road and happen to see her wagging tail across three ravines, a creek and a rock bank) or the other time when they both disappeared for two days. I pictured Ralph on day two: "Hazel, I *told* you this was a bad idea."
Both of them love nothing more than a ride in the back of the truck. Nirvana. Ears blowing in the wind. And they make us happy by extension.
What's in a breed?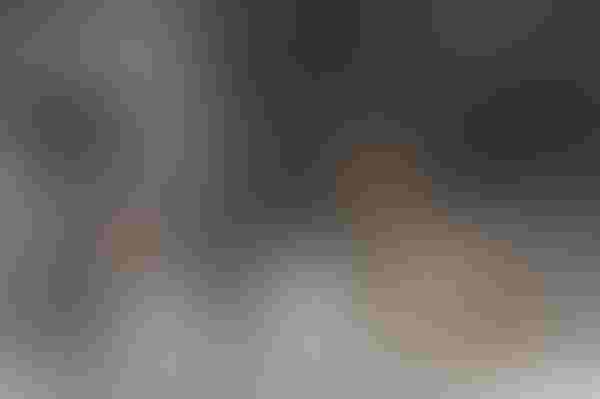 SUNNING: These dogs love a sunny spot on the porch. Perfect nap conditions.
If we have learned nothing else in our 16 years of hosting Prairie Farmer's Favorite Farm Dog contest, it is that farm families love their dogs - and they're often fiercely loyal to their breed. This year's winners – Max in first, Butter and Maggie in second and third, and Charlie, Ellie and Kinze as honorable mentions – are some great representatives.
Historically speaking, since we first began this contest in 2000, Blue Heelers (also known as Australian Cattle Dogs) have been among the winningest. Heelers have taken home one of the top three placings 8 times. Australian Shepherds are right on their heels with 7 wins. And Border Collies? They're next with 5 wins. Collies, Beagles, Golden Retrievers and German Shepherds each landed a couple wins, too. 
So we get it here, when you say you love your farm dog. When you tell of their darling tricks, and of their tales of glory and mud and farm work. We love reading your stories.
And more than anything, we know this to be true: a farm isn't a farm without a good dog.
Subscribe to receive top agriculture news
Be informed daily with these free e-newsletters
You May Also Like
---