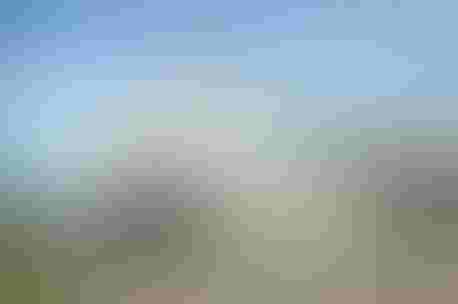 The year that was 2016 featured both ups and downs in agriculture. The downs in 2016 included too many bugs, too much rain in spots, too much disease and prices that were too low.
So what are the positives to take into 2017 from 2016? Here are my seven top things. You may want to create your own list.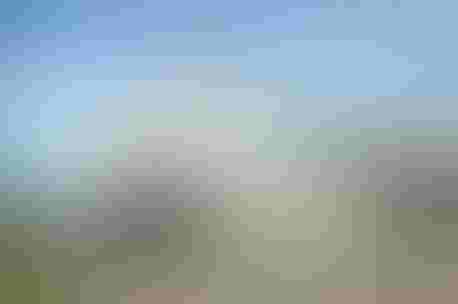 HISTORIC EVENT: The official dedication of the Indiana Corn and Soybean Innovation Center occurred in late August. This facility will generate new discoveries for decades to come.
1. The opening of the Indiana Corn and Soybean Innovation Center was historic.
It may not be the eighth wonder of the world, but it's darn close. The new phenotyping center located at the Purdue Agronomy Center for Research and Education puts the university in a class of its own when it comes to taking big data in agriculture to the next level. Don't be surprised if the opening of the center turns out to be a turning point in the quest for higher corn and soybean yields.
2. Agriculture joined in the celebration of Indiana's bicentennial year.
From Harrison County to Elkhart County, the Bicentennial Torch Relay united Hoosiers, young and old, urban and rural. The cauldron used to light the torch every time it went to a new county was designed and built by Purdue University students and their instructors. The torch relay concluded with a colorful climax at the Statehouse in Indianapolis on Oct. 15. Indiana FFA provided dozens of members to help in the celebration, including the state FFA officers.
3. The long growing season was great for double-crop soybeans.
The first week of November arrived, and it still hadn't frosted at my house about 30 miles south of Indianapolis. My flowerbeds looked healthy, and some plants were even still in bloom. On a more practical note, the long growing season favored double-crop soybeans.
4. Rain and warm temperatures made the year profitable for lawn-mowing services.
I mowed the lawn twice in March and several times in November. I never skipped a week and doubled up when growth was lush. It looked like May in October in my yard. How neat is that!
5. We slept with the windows open in November.
OK, this may depend upon whether or not you like sleeping with it being a bit chilly. Nevertheless, heating degree days accumulated very slowly through most of fall. With the furnace not running as much, the fuel bill was lower. That's a good thing.
6. Plenty of dry days for harvest limited soil compaction.
Some people were caught with more rain at harvest than others. In those cases, some felt they couldn't wait, and some fields were rutted up this fall. But overall, most people were able to harvest on dry soils, leaving few, if any, ruts in the wake of their harvesting operations. Since soil compaction can exist for multiple years once it's created, not creating it in the first place is always a good thing.
7. The 100th running of the Indianapolis 500 was exciting.
What does this have to do with agriculture? Precious little, but it was exciting and lifted the spirits of both rural and urban people alike. I was among the throng that filled the stands on race day. If you milk cows, you could argue that the race highlights agriculture as well. The winner drank milk again this year in Victory Lane.
Subscribe to receive top agriculture news
Be informed daily with these free e-newsletters
You May Also Like
---