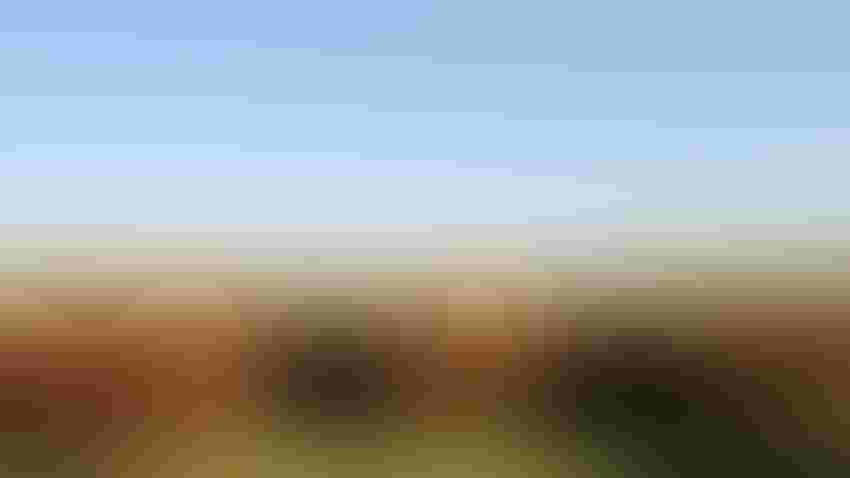 IT'S THE BEEF: Strength in beef markets has boosted Nebraska's farm income outlook for 2023 to the second-highest level ever, just behind 2021.
Curt Arens
Nebraska farm income prospects in 2023 show a strong rebound from 2022 levels. Even as drought losses in 2022 lingered into 2023 in some regions of the state, crop yields that showed some recovery and cattle prices that continued higher helped bring overall farm income levels for 2023 to nearly $7.8 billon — the second-highest level on record, behind only 2021.
While final results and estimates won't be certain for some time, the forecast suggests continued strength in the Nebraska farm economy.
Up from 2022
The forecasts come from a collaboration of the Center for Agricultural Profitability (CAP) at the University of Nebraska-Lincoln and the Rural and Farm Finance (RaFF) Policy Analysis Center at the University of Missouri.
The latest forecast released in early October shows the farm income number for Nebraska in 2023 comes in at $7.77 billion, up substantially from the drought-stressed level of $6.6 billion in 2022 and behind only the $8 billion record of 2021 (report and story available at cap.unl.edu).
The numbers are based on USDA Economic Research Service data for Nebraska through 2022 and national projections for 2023, as well as projections and modeling by RaFF and the Food and Agricultural Policy Research Institute (FAPRI), also at the University of Missouri.
While the farm income prospects show a strong rebound in Nebraska's farm economy, some analysis by sector helps identify both strengths and challenges going forward.
Crop prospects
The farm income projections developed by CAP and RaFF show crop receipts for 2023 at $14 billion, a number that is actually down more than $2 billion from 2022. Commodity prices that are projected as much as 30% lower year over year lead to smaller receipts on marketings despite rebounding production that increases more than 15% for corn and more than 40% for wheat.
While receipts on marketings in 2023 looks to be lower than 2022, the accrual adjustment for beginning and ending inventory values is what makes 2023 look better. In 2022, the steep declines in production levels meant less estimated production in producer hands at the end of the year and a more than $2 billion adjustment downward in total crop production value.
In 2023, the rebound in production means a rebound in inventory levels and a minimal expected accrual adjustment. In total, the value of crop production (receipts plus home consumption and inventory adjustments) shows just a marginal increase from 2022 to 2023.
While 2023 showed recovery in the crop sector, the outlook ahead shows some challenges. Projected prices that fall over the coming decade toward more long-run average levels have a greater impact on expected receipts than the combination of projected trend-yield increases on relatively stable crop acres over time.
Livestock prospects
Livestock receipts are projected higher for 2023 in the CAP and RaFF report at more than $17.7 billion, up more than $2 billion over 2022 and more than $4 billion over 2021. The substantial growth is primarily a function of the record price levels projected for the cattle sector as strong demand rations reduced supplies.
Hog, dairy and poultry (egg) receipts are all lower in 2023 lower prices, but Nebraska livestock receipts are nearly 90% from cattle and calves, and those prices are up more than 20% in 2023.
The strong cattle sector looks to continue in the near term as tight inventories support higher prices that grow expected receipts through 2025 before increased inventories and marketings catch up and pull prices back down to levels that are still high by historical standards.
As a result, total cattle receipts look to stay strong over the coming decade, even after falling back from peak levels projected over the next few years.
Production costs
While the total value of ag production grew in 2023, so did production costs. Production expenses that grew at 10% or more in both 2021 and 2022 continue higher in 2023 as well, increasing another $2 billion or nearly 8%. While fuel and fertilizer expenses were back up in 2023, several expense categories continue to climb — including purchased livestock, taxes, capital consumption, labor, rent and interest.
Costs are projected to stabilize over the coming decade, in part because of declining commodity prices that would pull down purchased feed and livestock costs in the coming years, but the projections remain subject to a great deal of uncertainty and exposure to outside markets that could affect inputs such as fuel, fertilizer and interest rates.
Government payments
Government program payments have contributed substantially to Nebraska farm income in the past few years as trade, pandemic and disaster assistance payments were made to producers. That influx decreased substantially in 2022 but is expected to increase in 2023 with more than $600 million in assistance payments for both standing disaster assistance programs and ad hoc assistance programs passed in Congress or announced by the U.S. secretary of agriculture in the past couple of years.
Total government payments amount to nearly $780 million in 2023 after adding in more than $150 million of conservation payments. Conspicuously absent from this sum is much in the way of traditional commodity programs as higher crop prices have precluded nearly all commodity program payments under the familiar Agriculture Risk Coverage and Price Loss Coverage programs.
Presuming a simple continuation of current programs, projected ARC and PLC payments will grow in the coming years as commodity prices fall back and support levels increase with higher average prices. But there are no projections for future ad hoc assistance payments unless and until they happen, so total projected government payments fall sharply in 2024 before rebounding to levels more on par with pre-2018 levels of support.
Bottom line
Improved farm income projections for Nebraska for 2023 build on the foundation of a recovering crop production sector and a strong cattle sector. Nebraska's outlook for 2023 differs from the national outlook primarily because of the state's unique path over the past three years.
Nationally, record farm income in 2021 was exceeded dramatically by a record 2022 before falling back just as dramatically to a projected level in 2023 nearly on par with 2021. In Nebraska, record farm income in 2021 fell back in 2022 largely because of drought-induced production losses, but it is now set to rebound in 2023 to a level just a little short of the 2021 record.
The aggregate state-level projections for 2023 can't tell the story of every sector or every region across the state, but they do suggest continued strength for a farm sector ready to manage the outlook and the risks ahead over the coming years.
Lubben is the Extension policy specialist at the University of Nebraska-Lincoln.
Subscribe to receive top agriculture news
Be informed daily with these free e-newsletters
You May Also Like
---