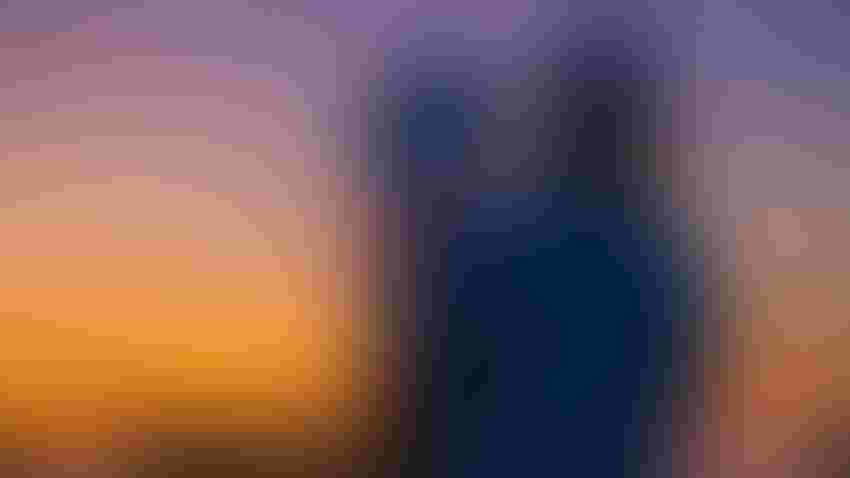 SEASONS CHANGE: It's a challenge for farmers to rest when there is always something to do. What does your post-harvest to-do list look like?
Betty Haynes
At our place, harvest 2023 is officially complete. And although harvest brings chaos and sleepless nights, I found a rhythm. Like an animal with its back against the wall, I figured out how to embrace the madness.
Then the last field was done, and warm weather crashed to a halt.
It's funny how farming seasons change. So much work — and then it's over. Instead of a slow seasonal shift, farmers' lives change when the combine makes the last pass.
We're in recovery mode here. Dan and I are more tired than usual, our bodies clearly needing to catch up from harvest. We wake up and make the obligatory, "Why are we so tired?" statements that don't require an answer. Then we feel guilty for sleeping instead of getting up to work, do chores or pick up the toddler-ravaged house.
It's like our bodies have been held together with duct tape, baling wire and Band-Aids for the last couple of months, and now it's time to fix 'em back up. But man, it's hard to rest, especially for farmers.
Dan's post-harvest to-do list includes hauling manure, focusing on livestock, applying ammonia — but not resting up.
It's not like we don't know. God made the heavens and the earth and rested on the seventh day, and it's right there in Genesis 2:2. And later in the Gospels, Christ takes time to rest, reflect and pray. So why don't farmers give ourselves permission to rest?
Asking around
My family had their own answers to that question.
Dan says there's nobody to pick up the slack when you're self-employed, and if you get behind one season, it's tough to catch up. My dad agrees, saying nature doesn't take a day off. "If you miss those windows for getting work done, it directly impacts the farm's bottom line," he explains.
My brother adds that resting makes him feel lazy because there's always something to do around the farm. My sister-in-law says even when we try to rest, our minds are hooked on the next to-do around the farm. My mom agrees, adding that even family time is often occupied with discussions of equipment, chores or grain markets.
All so true.
As a sixth-generation farmer, I certainly understand all these statements. You pay a price for being your own boss and doing what you love. But what does that do to your mental health?
Josie Rudolphi, ag safety and health professor at the University of Illinois, says the absence of rest and rejuvenation has a direct correlation with depression and anxiety.
"Fall is an incredibly taxing time for farmers in the Midwest," Rudolphi says. "Even under the best environmental circumstances there are time pressures, logistics and the occasional breakdown to manage. Once harvest is over, the equipment is parked, and the bins are full, winter provides a good opportunity for rest and, more importantly, rejuvenation."
For farmers, that doesn't necessarily mean a day at the spa or hours in front of the TV, but Rudolphi says rest can mean finding time to do something you enjoy that you had to put on hold during harvest.
"Winter is a great time to reconnect with friends and family, reengage in social activities, or pick up on your hobbies," she explains. "If the opportunity is available to get away from the farm for a few days, take it. Sometimes a change of scenery and fresh experiences can really inspire and motivate, preparing us for the next year."
For us, this season means early, quiet mornings to read the Word and drink coffee together. It means Dan is home for supper as a family and the occasional Disney movie. It means evenings out with friends and maybe a date night or two. Winter allows us to pick up the pieces left from harvest and embrace a slower pace.
It might just be the rest we really need — with the permission we sometimes need. Friends, it's OK to rest. 'Tis the season to put faith, family and well-being ahead of the farm. What will you do to rest and rejuvenate?
Subscribe to receive top agriculture news
Be informed daily with these free e-newsletters
You May Also Like
---