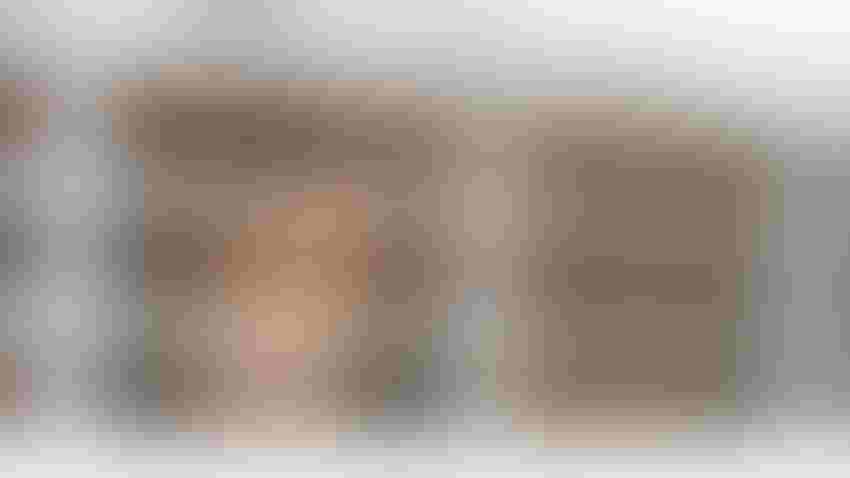 By Grant Dewell, Iowa State University
The first step to assuring healthy calves in your feedyard is to buy calves that have been properly preconditioned. The Iowa Green Tag program is a nationally recognized and successful pre-conditioning program for feeder cattle.
Changes in the program the last few years have strengthened some of the vaccine and weaning requirements to help those calves transition into the feedyard better.
There are two reasons why cattle get sick: exposure to a pathogen in which the cattle are naïve or a suppressed immune system. Having cattle immunized against pathogens prior to stressful event rather than vaccinated at arrival helps feeder calves defend themselves when exposed post-arrival to the feedlot. Also, decreasing stress such as knowing how to eat out of a bunk or drink out of a tank helps keep cattle's immune function better.

 

Once you have purchased your calves make sure that they are received into the feedyard smoothly. Almost all calves will undergo some degree of stress before they arrive at your feedyard. It is important that you do not add to their stress load once they arrive.
Ideally, calves should be received in clean dry or bedded pens. Half of the cattle stress of transport occurs at loading and unloading. Low stress cattle handling and a dry, comfortable place to lie down is important even when calves are trucked a short distance. A good rule of thumb is for every hour cattle were on the truck, allow them one hour to rest and rehydrate prior to processing. Access to fresh clean water is a necessity and inclusion of some long stem grass hay can be beneficial.

 

Once calves have had an opportunity to recover from being shipped to the feedyard then they can be processed with the appropriate procedures. There are many products available that can improve the health of calves. Discuss specific programs such as vaccines, antibiotics and dewormers with your veterinarian and tailor the program to fit the risk level of the calves and your ability to manage those calves. The federal regulations regarding ability to reimplant cattle have changed recently. Failure to not follow the new label will result in calves being considered adulterated so check with your nutritionist and veterinarian to make sure your implant program is legal. It may be that delaying implanting and then using an extended release implant is your best option. Remember, no matter how good the products we use nothing will work well if we do not employ low stress handling to decrease cattle stress during this process.

 

Finally, make sure that you observe your newly arrived cattle at least once a day. Acclimating and calming cattle is important post-arrival. Producers must gain the trust of the cattle before cattle will exhibit mild clinical signs making it easier to find cattle earlier in the disease process which results in better case outcomes. Pen riders should pull and closely evaluate any calf that is depressed, off feed or is showing respiratory symptoms. Calves with respiratory disease need to be treated immediately with the appropriate antibiotics to minimize lung damage that can either lead to death loss of the calf or decreased performance.



Subscribe to receive top agriculture news
Be informed daily with these free e-newsletters
You May Also Like
---