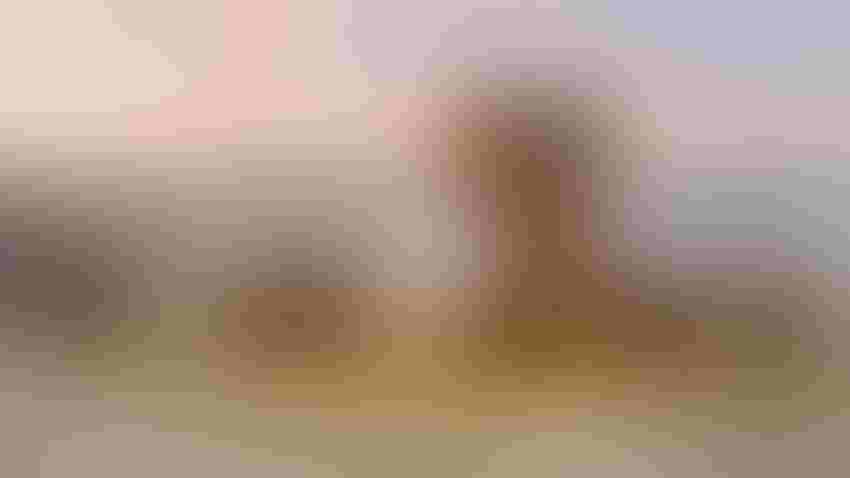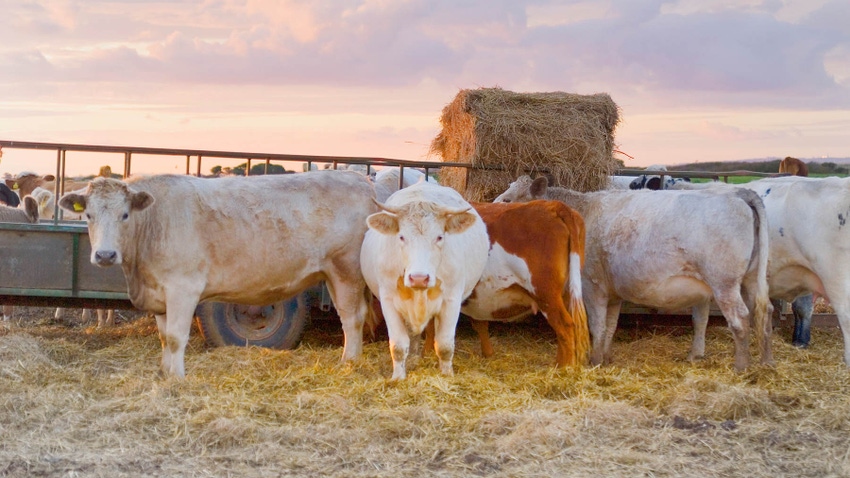 Oklahoma total hay production in 2023 is estimated to be up 58.2 percent year over year from 2022.
John Harper/Getty Images
Although drought persists north and south of Oklahoma, forage conditions have improved greatly in the state this summer. In late April, at the peak of drought this spring, over 64 percent of Oklahoma had some degree of dry or drought conditions with about 50 percent of the state in D2-D4 drought in the Drought Monitor. In mid-August, just 5.35 percent of the state had D2 or worse drought. 
In May, the first seasonal NASS conditions report for 2023 showed that 54 percent of Oklahoma range and pastures were in poor or very poor condition. July was the seventh wettest July on record in Oklahoma. Most of the rain fell in the first half of July and by mid-July just eight percent of ranges and pastures were rated poor to very poor.   By mid-August, hot, dry summer weather decreased range and pasture ratings in Oklahoma pastures to 20 percent poor to very poor.
In the August Crop Production report, USDA-NASS provided estimates of alfalfa and other hay production for major hay producing states. Oklahoma total hay production in 2023 is estimated to be up 58.2 percent year over year from the drought-reduced levels of 2022 and up 18.3 percent over the twenty-year average from 2002-2021.  Total U.S. hay production is up 5.3 percent year over year. 
Other hay production in Oklahoma is up 60.3 percent year over year and alfalfa hay production is up 41.8 percent over one year ago. Other hay typically makes up about 88 percent of total hay production in Oklahoma and 2023 production of other hay in Oklahoma is the highest on record in data back to 1974. Other hay production is up due to both a 17.9 percent increase in harvested other hay acreage over last year and a 36 percent year over year increase in other hay yield. In 2023, Oklahoma is the number two hay producing state following Texas and out-ranks several major hay producing states that typically produce more hay than Oklahoma, including Missouri, California, Nebraska, and South Dakota. 
The sharp increase in hay production will restore the hay supply in Oklahoma to more typical levels after the drought-reduced level last year. This is despite the May 1 hay stocks level that was equal to the low level in 2007 and the lowest since 1979. The total hay supply for the coming year is the sum of May 1 hay stocks (beginning of hay crop year) plus current year hay production (Figure 1). Recover in forage conditions should allow cattle producers to stabilize herd inventories and likely begin some heifer retention.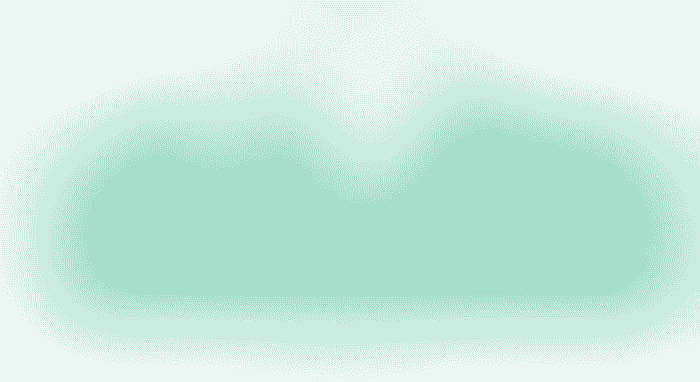 Subscribe to receive top agriculture news
Be informed daily with these free e-newsletters
You May Also Like
---