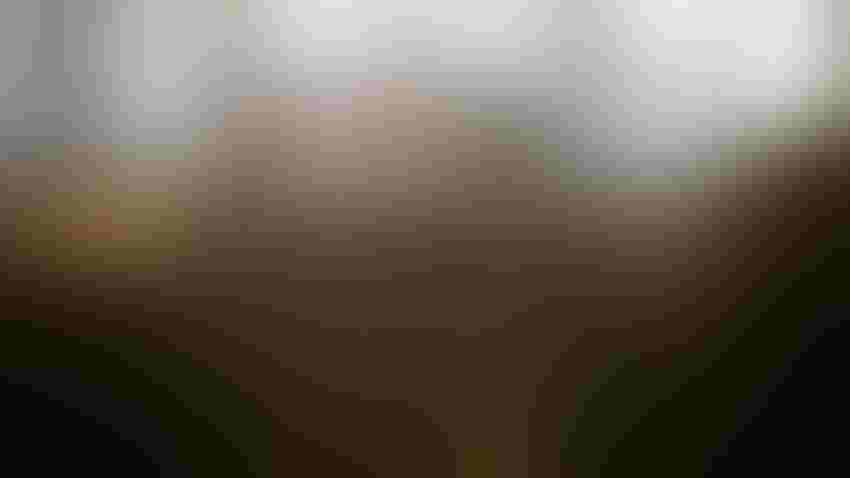 PREPARE: "We recommend being proactive on this. We don't want producers to be surprised when this happens," says Julia Herman, NCBA beef cattle specialist veterinarian on preparing for Guidance for Industry 263.
Betty Haynes
New guidelines are coming soon to antibiotic and implant use with the implementation of the Food and Drug Administration's Guidance for Industry 263 and 191, respectively. GFI 263 will impact over-the-counter availability of medically important antibiotics. GFI 191 will impact steroid-based implant labeling and how often they can be used.
It's important to prepare and work with your herd veterinarian and herd consultants now, because both will take effect in June. 
Guidance for Industry 263 
"GFI 263 is going to transition all medically important antibiotics that are available over the counter to prescription only," says Julia Herman, beef cattle specialist veterinarian with the National Cattlemen's Beef Association. "The FDA has a multistep plan to bring medically important antibiotics under veterinary oversight, which the livestock and veterinary industry has been doing already."
Herman says this has been in the works for several years, and that GFI 263 is another step toward FDA's goal of reducing antimicrobial resistance. Producers likely remember the veterinary feed directive (VFD) that went into effect in 2017, which was another step in FDA's plan.
"When these medically important antimicrobials go under veterinary oversight, it improves judicious and responsible use of these antibiotics," Herman says. "And it hopefully helps these tools be available for longer because that resistance may not develop as quickly."
A veterinarian-client-patient relationship, or VCPR, will be necessary because the medications involved will require a prescription to purchase. It's pertinent that cattle producers are proactive in the coming months to establish a relationship with a veterinarian if they don't already have one. Herman recommends getting in touch with a local veterinarian, asking neighboring ranchers who they use or connecting with Extension services to find a veterinarian.
"It's important to build that relationship now to work into herd health planning, including pregnancy checking or vaccinating," Herman says. "Then the veterinarian is able to come onto your farm, understand your operation, and understand what it requires throughout the year to provide services to your specific business model."
Herman adds that in some areas, finding a veterinarian may be a challenge, because there is a shortage of both rural and large-animal veterinarians.
"Some of my colleagues in private practice have said if they don't already have that established VCPR, they're less likely to go out on emergencies or on weekend calls," Herman says. "It's important for producers to understand that veterinarians are constrained on their time and resources, just like producers are."
In the end, Herman explains, veterinarians are there to help cattle producers be as successful as possible, and that partnership starts with a VCPR and herd evaluation.
GFI 263 will go into effect on June 11. More information can be found at fda.gov. NCBA has also created a site for producers to learn more about this guidance, how to find a veterinarian, and FDA FAQs.
Guidance for Industry 191  
Herman says another safe, effective tool that the cattle industry has used for decades are steroid-based implants. FDA is updating how these implants are labeled through GFI 191.
"GFI 191 was created to assist pharmaceutical companies who wish to apply for changes in an already-approved animal drug or if they have a new animal drug application," says Brad Johnson, Texas Tech meat science and muscle biology professor. "This makes it more consistent in how different pharmaceutical companies may get communication from the FDA."
The initial announcement was between the FDA and pharmaceutical industries, meaning there was minimal communication at the producer level. GFI 191 is not a new rule and has been in place for many years to review labels of FDA-approved drugs and assure that label claims are appropriate for how drugs are marketed. It applies to drugs for all species, not specifically for implants.
FDA says that after June, implants that are not expressly labeled for reimplantation will not be able to be placed in cattle more than once per production phase.
Johnson believes this most recent modification to GFI 191 has arisen from human food safety concerns and environmental concerns.
Part of the newest modification outlines five production phases for beef cattle and instructs that only one implant may be used in each phase, Johnson says. They are:
Suckling calves less than 2 months of age (considered pre-ruminating)

Suckling calves 2 months of age or older (considered ruminating)

Growing beef steers or heifers on pasture that receive majority of diet from grazing (including stocker, feeder and slaughter cattle)

Growing beef steers or heifers in a drylot that receive a majority of diet from harvested forage, possibly with a supplement (Note: No implants are currently approved for use in this phase.)

Growing beef steers or heifers in confinement for slaughter (including starter yard, backgrounding yard, grow yard and feedlot)
"This is a major deal," Johnson says. "We're talking maybe 1,000 pounds of gain in the lifetime of that animal that can only be exposed to one implant from a grow yard through the finishing phase."
The announcement has caused angst and questions within the beef industry.
"We've had this technology for 67 years, and it's vital now more than ever that we maintain every tool available with high cost of production," Johnson says. "Implants increase average daily gain and dry matter intake. Small changes in feed efficiency are worth a lot of dollars with increased feed costs."
Johnson advises that producers concerned about GFI 191 should consult veterinarians, nutritionists, Extension teams and implant specialists for a plan on how this change will affect their operations.
"You talk about sustainability and greenhouse gas emission reductions, and these tools have been doing that for 67 years," says Johnson, explaining the role growth promotants have played in U.S. beef quality and efficiency.
Animal pharmaceutical companies have been told by FDA to revise their labels as soon as possible to comply with GFI 191. In the meantime, companies have can file for reimplementation claims to prove to FDA that their products are vital to beef industry efficiency.
Compliance for GFI 191 by pharmaceutical companies must be met by June 30. More information can be found at fda.gov.
Subscribe to receive top agriculture news
Be informed daily with these free e-newsletters
You May Also Like
---