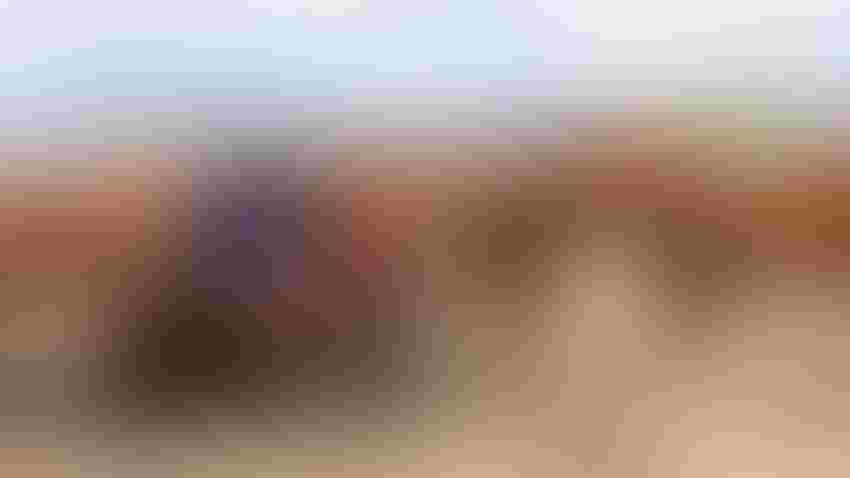 When will the herd liquidation end?
Getty Images
Higher placements and reduced marketings resulted in an October 1 feedlot inventory of 11.58 million head, 0.6 percent higher than one year ago. This was the first monthly year-over-year increase in 13 months and the second highest October on-feed total in the data series back to 1996. 
The October USDA Cattle on Feed report showed September feedlot marketings down 10.6 percent year over year. This marketing total reflects one less business day in the month compared to last year and was slightly less than average pre-report estimates for marketings.
September feedlot placements were up 6.1 percent from one year ago.  Placements were expected to be up year over year, but this total was larger than pre-report estimates. 
Despite ever smaller feeder cattle supplies, feedlot inventories have temporarily halted the slow decline of the last year with the September surge in placements. Sixty-eight percent of the increase in September placements were between 700 and 900 pounds, which means that the bulk of the cattle will be marketed in the first quarter of 2024. The remaining increase in placements were cattle weighing less than 700 pounds and will be marketed in the second quarter of the year. 
Some of the placements were likely drought-forced early feeder sales and may be offset by some reduction in feeder numbers in the fourth quarter. Increased placements no doubt also reflects many producers selling feeder cattle to take advantage of the sharply higher prices this fall.
Continued heifer feeding made up the biggest part of the increase in feedlot inventories.  October 1 feedlot inventories were up 71,000 head from one year ago and heifers made up 60,000 head (84.5 percent) of the increase. 
The number of heifers on feed was up 3.7 percent from July and up 1.3 percent over last year. This is the largest October heifer on feed total in the data series back to 1996. Heifers currently represent exactly 40 percent of the total cattle on feed, up fractionally from July and are at the highest percentage of feedlot inventories since October 2001.
The industry continues to liquidate females.  Monthly slaughter data through September shows that total female (cow + heifer) slaughter has averaged 51.8 percent of total cattle slaughter for the past twelve months. 
This is the highest twelve-month average female slaughter percentage since August 1986. The latest slaughter data and the latest Cattle on Feed report both suggest that heifer retention is not beginning in 2023. Year-to-date beef cow slaughter is down 12.9 percent from last year but will still result in a net culling rate over 11.5 percent for year - indicating continued liquidation. The beef cow herd will be smaller in January 2024, and it increasingly looks like the best that could happen in 2024 is to stabilize the herd with significant growth delayed until 2025 or beyond.   
Beef production is down 5.2 percent thus far in 2023. This is a significant decline from 2022 record beef production but is less of a decrease than would be the case if herd liquidation were not continuing. Smaller beef cow inventories are ahead and more dramatic reductions in cattle slaughter and beef production – and higher cattle prices - will occur when herd rebuilding gets rolling.  This process looks to continue into 2026 at least. 
This latest Cattle on Feed report may be taken as bearish for cattle markets in the short term, but it is certainly bullish for cattle markets in the coming years. 
Subscribe to receive top agriculture news
Be informed daily with these free e-newsletters
You May Also Like
---