A decade ago we made a decision to mechanically increase cattle biodiversity in an effort to increase cattle health, productivity, and profits. I did a bunch of study, selected some forage seeds, and spent a pile of money. A few years later I realized that about 85% of the money and labor was wasted and unnecessary.
I also realized that I had lots of places that could not be grazed with efficiency and impact because of the lack of water and/or shade. Cattle need both quality water and good shade hot, humid environments.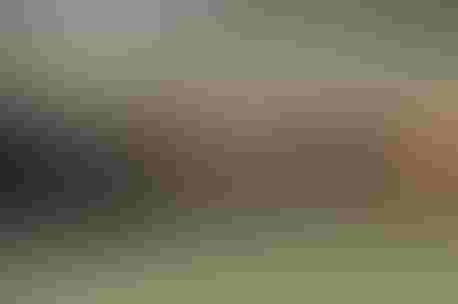 Keeping cattle comfortable is an important issue as summer lingers across cattle country.
Shade needs to be readily available within a few hours after it heats up in morning. In the central time zone heat kills cattle between 1:00pm and 4:00pm on hot humid no breeze days usually preceded by three back to back to back hot nights over 70*F.
Deep woods make the best shade. Small to medium sized groves are second. Third might be shade cloth on a hillside that is 8 to 10ft. high and easily movable. Small amounts of shade might be worse than no shade at all as cattle need room to spread out and cool.
Single trees are dangerous especially if located on hilltops. They are lightening rods and can result in multiple lightning strike deaths.
When shade is not needed it does not need to be available. Remember, we want the cattle doing 95% of the work.
When my friend Doug Peterson from northern Missouri was visiting here in Tennessee in 2010 he asked how I grazed some of the quite distant areas with high animal density during hot weather. My reply was that we "Night Grazed". He asked for an explanation.
Cattle consume water based on need, water quality, forage maturity and dry matter consumption, water temperature, and availability. They can drink water fastest if it's close to their body temperature (101 degrees F). They do not like water much hotter than 100 degrees F. Cold water slows them down a lot. High salt intake, dry feed, hay, and dry grass all increase the amount of water requirement and intake.
I explained to Doug that if the cattle were "watered up" by three or four o'clock in the afternoon and showing no sign of heat stress we simply move them to grass in non-shaded, zero water areas. There they graze at night on fresh grass at high densities. The next morning we let them go back to shade. Access to water may come at the same time or later in the day.
Advantages I have seen with night grazing are:
* Increased forage intake and production
* Increased grazing efficiency while increasing forage trampling
* Better spreading of manure and urine
* Improved soil health
* Decreased soil compaction
* Better water quality (the cattle are only turned to ponds, lakes, pools, tanks, or creeks for short periods daily).
* The cattle will graze longer into the evening while forage energy levels are highest.
Peterson still makes the statement that "Night Grazing" is the best idea he has learned from our visit.
For larger operations or more distance operations cattle can be easily trained to follow a vehicle across fouled pasture for long distances late in the afternoon and remain there all night and into the next morning. A whole lot of fencing and water points may not be necessary.
Think about your operation. Doug might be right.
P.S. We graze in a similar fashion in the winter without consideration of shade. 70% or more of calves are born during daylight hours if cows receive their major feeding close to dark. Spring, summer, fall or winter newborns have an increased chance of survival and get a better start if born during the first half of daylight hours.
**Doc can be reached at 931-761-5001 or email [email protected]
He offers economical telephone consultation service and small group intensive half day outside conferences on multiple ranch and pasture sites . Low input soil building, cattle production and health, and plant energy are his emphasis.
Subscribe to receive top agriculture news
Be informed daily with these free e-newsletters
You May Also Like
---