Cattle industry watchful of beef demand's effect on consumer preferences
Cattle industry watchful of beef demand's effect on consumer preferences
The pressure for higher wholesale and retail beef prices is expected to increase through 2014.A degree of industry unease about beef demand is understandable.One of the ongoing concerns is the slow recovery of beef demand from the 2009-2010 economic recession.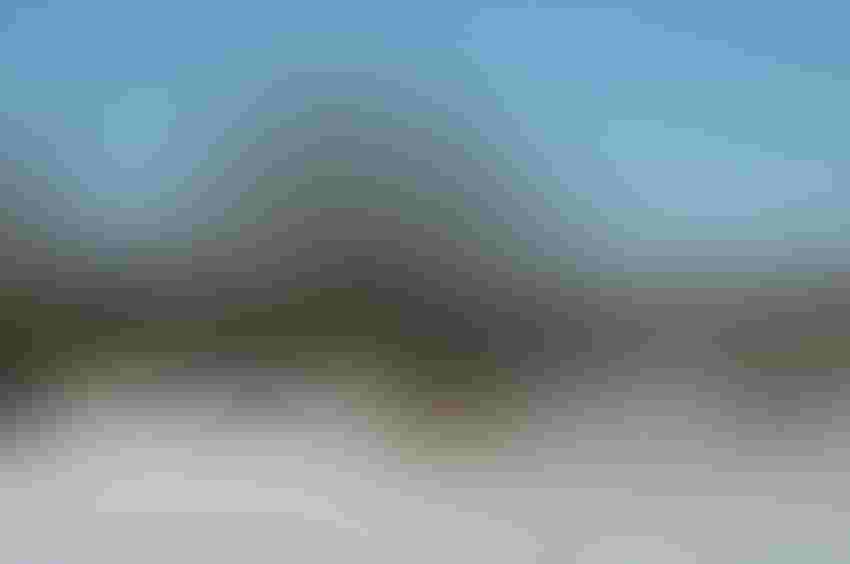 The pressure for higher wholesale and retail beef prices is expected to increase through 2014, and that is leading to concern among some in the beef industry.
"I often get asked whether or not beef prices will go so high that consumers will quit buying beef, but I don't believe there is much danger of people entirely stopping their consumption," said Derrell Peel, Oklahoma State University Cooperative Extension livestock marketing specialist.
A degree of industry unease about beef demand is understandable. The expected decrease in beef production in 2013 will likely represent a 3.3 percent decrease in domestic per capita supplies. The decrease could be even more pronounced in 2014 with consumers potentially facing another 5 percent decrease in domestic per capita beef supplies.
"Fortunately, beef includes many different specific products; the question is more about how consumers will adjust the mix of products and total expenditure on beef rather than their likelihood of stopping consumption entirely," Peel said.
One of the ongoing concerns is the slow recovery of beef demand from the 2009-2010 economic recession. Middle-meat demand was weakened the most as consumers switched from steaks to hamburger and other value cuts. In that process, a higher percent of total carcass value was borne by the end meats, such as chuck and round portions of the carcass.
"In 2011 and 2012, middle-meat values advanced along with end-meat values, thus maintaining the relatively large contribution of end-meats to total value," Peel said. "Though it has been a slow process, beef demand has recovered from the recession."
The All Fresh beef demand index provided by the Livestock Marketing Information Center shows significant recovery from the 2010 lows. The 2012 annual beef demand index level is near levels not seen since 2008. The beef demand index for the fourth quarter of 2012 posted a significant increase to the highest levels since the fourth quarter of 2007.
Unfortunately, while beef demand is increasing, it is likely not increasing fast enough relative to price pressure from falling beef supplies in 2013 and 2014.
"Retail beef prices will undoubtedly push to new record levels in the next two years," Peel said. "Several factors will influence exactly how price increases will be manifest in various beef markets in the coming months."
The availability and price of pork and poultry will almost certainly have an effect on beef price increases.
"Both the pork and poultry industries have been resistant to production cutbacks," Peel said. "Production of both pork and poultry are currently forecast to be on either side of unchanged in terms of year-over-year data in 2013. Relatively large supplies of pork and poultry will temper beef price increases to some extent."
International beef trade also is expected to affect domestic beef markets by changing both the net available supply of beef in the United States and by changing the mix of products in the U.S. market.
"Strong hamburger demand and higher prices in the U.S. market likely will support increased beef imports, especially from Australia and New Zealand, who are major suppliers of processing beef," Peel said. Beef imports from Mexico, Brazil and Uruguay also increased in 2012."
On the export side, the recent Russian ban on U.S. beef and pork could hurt 2013 exports if a resolution is not found. The recent opening of the Japanese market to meat from animals up to 30 months of age will increase access to that market, and may provide valuable support for middle meats, as was the case in 2010 and 2011.
However, Peel cautions that high U.S. prices combined with recent devaluation of the Japanese Yen – which makes U.S. beef even more expensive – may temper the pace of expanded beef exports to Japan in 2013.
"As U.S. beef consumers continue to alter their beef expenditures, they are likely to continue adjusting the frequency and quantity of their consumption of expensive middle meats," Peel said.
This process is being aided by increasing indications that some restaurants are reducing portion sizes in an attempt to reduce product cost and thus maintain profit margins with fewer menu price increases.
In addition, some in the industry are concerned that beef demand – especially for steak – is on the verge of becoming more of a "special occasion" meal rather than a regular part of a person's diet.
"This seems to be part of the consumer response since the recession; however, it is not clear whether consumer preferences have changed permanently," Peel said. "With steaks carrying a premium price the next two years or more, it is imperative the beef industry do everything possible to ensure premium quality."
Beef typically has been more expensive than pork and poultry over the years, with consumers citing strong preferences for the flavor and tenderness of beef over other meats. In short, beef does not have to be the cheapest meat but it does need to provide the best value relative to price in order to preserve beef demand at record price levels.
How important is beef to Oklahoma? Cattle and calves represent the number one agricultural commodity produced in Oklahoma, accounting for 46 percent of total agricultural cash receipts and adding approximately $2 billion to the state economy, according to National Agricultural Statistics Service data. NASS data indicate Oklahoma is the nation's fifth-largest producer of cattle and calves, with the third-largest number of cattle operations in a state.
Subscribe to receive top agriculture news
Be informed daily with these free e-newsletters
You May Also Like
---