Cattle fever and the unknown border war
Cattle fever and the unknown border war
Mounted inspectors—tick riders—are doing the job today much the same as they did 100 years ago.Tick riders watch for things that don't fit.Before eradication efforts began, cattle fever ticks were widespread throughout the entire southern United States.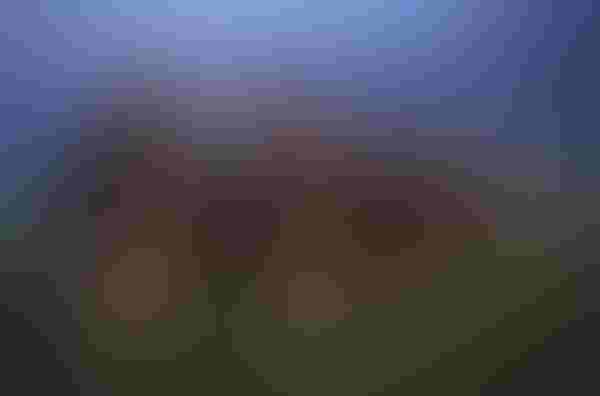 Like soldiers on the front line, uniformed special forces are quietly patrolling the Texas-Mexico border, diligently protecting the nation from the deadly invasion of small, single-celled organisms that left unchecked could disrupt the U.S. food supply and wreak havoc on the nation's cattle industry.
These troops aren't part of the U.S. military but members of a USDA Animal and Plant Health Inspection Service (USDA-APHIS) team permanently assigned to provide mounted patrols along a 400-plus mile strip of land reaching from the mouth of the Rio Grande River north to Amistad Reservoir near Del Rio, an estimated 150,000-acre area where a permanent livestock quarantine is being enforced as part of the Cattle Fever Tick Eradication Program (CFTEP). These troops are officially known as mounted patrol inspectors, but are known along the border as tick riders.
The day starts early for tick riders. Rising before the sun is up, they feed their horses and mount up to begin a day of riding the river banks in search of stray cows that may have wandered out of Mexico and across shallow crossings on the river.
Cowboys needed
"What we need for this program are good cowboys. That's what our tick riders are, that and more. We can teach them the other stuff, but we can't make a cowboy out of them," says Ed Bowers, Director of Field Operations for the CFTEP and a former inspector for 19 years.
Bowers says mounted inspectors are doing the job today much the same as they did 100 years ago and explains the danger and harsh conditions under which tick riders must operate.
"Working with wild and unpredictable livestock is risky enough, but carrying out this work alone amid the harsh terrain and illegal activities—smuggling, drug running, and river bandits—on the river like is downright dangerous," he adds.
Tick riders watch for things that don't fit, like unfamiliar tracks on the trail and an unbranded cow in a herd of registered cattle. They search for signs of stray or smuggled animals, and when they find them, they are required to rope and inspect the strays and spray them on the spot. They are then driven to special dipping vats where a "tickicide solution" disinfects the animals.
"This represents our first line of defense against a serious animal disease that could devastate 90-percent of the U.S. cattle population if not kept in check along the border," says Dr. Mathew Pound, entomologist at USDA's Knipling-Bushland U.S. Livestock Insects Research Laboratory in Kerrville, Texas. Pound plays an active role in research and development of new technology designed to help fight the cattle fever war.
Disease can be devastating
Before eradication efforts began, cattle fever ticks were widespread throughout the entire southern United States. Direct and indirect economic losses were estimated in 1906 –the year the disease was first detected in the U.S. –to be $130.5 million, or about $3 billion today.
"And the thing is, most ranchers aren't even aware of the battle that is being waged on their behalf at the Mexican border; some have never heard of cattle fever ticks. But there is a real danger a major outbreak could happen again if it isn't stopped at the front line," Pound says.
To be effective CFTEP requires both a permanent quarantine zone and temporary quarantine areas as movement of the disease bearing tick is discovered. Just this week, APHIS relaxed quarantine restrictions on 42,000 acres of property (east of Highway 83) in Starr County that had been in effect since July, 2007.
But managing the disease and the tick that spreads it involves more than managing cattle herds on the border. In addition to cattle, horses and mules also can host disease-spreading ticks, and of more concern is the spread of tick populations by the growing populations of white-tailed deer and other wild ungulates along the border. Pound and his colleagues at the Kerrville laboratory have intensively studied the impact white-tailed deer have on the cattle fever tick population and developed interventions to eradicate them among native deer populations.
"Keeping cattle fever ticks eradicated from the United States, and thus keeping the national cattle herd free of cattle fever, is a current and critical agricultural biosecurity issue of national importance," Pound says.
The number of cattle fever tick outbreaks inside and outside of the permanent quarantine zone fluctuates over time. It took nearly six years to accomplish re-eradication after a significant incursion by ticks into the United States in the 1970s. During the last 5 years, Bowers says the level of cattle fever tick activity in the United States has again increased to alarming levels. But efforts in recent months have helped curtail the spread of the disease. Pound points to the re-evaluation of the Starr County temporary quarantine zone as an indication that the battle may be tipping back to the side of control.
Subscribe to receive top agriculture news
Be informed daily with these free e-newsletters
You May Also Like
---