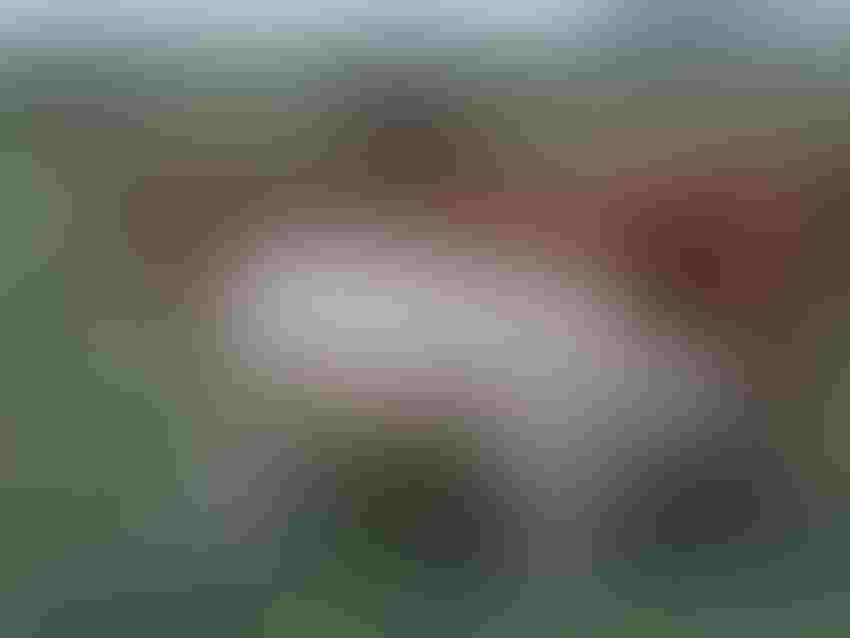 No sweat: This calf is homozygous for the slick gene Steven Lukefahr favors and should produce all slick-gene calves in the composite herd, moving the genetic base closer to this productive and heat-tolerant set of traits.
Lukefahr
When Steven Lukefahr began improving his beef cattle operation by the combination of grazing management and adapted genetics, he needed a way to measure the successes.
So he set about using modern science on estimates for hybrid vigor from the breed crosses he chose, including across-breed EPDs. Lukefahr's overall success is outlined in the set of economic charts that accompany this story and also in the January Beef Producer and online.
Lukefahr ranches deep in South Texas, near the town of Kingsville, and also teaches genetics and statistics at Texas A&M University–Kingsville.
He started his cattle operation in 1994 with locally available commercial cattle. However, he was not pleased with the large size of his cows and by issues such as reproductive disorders (calving difficulties and prolapses) and poor temperament.
In 2003, he began crossing Red Angus cattle with two heat-tolerant breeds -- Tuli and Senepol – initially in a three-breed rotation to get heat tolerance and hybrid performance. Tuli is a Bos taurus breed from Africa and Senepol cattle were developed in the Virgin Islands using European Red Poll cattle and another Bos taurus African breed, N'Dama. The foundation Senepol herd was also crossed with local Criollo stocks. He calls the composite STAR, which is an acronym for Senepol, Tuli, and Angus Red.
The summary of this story is Lukefahr was able to seriously decrease cow costs and increase profit margins. He suffered a setback in stocking rate from years of drought during the time of this study, but is now increasing stocking rate, therefore total production. He strives to have on hand at any time a year's supply of standing forage. All this on a small, part-time operation. Improvements shown: Reflected in these charts you see the results of gains from improved grazing management and improving adaptation of cattle, despite many years of drought at Lukefahr Ranch. These include a reduced stocking rate to be more conservative, therefore a lower amount of weight in calves per acre (or hectare), decreasing birthweights and lower adjusted weaning weights (correlated with lower mature body size), but also sustained profit per hectare and improved profit per cow. These statistics continue improving today.
Lukefahr explains that his design allowed for the use of several purebred bulls, mostly by artificial insemination, of each of three foundation breeds. He says the design also maintained high levels of heterosis in calves and cows.
He kept the best heifers for breeding, along with some outstanding bull calves. He also chose the three foundation breeds to be compatible in terms of moderate mature size and other key characteristics, and purebred bulls were more representative of their respective breeds and not extreme.
Here are some of those value estimates in measured weaning weight improvements from his herd data analyses:
Straightbred Red Angus weaning weight -- 536.5 pounds

Red Angus X Senepol weaning weight -- 621.7 pounds

Red Angus X Senepol X Tuli weaning weight -- 642.1 pounds

Three-way composite with slick gene -- 647.0 pounds
Lukefahr explains these are estimates of the effects of breed EPDs and of direct and maternal heterosis in the breeding system. Direct comes from the crossbred calf, while maternal comes from the crossbred dam. He conducts his own within-herd genetic evaluation to produce trait EPDs.
In a three-breed composite, Lukefahr explains that 67% of the direct and maternal heterosis is retained. It is a lower percentage than a terminal cross system in which the calves express 100% heterosis, but has its own advantages because the habitat adaptation is not lost as more and more genetics are produced and retained for breeding right there on the ranch.
"Despite some heterosis loss, the trade-off is the sustainable breeding system," Lukefahr says.
Lukefahr adds he has been DNA testing for the slick gene, which improves many traits, including growth and reproduction. From his own herd data, slick compared to hairy calves are about 35 pounds heavier, on average, for 205-day adjusted weaning weight. Animals which test homozygous for this trait should produce all slick-haired calves in a composite herd like this.
He continues to refine this composite according to his breeding objective: "To maintain a breeding herd of polled, slick and light-colored STAR cattle of appropriate tropical genetics for the region and where selection is applied to promote high fertility and survival in a low input system."
Lukefahr does this by selecting heifers and bulls from older, proven cows that have these traits:
Year-around good body condition

Less than 50% Red Angus genetics

Large calf percentage of body weight

Solid performance and early rebreeding every year
"Only polled, slick, and light-colored calves will be selected from the best, most adapted cows," Lukefahr explains.
His breeding season is in the hottest part of summer. Although this is the time of high fertility, statistically, because it is very close to summer solstice, the heat further requires cattle with high adaptation and heat resistance.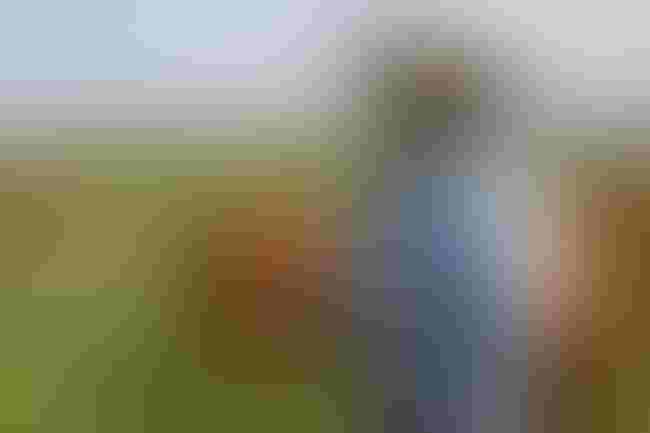 Measuring success: Steven Lukefahr is managing his ranch for lower costs and higher production and measuring the effects of heat-tolerant genetics on this equation.
More articles worth reading on Lukefahr Ranch website:
"Higher profits per acre I, II and III"
Subscribe to receive top agriculture news
Be informed daily with these free e-newsletters
You May Also Like
---