Smart cash and credit management will pay in 2014
Smart cash and credit management will pay in 2014
The 2014 Buyer's Forecast from Farm Industry News offers insight into the projected prices for seed, crop protection, machinery, fertilizer, land and financing this week. Here we look at financing for 2014.Read the 2014 machinery forecastRead the 2014 crop protection forecastRead the 2014 fertilizer forecastRead the 2014 farmland outlook Read the 2014 seed outlook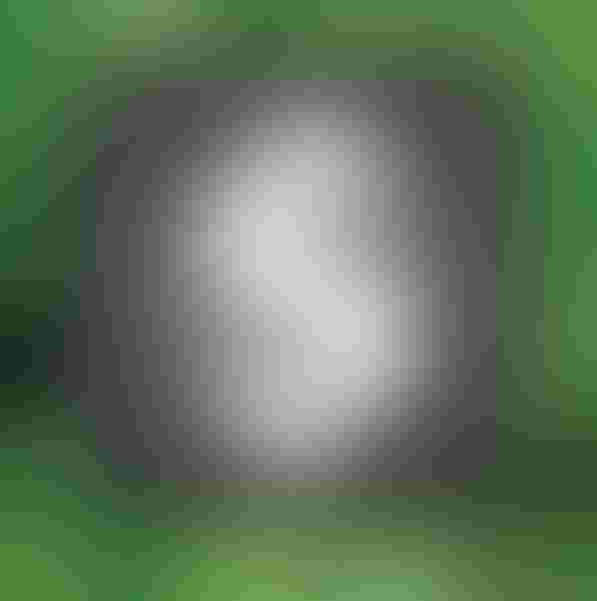 The financial picture for agriculture in 2014 doesn't look like it will face big changes — barring another drought or some other unforeseen issue. Yet there are signs ahead that call for specific tactics for smart cash management in the new year.
Everyone looking at the financial markets starts with interest rates. Those numbers haven't changed a great deal. "There was a bit of a bump over the summer in some markets," says Nathan Kauffman, Omaha Branch executive, Federal Reserve Bank of Kansas City. "Looking forward, interest rates could start to rise more generally."
That's not bad news, but it is a warning flag that others in the finance industry discuss. "My advice to farmers for 2014 is to look for opportunities to fix interest rate exposure," says John Blanchfield, senior vice president, American Bankers Association. "I don't care if corn is $4 or $8; we're still looking at very favorable interest rates, and this is a way to hedge your interest rate risk."
It's not like farmers are in financial straits after five years of record and near-record farm income. Jeff Swanhorst, executive vice president and chief credit officer at Agribank in St. Paul, Minn., says the balance sheets and net worth of most ag producers is very good, and he's not seeing any "material issues" for those borrowers for 2014.
Swanhorst adds that it appears the Federal Reserve is standing pat on rates.
"All indicators are that the Fed funds rate is at 0 to 0.25% — which is the rate institutions are charged — well into 2015," he says. That should keep pressure on rates low, but locking in long-term rates at these levels now is a smart move.
Keep in mind that the financial industry wants some agricultural business. Corny Gallagher, a food, agriculture and wine executive with Bank of America Merrill Lynch, notes: "In general, nearly all lenders are trying to expand their commitments to the agriculture sector."
He adds that Bank of America economists expect rates to generally increase over the next 12 months, with key drivers being Federal Reserve policy and global financial issues. While the Fed funds rate is a part of the interest rate story, Gallagher says the three-month Libor may increase 25 to 30 basis points, and longer-term bonds — such as 10-year Treasury notes — could rise by 1%.
Crop insurance changing
As for available credit, farmers will find banks ready and willing to lend, as well. However, bankers are keeping an eye out on the ever-changing picture. Swanhorst notes, "We are in a different commodity price environment than six months ago. And the way it appears now, crop insurance rates in 2014 could also be different."
In March 2012, the price for corn in crop revenue insurance was set at $5.65/bushel. Some farmers could claim against that price given that local nearby contracts are averaging in the $4 range and lower.
For 2014, that price for corn, which is based on the February average of the daily close of the December 2014 corn futures contract, will not likely be over $5, unless something significant changes in the crop demand picture.
"There's a huge crop revenue coverage payment going out this year, but next year the revenue assurance levels will be lower because the market will be lower," adds Blanchfield.
The safety net should be there, but with a lower price for corn and soybeans, crop revenue coverage won't provide the same protection. And as this is written, the next farm bill is still in limbo, but proposals on the table, with support from both the House and Senate, would limit subsidies to crop insurance based on a farmer's adjusted gross income.
Gallagher notes that lenders like that safety net, "and the potential loss of some provisions of the next farm bill could impact operations that depend on crop insurance programs if they are cut significantly."
House in order
As you park the combine heading into the year's end, this may be a time to think through your debt obligations and determine your position. David Lynn, senior vice president for financial services, Farm Credit Mid-America, Louisville, Ky., advises looking at your cash position.
"We've seen situations where farmers use their available cash to pay down debt, and then there's a change in the market, and they have to borrow again," he says.
Essentially, reviewing your cash position and debt levels and looking at opportunities to lock in interest rates makes sense. And don't forget that vendor financing you're carrying, too. As farms get larger, growers are turning to diverse sources of funding for machinery and inputs. Managing your farm's debt capacity is important.
Yet in ag finance, it often comes down to relationships, Lynn notes. "It's very important that your finance source has a good understanding of the management of your operation and your debt level. They'll want to know your plans going forward for how you will service debt."
While it sounds like common sense, Lynn notes that in good markets, it's easy to get complacent. The aim is to maintain a level of financial flexibility in your operation to allow you to manage your risk.
And you may have to spend some time with your lender to discuss your marketing strategy, too.
"We are totally focused on agriculture," says AgriBank's Swanhorst. "We understand the futures and options market and margin calls, and the need to fund those through market cycles." That understanding could be more important as more producers turn to risk management tools to protect farm earnings.
"The key is communication. Whether it's the farmer or the lender, neither side wants to be surprised," he advises.
Subscribe to receive top agriculture news
Be informed daily with these free e-newsletters
You May Also Like
---