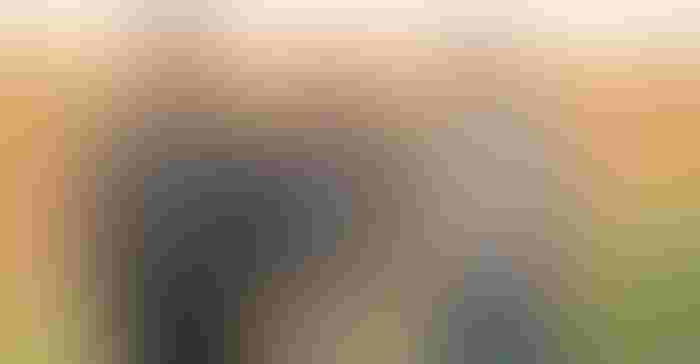 When John Wyffels took the leadership reins of the family business from his dad, Bill, four years ago, there was one thing he didn't expect: how comfortable and confident his dad would be in letting go. After all, Bill had called the shots at Wyffels Hybrids for 45 years.
"I believed he would let go — but he's really let go," John says, laughing easily.
Turns out it wasn't as easy as it looked (just ask Bill's wife), but it was purposeful thanks to advice from a friend and attorney.
"He told me to get out of the building and let them fly. They've got the ability to do it. And if I'm hanging around, they're not going to blossom," Bill recalls. Then he laughs a little, too. "It made me mad, but he was right."
So after years of planning and a full year of transferring duties to John, Bill packed up his office, shut the door and walked away.
Turns out, Wyffels Hybrids is like a lot of farms in Illinois, where a successful transfer from one generation to the next will make or break the business. Or the farm.
About 10 years ago, Wyffels embarked on its own business succession plan, began executing it in 2017 and will wrap it up by year's end. Along the way, the family learned big transitional lessons that apply to farm families everywhere.
Transition road map
Wyffels Hybrids is one of the largest family-owned seed corn companies in the U.S., headquartered in Geneseo, Ill. Started by Bill Wyffels Sr. in 1946, they sold oats and added corn 10 years later. Just as several hybrids were taking off in the early '70s, Bill Sr. died suddenly in 1974. Bill Jr. took over the company at age 25, and his brother Bob joined as soon as he could finish college.
Bill married Jane; Bob married Vicky. Bill and Jane had three sons, John, Grant and Blake. Bob and Vicky had a daughter and son, Rachel and Jacob. With Bill as president and Bob as head of production, the brothers took the company from a 2,000-bag-a-year local business in 1975 to a leading U.S. seed corn company.
Neither set of parents pressured their children to come back to the business. "I think we knew better than to do that," Jane says.
All five cousins worked in the business growing up, in the nursery and warehouse and more, and went off to the University of Illinois for degrees in agriculture. Grant pursued a military career, and today, Rachel and her husband own a floral event business in Chicago.
John, the eldest cousin, spent 10 years working for consulting firms in New York and Chicago, on track to becoming a partner in a Chicago mergers and acquisitions firm — an appropriate parallel given the mergers and acquisitions happening in the seed business at the same time in the early 2000s. By 2013, his dad was looking for a chief financial officer, so John brought all his hard-earned financial insight home to the family business.
Still, John didn't expect to succeed his dad anytime soon.
"I knew my dad was going to step away at some point, but I expected Bob would step up, and I might be part of the conversation in five or 10 years when Bob retired," he recalls. But by 2016, Bill set a retirement date, and Bob made it clear he wouldn't be president. They wanted a family member to lead the business, and John was on deck, so in 2017, he became the second president of Wyffels Hybrids.
Blake returned to the business immediately after earning a crop sciences degree, settling into hands-on production in the research facility. Today, he's a research technician, working with a team of plant breeders in research and development.
"As a kid, I worked in the nursery doing hand pollinations and was one of the weird kids that actually thought that work was fun," Blake says. Today, he's in charge of hand pollination, planting and harvesting the nursery, and planting isolated crossing blocks.
Jacob has followed in his father's footsteps in the production side of the business, taking an entry role position after his graduation in 2012. He spent seven years working throughout production, learning quality assurance, warehousing, conditioning, drying and field operations, and took over as vice president of production in 2019.
"He checked the boxes," Bob says. "He was promoted. I stepped away as VP but retained the title as co-owner. I've been a mentor for the last couple of years, and I retire from employment at the end of December."
What can farm families learn?
Bob uses a careful phrase as he speaks of the family's role in the business, and in the gradual transition.
"We're stewarding the business," he says.
He describes his parents as originators of the farm, and he and his brother were able to nurture and steward the business along, all while hoping their children would be interested someday.
And when that day came?
"You realize the next generation has ideas and capabilities that exceed your own," Bob says. "That means you can move along someday."
He can commiserate with those older farmers who can't give it up, but only to an extent. The ones who can't give up control, who have a 50-year-old son and still haven't turned the farm over yet — and won't until they go to the grave?
"That's not the way to do it," Bob says. Divide duties, have conversations, and make plans for how to transition the farm to sons or daughters, whether that's input decisions or equipment or whatever you agree upon. Conversations need to include Dad and Mom, not just Dad. And spouses.
"We're trying to have this be successful, transparent and seamless all along the way," he says. "I don't tell anybody what to do anymore!"
What else did they learn? Here's a look:
Talk and listen. Every single family member said communication was No. 1. Bill communicated with John weekly about the business, even when he was thousands of miles away: Here's what's going on, what's going well, what's a real challenge for us today, what I'm concerned about. "He very subtly kept the business on my mind," John adds.
Communicate in the right amount, with the right tone, and make it a two-way street, Blake says. "I struggled early on with not picking up the phone and letting something fester a little too long. I've learned to be a little more proactive."
Think responsibility, not pressure. Nobody wants to be the generation to lose what their grandfather built, be it a business or a farm. "That's not easy. The pressure is real," John says. But he's managed to channel expectations and pressure into energy. "There's responsibility. But it's really motivating and rewarding responsibility. And it gives me energy that when I wake up in the morning, we gotta go and we gotta be better because there's some really fierce competition out there. It provides energy to keep your head down and be better."
Really consider skills. Beyond leadership in the business or farm, think about future family ownership and have hard conversations about ownership structure. "Just because you're born into the family doesn't necessarily mean that you're ready to be an outstanding owner," John says.
Jacob concurs: "Not everybody's fit to be an owner. Not everybody's fit to be a manager." Be prepared to do some training.
Hand off values. John is quick to credit his decisions today to the values he's had for a long time. "I got those values at the dinner table, when we were doing chores on the farm together, riding in the truck somewhere," he says. Or in other words, don't underestimate the power of daily living in your family.
Start earlier than you think. It's easy to think, "We'll build a succession plan over the next three years." But John says the reality is, it's a lot longer process that includes instilling your values in the next generation, even in childhood. "If you haven't been preparing for succession for a long time, I'm not sure three years alone is going to do the trick," he adds.
Blake agrees, pointing to his grandfather. "You don't know how much time you have between now and when you no longer exist to guide them, give advice, share information."
Get help. The Wyffels family enlisted help from the Family Business Consulting Group, where they interacted with people in and out of agriculture. They've also attended conferences like Transitions, put on by Family Business Magazine, and have participated in Family Business Programs at the Kellogg School of Management at Northwestern University.
Plan more than you think. During John's time in the mergers and acquisitions firm, he looked hard at why family seed companies were selling at the time. "I learned very often there wasn't a plan or there wasn't a drive and a motivation to continue to build the business forward," he says. That he already had a cousin and brother involved in the family business was exciting, and showed the family was committed to building forward together.
And for a family farm to be successful in the next 10 years? "It's going to take a plan, some cooperation and some willingness to give," John says.
Support happiness. Bill communicated to the next generation about the business but also clearly communicated: "I want you to do what's going to make you happy." John says the result was no pressure or expectation. "That was good to feel that support from your parents who said, 'We just want you to do what's going to make you happy in life.'"
Talk to the older generation. Jane says even though the older generation is retiring and may have lost some energy, they haven't lost interest. They want to know what's going on. They've been too invested for too long to be left out of the loop. "The more information going to the older generation, the better," she adds.
Get a hobby. Bill has 30 Angus cows and lots of fence to build. Bob vegetable gardens like a boss, travels and has a new grandbaby. Find something useful to occupy your time.
Parting advice. John says the incoming generation needs to be patient. Prove themselves. "Put your head down and accept responsibility," he adds. And the senior generation? "Be willing to step back and let others make mistakes."
In the end, families like the Wyffels family care a lot about succession, both for them and for their farmer-customers who wonder what family farming will look like in 20 years. Will 20 farms become one farm someday?
John doesn't think 20 will become one, but 20 will be something less than 20. "Invest the time to think about it and plan for it, and continue the legacy," he says.
Lay the groundwork, and then, like Bill Wyffels, when it's time, really let go.
The cousin consortium
When the oldest Wyffels cousin, John, was 18, and the youngest, Jacob, was 10, their parents decided they needed an opportunity to work together.
"We wanted them to work together in a subset of the business that wasn't the business," Bill describes. So, they had the kids rent farmland together.
It worked out well; a relative was renting some family ground. He understood what they were trying to do, and subrented it to the kids.
The kids had to talk to each other and make business decisions on inputs and marketing, when to sell, how to fertilize, what seed to plant, whether to spray fungicide, how to pay taxes.
"They had to talk to each other — all five of them!" Bill says. "It was communications, getting to know personalities, and maybe debating and compromising."
Plus, they got to be the customer. Blake says, "It was a great way for us to better understand what our customer goes through. Where will you try to save money? Where will you invest and earn more? There's a lot of ways to raise a crop."
Subscribe to receive top agriculture news
Be informed daily with these free e-newsletters
You May Also Like
---