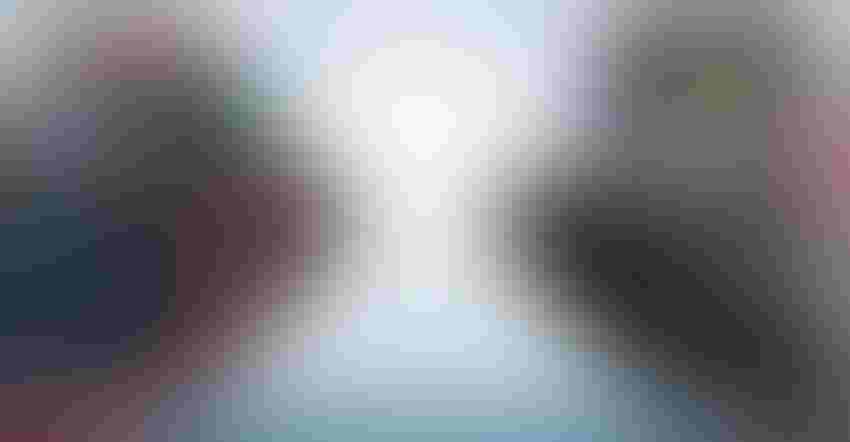 Cargo preference requirements force 50% of Title II food aid shipments (by tonnage) to be carried on U.S. flagged vessels, staffed by crews in which at least 75% of the sailors are U.S. citizens. But this creates situations where at times the shipping costs more than the U.S. commodities itself.
Sen. Joni Ernst, R-Iowa, and Chris Coons, D-Del., are pushing an effort to reduce bureaucratic red tape, lower costs and expedite food aid to Ukraine and other countries affected by Russia's invasion. Ernst and Coons introduced a bipartisan resolution that would temporarily waive the requirement under current law mandating 50% of U.S. food aid exports to be shipped on U.S. flagged vessels.
Under current law, the president of the United States, secretary of defense, or Congress can waive the 50% requirement temporarily. This bipartisan measure would declare a state of emergency and waive the cargo preference requirements on food aid exports to Ukraine and other countries directly impacted by the war until February 2025.  
According to a report from the American Enterprise Institute, this law increased shipping costs by an average of $52.6 million per fiscal year between 2013 and 2018. AEI finds that these requirements increase an individual shipment's costs by 60% for packaged cargo preference shipments and 175% for bulk cargo preference shipments than similar food aid shipments carried on foreign-flagged vessels. 
Related: Ukrainian war creating devastating food crisis
The United States Agency for International Development in a fact sheet titled "Food Aid Reform: Behind the Numbers" stated that eliminating the mandatory cargo preference reimbursements will reduce the deficit by an estimated $50 million per year. Just last week, U.S. Secretary of Agriculture Tom Vilsack said that the cost of shipping the food commodities overseas is often higher than the actual costs for the grain and other products themselves right now.
"Ukraine is the breadbasket of Europe, and Putin's unjust, unprovoked invasion is causing a humanitarian crisis and threatening global food security. We need to take immediate action to expedite delivery of food aid to our friends and partners around the world and this temporary, narrowly-crafted measure will allow the United States to flow aid faster and save taxpayer dollars and countless lives around the world," says Ernst.
Coons adds, "In what was once considered the breadbasket of Europe, Ukrainian farmers can't plant or harvest their crops without risking death at the hands of Russian shelling. The consequences of Russia's brutal invasion on food supplies are being felt across the world today, and when tens of millions of lives depend right now on the swift, effective delivery of American food aid, we can't allow our emergency response to be held up by red tape that forces us to spend more money on shipping our food aid than on the food itself."
Ernst, along with fellow member of the Senate Agriculture Committee, Sen. Roger Marshall, R-Kan., hosted members of Ukrainian civil society for a discussion about Russia's war in Ukraine and what it means for global food security and agriculture.
The White House did release on April 28 a total of $670 million in food assistance, which uses the Bill Emerson Humanitarian Trust and funds from the Commodity Credit Corporation to help cover transportation costs to deliver food aid.
According to the Global Hunger Index 47 countries have high levels of hunger in 2021. The war in Ukraine is estimated to bring this number to more than 60 countries in 2022.
Arif Husain, chief economist of the United Nation's World Food Programme during testimony in front of the House Agriculture livestock and foreign agriculture subcommittee hearing on April 6, shared that medium- and long-term global food security implications of the Ukraine crisis will depend on the duration of the conflict. "If the conflict is resolved on the ground within the next five to six weeks, there could be a quick return to pre-conflict realities. However, if the conflict continues beyond two months, we face a completely different situation," Husain notes.
Subscribe to receive top agriculture news
Be informed daily with these free e-newsletters
You May Also Like
---