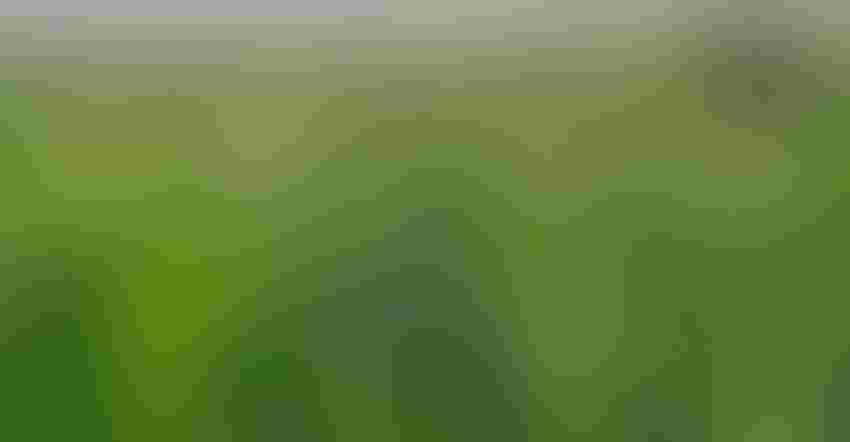 NUTRIENT FOCUS: When Farm Progress connected with Verdesian Life Sciences CEO Kenneth Avery, the talk was about sustainability and helping farmers make sure the nutrients applied are taken up by the crop. Future product development will be guided by those principles.
Willie Vogt
Today's higher-tech companies sometimes face a challenge: too much opportunity. It sounds hard to believe, but ag companies have a lot of opportunities, and some must decide where to focus their pipeline development. That's what happened with Verdesian Life Sciences. The company's leaders found they were looking at a lot of product opportunities, but they couldn't take them all on. Where to turn? They listened to growers and harkened back to the guidance of two legacy products to set a course for the future.
"A lot of companies, including our own, say sustainability is important," says Kenneth Avery, Verdesian Life Sciences CEO. "From Kraft Foods to Exxon, there is talk of the need for sustainable development. And you must decide what sustainability means to you, and your company, and what you're going to do about it."
Avery explains that with so many potential products to bring to market — the company develops its own tech, but also licenses promising tools for the ag market as well — there is the potential for a lack of focus. "Last year we talked about sustainability, water quality and soil health, but we needed to narrow that down for our product portfolio," he says. "And that focus became nutrient use efficiency (NUE)."
That's a phrase that Verdesian has even trademarked as NUE for the future. "We help the farmer get more of their applied nutrients into the plant, resulting in better yield. That's what our core technologies accomplish and where we can help improve plant health, soil health and water quality," he says.
Those legacy leaders
The company is no stranger to nutrient use efficiency. Two products — Nutrisphere-N and AVAIL — have helped farmers maximize nitrogen and phosphorus efficiency, respectively, on their farms for more than a decade. Going forward, Verdesian is working to improve on that efficiency in new ways. "Farmers need to get sustainable yield improvements while limiting environmental impact," Avery says. "They don't have to give up one or the other. With our products, they can achieve near-term return on investment, but there's also a long-term return on the environment in water quality and soil health."
With more nutrients getting into the plant, there is less retained in the soil or potentially running off into water. The plant uses more of what's available.
Avery says at his company, there are lot of current opportunities in product development, including biological herbicides and fungicides. "But that's not core to what we do. We are starting with the ground, with macronutrients, micronutrients, and tools to help maximize seed inoculants for greater uptake and use efficiency," he says.
And given this focus on nutrient use efficiency, the company pipeline is already going to offer farmers some new products. Here are a few already available, but Avery notes that there are more in the pipeline:
• Take Off LS is a nitrogen utilization and carbon assimilation technology that optimizes plant nutrient acquisition, boosting yield potential.
• Avail HV takes the proven phosphorus efficiency technology and provides that to high-volume fertilizer applications, offering better nutrient access during early plant development.
• MicroSync is a micronutrient and sulfur technology that can help improve micronutrient efficiency and soil fertility for row crops and vegetables.
• FlexConnect is an inoculant applicator technology designed to reduce waste, reduce cross contamination, increase ease of use, and boost efficiency when mixing inoculants.
The company's portfolio includes more than 280 patent-protected proprietary products developed working with institutions and universities including USDA; Los Alamos National Laboratory; University of California, Riverside; and Pacific Northwest National Laboratory.
"It's an interesting time in agriculture," Avery says. "We've seen farm incomes flat for the last three years. Farmers are making tough decisions, and $3.50 corn and $9 soybeans will not help that. The outlook for us is to invest in the technology that farmers tell us they want."
With this renewed focus on nutrient use efficiency — it's even part of the corporate logo — Verdesian is charging ahead with more new tools for farmers. "Statistically, 72% of fresh water is used in agriculture, and we want to help farmers preserve that resource," Avery concludes.
Subscribe to receive top agriculture news
Be informed daily with these free e-newsletters
You May Also Like
---