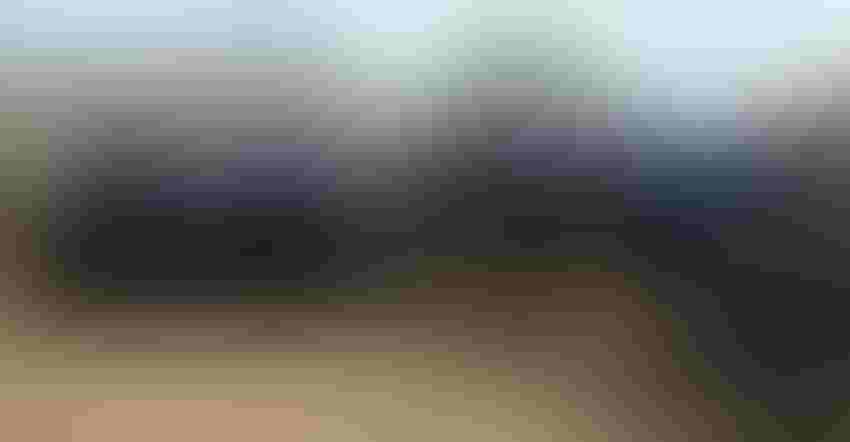 GRANTS AVAILABLE: Spartan Michigan LLC in St. Johns received $750,000 to build a milk processing facility to make cheese and whey products. It broke ground in August 2018.
Jennifer Kiel
Whether it is funding for road development and improvement for Herbruck Poultry Ranch's cage-free pullet site in Ionia County, Mich., or expansion of the year-round growing capacity for greens at Bear Creek Organics in Petoskey, Mich., the Food and Agriculture Investment Program was created to be a flexible funding mechanism awarding performance grants.
Administered through the Michigan Department of Agriculture and Rural Development (MDARD) and supported through funding allocated by the Michigan Legislature, the mission is to expand food and agriculture processing to enable growth in the industry and Michigan's economy.
Grants have been awarded to implement new technologies to respond to consumer trends. They also have helped accelerate development, develop supply chain efficiencies, create jobs and more.
Three projects were funded in the 2017 pilot year, including one of the larger grants of $225,000 to Continental Dairy for a wastewater pretreatment project. That first year saw $475,000 in awards.
For fiscal 2018, $4.7 million funded 26 projects in the program, as well as administrative expenses and some value-added grants. A line item for fiscal 2019 includes $5.1 million, which has funded 18 projects to date.
According to the impact report for fiscal years 2017 and 2018, the program at that time had resulted in $848.2 million in private investment and 684 new jobs created.
Several grants were made to help dairy companies process milk, one of the state's most pressing agricultural needs.
Because of the investments in projects with Spartan Michigan LLC, Greenville Venture Partners, and Michigan Milk Producers Association, Michigan will have the ability to process millions of pounds of additional milk each day, providing opportunities to dairy farmers while creating jobs in Michigan, says Peter Anastor, director of MDARD's Agriculture Development Division.
Other dairy processing expansions, such as House of Flavors, VernDale Dairy and StoneCrest Creamery, also support the dairy industry while producing unique products in Michigan.
"These grants look deeper than just direct jobs created," Anastor says. "It looks at the overall impact on the ag community."
Projects also are selected based on their effect on food and agriculture growth and investment in Michigan.
"Accelerating the growth of these companies will provide more value-added opportunities for products that are grown, produced and managed right here in Michigan," Anastor says. "This program allows us to use funding in more of a real-time basis — not an annual competitive program — to assist when dollars are really needed to capitalize on an opportunity."
Program evaluation criteria
Projects are selected based on the following criteria:
overall impact to the agriculture industry

impact to the agricultural supply chain

job creation or investment impact of the project

creation of greater efficiency in the food and agricultural sector

filling a gap in the food or agricultural supply chain

dollars leveraged from private sector investment

specific outcomes and performance metrics identified
There are five MDARD ag development specialists based around state to assist with the grant application process. For information, visit michigan.gov/agdevelopment.
Subscribe to receive top agriculture news
Be informed daily with these free e-newsletters
You May Also Like
---