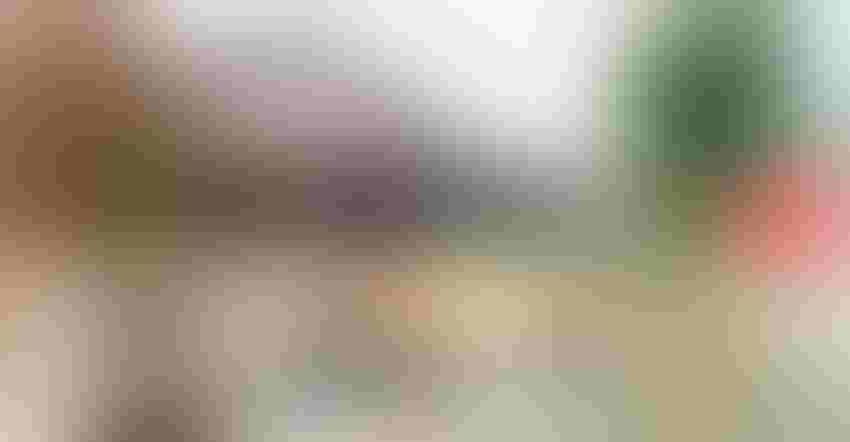 OPENING WITH CHANGES: Mary Wood considered keeping her Forrest Hall Farm closed last year at the outset of the pandemic. But after several changes, including providing more hand sanitizing stations and limiting the number of people in the farm's shop, the farm experienced one of its best years in 2020.
Courtesy of Forrest Hall Farm
With one year of dealing with COVID-19 under his belt, Caleb Torrice is counting his blessings that his business, Tabora Farms, is still going.
"I'll be honest, when this COVID first hit, my face was white as everybody else's for the first two weeks," he says. "I was kind of wondering, how are we going to make this happen? How are we going to survive this? Are people still going to be interested in coming to our shop?"
With an extensive pick-your-own operation and farm market in Bucks County, Pa., Torrice's farm is on the front lines of dealing with the public.
Last year was his farm's best year. The farm is 66 acres — 8 acres at the main location in Chalfont, Pa., and another 58 acres down the street. Torrice and his wife and staff grow tree fruits and berries, run a pick-your-own business and agritainment events, and run an on-farm store with a deli and bakery.
Last spring's outbreak forced them to implement new safety protocols around the farm, but it also presented an opportunity. Torrice wanted the on-farm store to become a one-stop shop for his customers, especially the ones leery of shopping at a big store, so he started carrying things not normally found in farm markets — paper towels, toilet paper, pasta, sauces and more. He started selling yeast and flour, which were running low in grocery stores as people decided to bake and cook more often.
"We're small enough to adjust to the market in a quick manner," he says.
In the fields, Torrice and his staff spread out large groups, reconfigured the layout of the farm's popular pumpkin patch to encourage distancing, and even ran more wagons to the fields to keep things comfortable and spaced out.
One of the biggest changes he made was switching from selling and weighing pick-your-own fruit to just handing customers a container and charging a flat fee. That limited interactions with employees and simplified the process, he says.
Torrice also started a delivery service, hiring a full-time and part-time employee. "We found that the average sale in the store was $26 in person, but delivered, the actual sale was around $70, so it more than justified the expense," he says.
But not everything worked. Having employees stocking shelves and packing curbside orders created a hectic environment in the store, something Torrice says pushed some customers away. He's considering moving the curbside pickup this year so it's less crowded.
"I think some customers poked their head in and didn't like the social distancing that was happening. Of course, people are always on the move, but I think that was one mistake we made," he says. "You didn't have time to think logistics through until it was over, and then you realized all the mistakes you made. But all in all, I say it was pretty successful."
Into the unknown
"We did not know what to expect this past season," says Mary Wood, who owns and operates Forrest Hall Farm in Mechanicsville, Md., with her husband, Joe, and their family. "We even considered not opening the farm shop or the farm to the general public. We fully expected our visitor count to be significantly reduced over previous years; however, it really didn't turn out like that.
"Even though school field trips were all canceled, and that usually makes up a good part of our business for the season, the children still came, only they came with their parents instead of their teachers. The home-schoolers, day cares and church group visits were all beyond what we had hoped for."
The farm went through an extensive process to make sure things were safe. Masks were required inside the shop and outside when 6-foot distancing wasn't possible; hayride capacity was reduced by 50%; picnic tables were spaced out wider; hand sanitizer sites were installed; and only a limited number of people were allowed in the shop at a time, using a flow pattern that marked the entrance and exits of the shop.
"We set up a checkout station outside to help with traffic flow inside the shop, especially for those customers purchasing pumpkins, mums and other outdoor items," Wood says. "It was quite a bit of work to get set up, but once done everything seemed to go smoothly. The customers were very satisfied and compliant; we did not get a single complaint.
"Customers expressed pleasure and gratitude over and over. They were happy to have somewhere outside they could visit with their family, relax and enjoy themselves. Sales in the farm shop have been up over last season."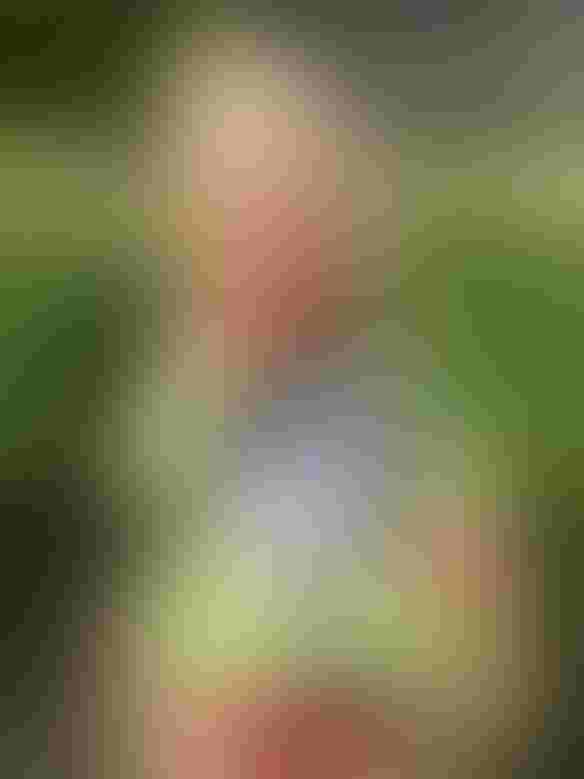 Being diversified helped Karl Shlagel cope with the challenges of the pandemic. His family's farm, Shlagel Farms in Waldorf, Md., sells through multiple channels — including wholesale, on-farm retail, at farmers markets and through a pick-your-own operation.
"This mix is important because it gives us so many avenues to move our product," he says. "With COVID-19, our on-farm retail was great this year, but we had challenges with our farmers markets and our wholesale. One of our bigger partners sells predominantly to restaurants, and they didn't have the ability to move volume, and as good as some farmers markets were, some were not. We had one that never opened, others that opened late, and all that operated with different rules and guidelines.
"The buzzword nine months ago was pivot, which we had to do a significant amount. This included all of the social distancing practices and masking that everyone had to do. But we also had to take into consideration crowd control, line control, clean breaks, prepackaging of items, contactless payment and curbside carryout. In addition to that, four of the farmers markets we went to went complete online, prepaid ordering, which we are still doing today."
Temporary becomes permanent
Shlagel says 2020 was one of his busiest years ever.
"We have gotten the chance to meet, feed and reassure so many customers," he says. "We were able to make money when a lot of people weren't working and were unsure of when they would. Our hope is that when things get back to normal, these customers remember us and remember to buy local."
Some of the changes farmers made last year are now permanent. Wood says that "moving a checkout to the outside and taking that part of the service to the customers, rather than have the customers bring pumpkins, mums and the like inside, proved to be a winner. We think we'll keep it!" 
"As a culture, because of this pandemic, we think there are certain conveniences that are going to become the norm, required," Shlagel says. "Contactless payment isn't going anywhere. In addition, we think a certain segment of the population is going to want to maintain a certain level of social distancing and/or convenience, and we think curbside carryout will fit that bill."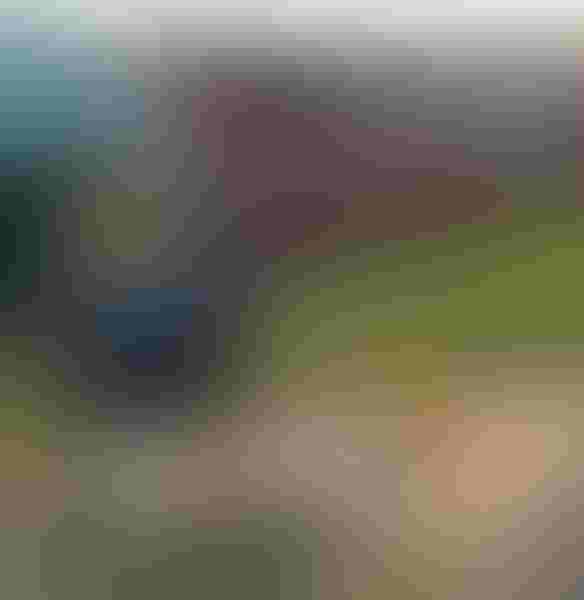 Ed Weaver's expansion of his Weaver's Orchard farm market in Morgantown, Pa., was planned before the pandemic hit. But the pandemic led him to make even more changes to the 1,500-square-foot expansion project, which opens in May.
"The pandemic shaped how we were going to do that expansion, and it actually changed some of our layout," he says. The biggest change was making the aisles wider so people can spread out and feel more comfortable.
Speaking of spreading out, Wood says that being open seven days a week enabled her to spread out group visits, so she will continue that this year. She also kept the business open this winter on weekends, which she says was something her customers liked.
Weaver says that he saw a 60% increase in his farm's pick-your-own business last year, which more than offset the loss of school tours and the elimination of hayrides and other activities in the fall. With many activities shut down, Weaver says the farm provided a "getaway" for people who wanted to do something that was safe and convenient.
About the Author(s)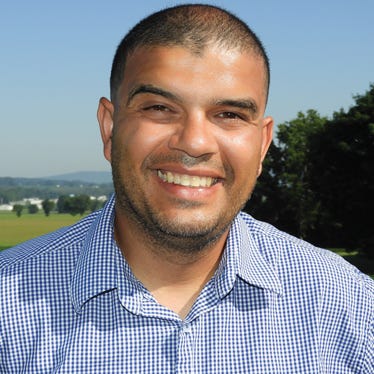 Editor, American Agriculturist
Chris Torres, editor of American Agriculturist, previously worked at Lancaster Farming, where he started in 2006 as a staff writer and later became regional editor. Torres is a seven-time winner of the Keystone Press Awards, handed out by the Pennsylvania Press Association, and he is a Pennsylvania State University graduate.
Torres says he wants American Agriculturist to be farmers' "go-to product, continuing the legacy and high standard (former American Agriculturist editor) John Vogel has set." Torres succeeds Vogel, who retired after 47 years with Farm Progress and its related publications.
"The news business is a challenging job," Torres says. "It makes you think outside your small box, and you have to formulate what the reader wants to see from the overall product. It's rewarding to see a nice product in the end."
Torres' family is based in Lebanon County, Pa. His wife grew up on a small farm in Berks County, Pa., where they raised corn, soybeans, feeder cattle and more. Torres and his wife are parents to three young boys.
Subscribe to receive top agriculture news
Be informed daily with these free e-newsletters
You May Also Like
---