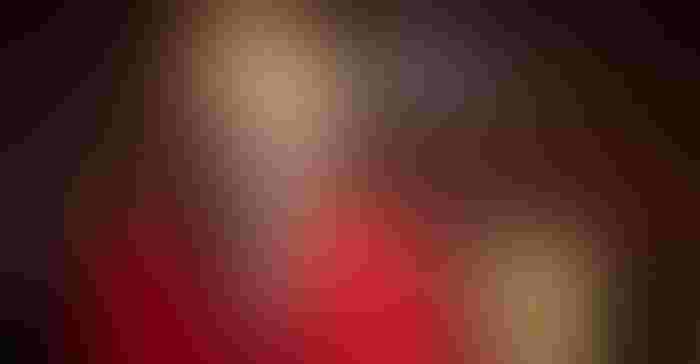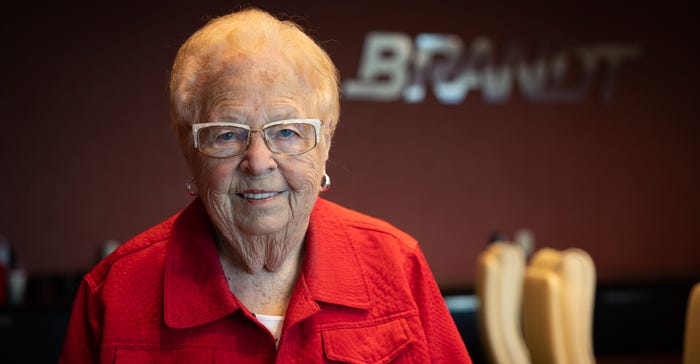 "Work until you're 99!" says 99-year-old Evelyn Brandt Thomas, laughing. She's still hard at work in her office, still building the business she founded with her brother Glen, Brandt Consolidated Inc.
Those four words may be her best joke for how to live a long life, but the tenacity behind them is exactly how she built a business that grew from a local liquid fertilizer dealership in 1953 into a global fertilizer company selling more than 300 products in over 70 countries.
Still, in her heart and her soul, she's a farm girl from Salisbury Township, Ill.
"I'm not even sure the dirt's out of my fingers yet," she says. "I've done it all: I've milked cows, I've driven tractors, I've gathered eggs and brought in wood. I was raised back in the day when we farmed with horses and had no electricity or plumbing for the first 12 years of my life."
Brandt Thomas attended grade school in a one-room schoolhouse in Salisbury, and in 1940, she graduated from Springfield High School at age 16. She credits her parents and their life on the farm for her relentless work ethic and push to always do better.
"Our parents taught us well," she says. "We really didn't have money to do things. If we needed something, we had to work for it."
She attended Illinois Business College and worked in various business-related positions until her introduction to the liquid fertilizer business with brother Glen in 1953. Three years prior, Brandt Thomas had married her sweetheart, Gordon, whom she met in 4-H. Gordon earned an agricultural degree from the University of Illinois and quickly became the company's soil testing guru.
At the time, they couldn't fathom the level of success Brandt Consolidated would ultimately achieve.
"Back then, all we thought about was surviving, because there weren't many jobs around," Brandt Thomas explains. "We both had our strengths. Glen could sell anything, and I held the purse strings — I held them quite tight, too."
Since then, Brandt Thomas has committed her time to philanthropic endeavors across the state. Some of her many contributions include founding the Education Center for the Visually Impaired and Blind, starting the Garden of Hope at the Southern Illinois University School of Medicine Simmons Cancer Institute and funding the student lounge at the University of Illinois-Springfield (UIS).
"I am here today because of our customers and the business they've given us," she says. "They have had the trust and confidence to support us, so I feel it's my turn to support the community."
She's also been recognized by several organizations for her contributions, including as Illinois Agri-Women's Outstanding Woman in Agriculture. She's received an honorary doctorate from UIS, was given the Springfield Chamber of Commerce Athena International Award, was inducted into the Senior Illinoisans Hall of Fame and most recently was named Springfield Journal-Register's First Citizen.
Brandt Thomas' passion for the agriculture industry has only grown in her 99 years of life.
"I want everyone to know that ag is alive and well, and we're doing everything we can to make the industry better," she says. "We're improving profits for our farmer and giving farmers a better life to be better citizens so they can do more for their community and country."
Today, Brandt Consolidated is still family owned and operated. Glen's son Rick Brandt has been in the driver's seat as president and CEO since 1995. Rick's daughter Sierra-Shae Brandt bought an ownership stake in the company in 2020.
As for Brandt Thomas' plans for the future? "Our goal is to improve the farmer profits and raise the grain to feed the world," she says. "By 2050 the world population will be over 9 billion people, and that's a lot of mouths to feed."
She took some time from the Brandt Consolidated headquarters in Springfield to talk with Prairie Farmer.
What's a day in the life of Evelyn Brandt Thomas look like? There's never a dull moment. I always have some project going on. I try to come into work every day and continuously have my mind thinking about something. Of course, now I'm working a lot with charity. At my age, it's an honor to be involved in philanthropic organizations.
What was it like being a woman in ag in the 1950s and '60s? Well, I was a lone ranger. There weren't many women involved in business when I started, and there were even fewer who owned their own company. I've tried to be a champion and role model for women in agriculture all my life. I have several scholarship programs encouraging women to pursue careers in ag or business.
How do you work well with family? I think everybody's personalities are different, but mutual respect and communication are of the utmost importance. To successfully work with family, you can't be too quick to judge, and it's important that everyone focuses on their own strengths. I would say I'm slow to anger and I go with the flow, which are valuable traits when working with any team.
How has agriculture changed in your lifetime? You know, fertilizer is fertilizer. There haven't been many changes in fertilizer. The biggest change has been the mergers. I've seen some companies change their name 10 times over the years and that's pretty scary. Of course, technology in general has changed a great deal in my lifetime. We've also definitely seen our fair share of challenges with COVID, supply-chain shortages and hiring good employees.
And your employees? We're all part of a team, and I sure can't do it alone. I have a wonderful staff and have always had good rapport with all of my employees. I've always treated them like family or friends rather than as employees. Recently, I visited our plants in New Berlin, Waverly and Franklin, and each were thrilled to death that I stopped in. I'm always sure to thank them for being part of our team and thank them for what they do.
What advice do you have for the next generation? Be cautious about business, be fiscally responsible and be a friend to all. Integrity is important — treat your customer like family, don't ever cheat anybody and give a good product for the money. I always encourage young people to study agriculture because the ag industry is all-encompassing. In many professions, you need to have at least a baseline understanding of agriculture to do your job.
How does racing tie into all of this? I guess that was partly my doing because Justin Allgaier [NASCAR driver for the Brandt Consolidated car] is a local boy who I had the pleasure of hosting at our office two years prior to our racing relationship. Racing has enhanced our business as a unique marketing platform to introduce the business to growers in different regions. So, if there's a race in California, we'll invite our dealer-partners and growers within a couple hundred miles of the racetrack and introduce them to our products and people. Next thing you know, they're customers.
What is your idea of perfect happiness? A clear conscious.
What is the quality you admire most in a person? Honesty.
What is your most treasured possession? My wedding ring.
What motivates you? My curiosity for new challenges.
Where is your favorite spot in the world? Hickory Hill, which is the farm Gordon and I own. Gordon was a Brown County native. I still own the farm today.
How do you spend your free time? What free time?
Which talent would you most like to have? Sing.
Which words or phrases do you most overuse? When asked how I'm doing, I reply, "Better than I deserve!"
What's the best piece of advice you've ever received? Keep faith in the good Lord and don't ever lose your faith.
What's your guilty pleasure? Giving the middle finger.
Do you have a nickname? They call me "The Hawk" because I watch the finances like a hawk.
What do you consider your greatest achievement? To live to be 99.
What is the most important decision you've ever made? To be involved with the company.
What's your favorite part of what you do? Being with people.
Who is your favorite musical artist or band? Willie Nelson — I saw him in concert last summer at the Illinois State Fair.
What is your favorite vehicle? My personal vehicle is a street-legal duplicate of the Brandt race car. People are always giving me a hard time about parking a 500-horsepower Camaro race car in the handicap space.
If your mother wrote a book about you, what would it be called? "Little Sis"; Glen always called me sis.
What is your greatest regret? Not being with my parents when they passed in 1964.
SPEED ROUND
Tractor? Farmall
Book? Bible
Livestock? Trixie, my Jersey 4-H calf
Historical figure? Abraham Lincoln
Team? St. Louis Cardinals
Drink? Vodka
About the Author(s)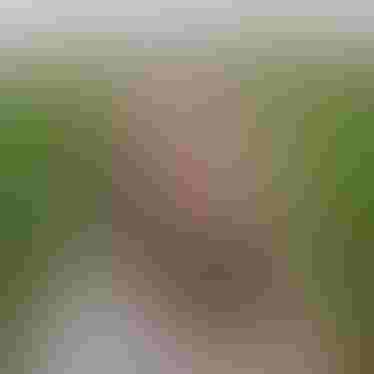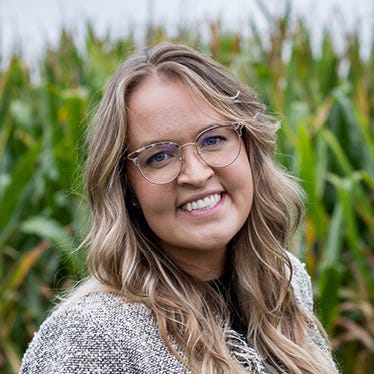 Betty Haynes is the associate editor of Prairie Farmer. She grew up on a Menard County, Ill., farm and graduated from the University of Missouri. Most recently, Betty worked for the Illinois Beef Association, entirely managing and editing its publication.
She and her husband, Dan, raise corn, soybeans and cattle with her family near Petersburg, Ill., and are parents to Clare.
Betty recently won the Emerging Photographer Award from the Ag Communicators Network during the 2022 Ag Media Summit and placed in the Emerging Writer category as well.
Subscribe to receive top agriculture news
Be informed daily with these free e-newsletters
You May Also Like
---