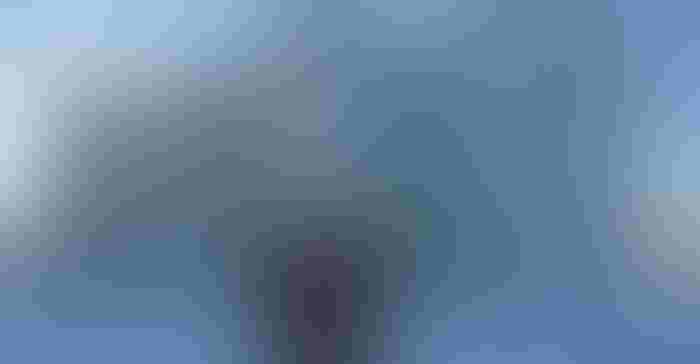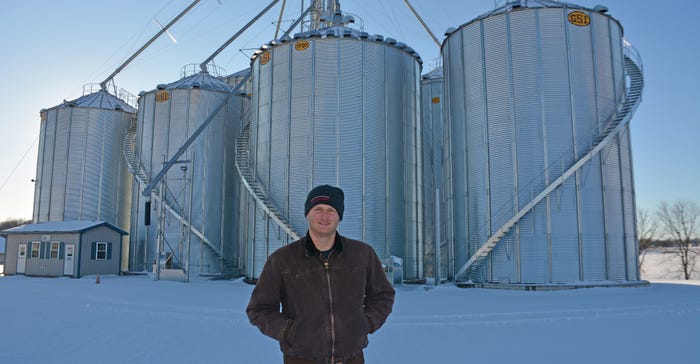 Doing mission work in places such as the Dominican Republic led Cody Andrews to want to help people who are less fortunate. It's one of the reasons he became a nurse practitioner, one of the highest levels of nursing that allows him to treat patients much like a family doctor does.
But farming has always been in his blood, and a recent decision by his family to build a commercial grain elevator on the site of their former dairy has made his future in farming a little clearer.
"This operation allowed me to come home on a more full-time basis," he says of the elevator that opened in fall.
His family partnered with Hostetter Grain Inc. of Oxford, Pa., to build the facility, along with local GSI dealer Automatic Farm Systems. The facility includes:
six grain storage bins totaling 280,000 bushels of capacity

two grain elevators, each with a receiving pit

two grain legs with capacity of 7,500 and 5,600 bushels per hour

an 1,800-bushel-an-hour top dry where grain is dried in the top compartment and then drops down to a storage compartment below
A smaller cooling and aeration fan captures heat from the previously dried grain and pushes it upward to help dry the next load.
The bins were placed on the site of the family's old dairy barn. It's a commercial site along busy Route 222. Cody says the facility can accommodate up to three lines of trucks for unloading grain, as well as unload corn and soybeans at the same time.
When one bin is full of wet corn, he says, it will automatically adjust and start filling the backup bin, keeping the system moving. A trailer load of corn, he says, can be unloaded in 10 to 12 minutes.
"When you have limited windows in the fall, time is everything," he says.
A win-win
"Unless you're a commercial operator, a lot of farmers don't build a free-standing commercial elevator," Cody says. So why did his family do it? Opportunity and timing.
His family's farm has had a small grain elevator for years, and Hostetter Grain does a lot of their grain contracting.
Last year, Hostetter Grain approached the family with the idea of building a commercial grain facility on Route 222 just outside Lancaster. It's a busy road that runs through the farm country of southern Lancaster County and connects to Oxford, Pa., where Hostetter Grain is located.
Hostetter was looking for a bigger presence in Lancaster County in order to compete with larger grain buyers such as Wenger Feeds and Perdue. Cody says his family was intrigued by the idea of providing another place for local farmers to bring grain, rather than taking it to the feed mills north of Lancaster or south to Oxford.
Having a local grain elevator, he says, can save farmers money on transport costs and can even lead to more competitive prices. So, they decided to finance the build with Hostetter handling contracting and marketing, as well as the transport of grains from the elevator.
"It's good to just keep everyone competitive, and that helps us in being farmers ourselves," Cody says. "This kind of helps us and is a win-win for both the community, both for us and a way for Hostetter to continue to grow and offer services."
"The Andrews' new grain system enables Hostetter to expand its service area, providing area farmers with another option for marketing their grain," said Bill Hostetter, general manager of Hostetter, in a press release. "We look forward to partnering with the Andrews to provide this new service to the local farming community."
Big learning curve
Cody and his family farm 400 acres of owned and rented land. They grow corn, wheat and double-crop soybeans. They also have eight broiler houses and two pullet barns. Cody works on the pullet end of the business, while his brother works on the broiler side as well as the custom harvesting and field management. His parents also are involved in the operation.
They set up Andrews Grain LLC in fall as the operating entity for the commercial grain facility.
"It's a learning curve," Cody says. "A commercial operation is a big investment with a lot of new aspects to it; things that you don't control, things that you newly learn. There are markets out there, people that we need to go talk to in the area."
The project broke ground in July and was ready to go Sept. 15. Automatic Farm Systems laid it out as a commercial site, Cody says.
"For us that's huge, because we can't change the space we have here," he says. "They really did a great job with kind of engineering what would fit in this space and be able to maximize capacity. They also laid it out for room to expand in the future."
The current capacity is 280,000 bushels.
A separate, but concurrent, project is a 370-kilowatt solar array built on a hill behind the elevator. The array is nearly complete, and at full operating capacity, it will offset the electricity needs for the entire ag operation — except for the pullet barns — including the commercial elevator.  
"We had a hillside that, it was either going to have to be mowed and sprayed and kept," or was an opportunity to put up some solar panels. "A three-phase hookup and a hillside for them was ideal," Cody says.
Getting the word out
Of course, COVID-19 put a damper on showing off the elevator to other farmers.
"It was a weird year. We wanted to have an open house here in the spring, but COVID really just kind of came out, and we weren't really able to have that. So, a lot of our presence here was very much word of mouth," Cody says. "It was a different year for crop prices. It, all of a sudden, was kind of dismal … and then they just kept going up. It was an interesting year for contracting and for spot selling. There was definitely talk of having this here, it kind of pushed local prices up a little bit, so that's always good to hear."
A couple of nights this fall he was bringing in grain until 2 a.m.
The key to getting it built, Cody says, is the partnership with Hostetter. Their marketing expertise is important as they have the networking with local customers. The firm's experience with buying and selling grain gave them the confidence that the investment in the bins would be worth it, he says.
"Ag is ever-evolving, especially in southeastern Lancaster County," Cody says. "We're becoming more urban and … the opportunity of putting chicken barns, putting dairy up, if you sit down with a pencil it's tough to make it happen. So to be able to diversify into something else and have the opportunity with a strong standing company like Hostetter there, it's been a positive thing."
About the Author(s)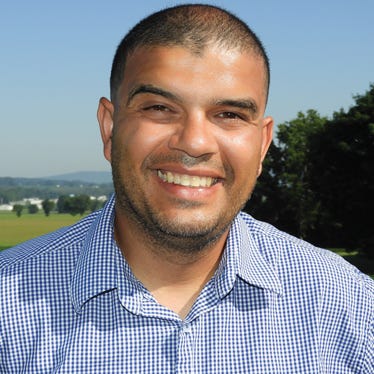 Editor, American Agriculturist
Chris Torres, editor of American Agriculturist, previously worked at Lancaster Farming, where he started in 2006 as a staff writer and later became regional editor. Torres is a seven-time winner of the Keystone Press Awards, handed out by the Pennsylvania Press Association, and he is a Pennsylvania State University graduate.
Torres says he wants American Agriculturist to be farmers' "go-to product, continuing the legacy and high standard (former American Agriculturist editor) John Vogel has set." Torres succeeds Vogel, who retired after 47 years with Farm Progress and its related publications.
"The news business is a challenging job," Torres says. "It makes you think outside your small box, and you have to formulate what the reader wants to see from the overall product. It's rewarding to see a nice product in the end."
Torres' family is based in Lebanon County, Pa. His wife grew up on a small farm in Berks County, Pa., where they raised corn, soybeans, feeder cattle and more. Torres and his wife are parents to three young boys.
Subscribe to receive top agriculture news
Be informed daily with these free e-newsletters
You May Also Like
---