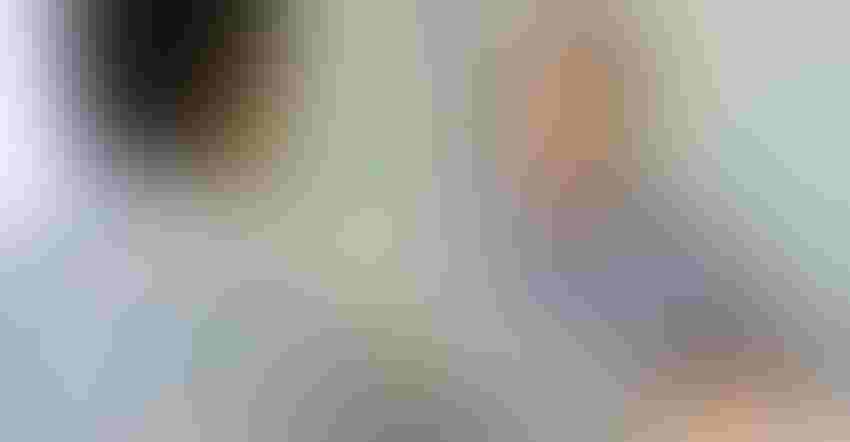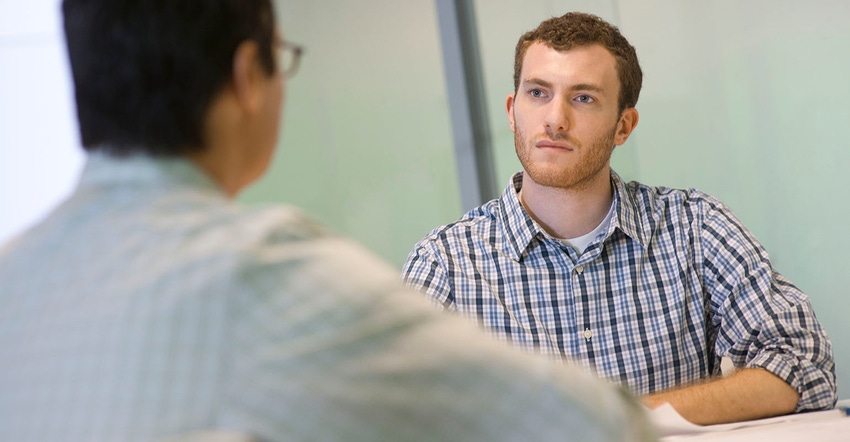 Helen King/The Image Bank/Getty Images
For many of us this has been a very unusual time of life with changes taking place almost every day. I don't have the answers or solutions to all that is going on. I do know people are searching for some signs of normalcy in their lives. In our home office in Bloomington, Ill., we brought back our employees after sending most home in mid-March due to COVID-19 concerns.
I was surprised and pleased how well we were able to operate with most of us working in our homes thanks to today's technology. However, after one week back working in our "shop" among my Bloomington-based partners, I realized the best technology in the world doesn't compare to face-to-face conversation. Interactions and sharing information and advice is what we do to help others make better decisions. This works even better when you are surrounded by the best people.
As a farmer, I assume most contact with your business partners is through phone, text, and email. This is understandable as we cannot meet in-person all of the time. During this time, I have learned personal interaction has its rewards. I had a one-on-one meeting recently with a farmer client and it was the first I've held since mid-March. I am sure this is true for many in the ag community. It was nice being able to communicate again in person. It was also productive.
Help others succeed
My dad taught me a long time ago that if you want to be successful, focus your time on helping others to succeed. I watched him do this in the family business he ran for many years, well before modern technology was around. He learned to listen and discover what people needed and wanted in their businesses. It all started with building sincere and honest relationships with people. They knew he cared about them.
These principles are just as true in today's world.
It always amazes me when I meet someone who has an important business relationship and learn they have never met these people in person. I understand keeping our distance during these COVID-19 days, but to never meet anyone who plays an important role in your day seems strange to me. As we hopefully get back to normal, I hope to be able to have more of these in-person talks.
I read a recent tweet and I can't recall the writer's exact words, but, the essence of the comment was how they were worn down by some ag businesses wanting to wheel and deal for the 15-minute sale and they were looking for the 15-year sale. They mentioned how they were searching for partners, not distributors and providers.
This philosophy is spot on to how it should be and what you should always expect from anyone serving your business. At ATI, we have often used the phrase that our desire is to be an offsite partner to our clients.
I was pleased to read the Farm Progress Show will be open this September in Boone, Iowa. These days most of what we read about are cancellations and the loss of so many activities we had taken for granted. To have this opportunity to talk and share with your peers in person is a valuable experience. Sometimes the "hallway talk" among participants can be most beneficial.
I believe in the value of communicating and sharing ideas back and forth and exchanging knowledge in person. As we saw meetings fade away these past few months, we also saw important in-person communication become less available. Fewer exchanges of ideas can reduce good decision making.
We hope COVID-19 becomes a topic of the past soon and we can all get back to using in-person meetings to help you and your business be even more successful.
Contact Advance Trading at (800) 664-2321 or go to www.advance-trading.com
Information provided may include opinions of the author and is subject to the following disclosures:
The risk of trading futures and options can be substantial. All information, publications, and material used and distributed by Advance Trading Inc. shall be construed as a solicitation. ATI does not maintain an independent research department as defined in CFTC Regulation 1.71. Information obtained from third-party sources is believed to be reliable, but its accuracy is not guaranteed by Advance Trading Inc. Past performance is not necessarily indicative of future results.
The opinions of the author are not necessarily those of Farm Futures or Farm Progress.
Subscribe to receive top agriculture news
Be informed daily with these free e-newsletters
You May Also Like
---