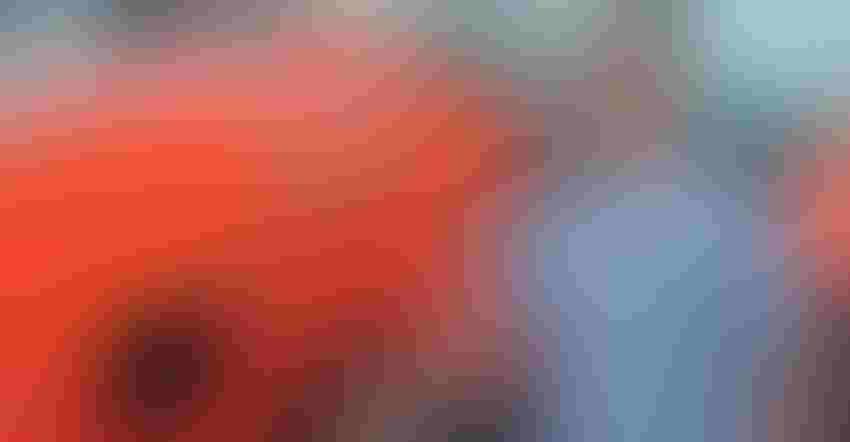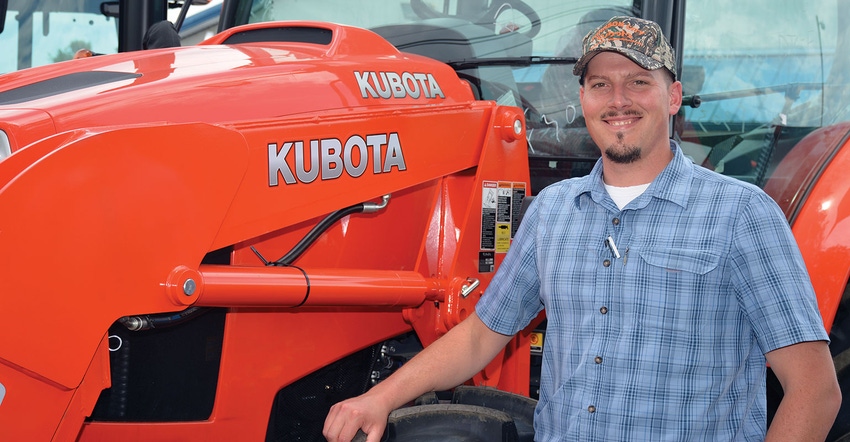 William Jones, Johnson City, Tenn., Kubota, says customers have been mostly patient during the COVID-19 shutdown.
Ron Smith
Whatever the new normal is after the economy reopens, the COVID-19 pandemic has changed the way agriculture does business.
During the ongoing "shut-down," seed, chemical, equipment and other ag support industries are finding new ways to serve farmers and ranchers. And they are delivering necessary goods and services while adhering to social distancing recommendations and requirements.
Gabe Sheets-Polling, global head of marketplace at Indigo Ag, Inc., Boston, says as a technology-oriented company, Indigo has been well-positioned to work remotely.
"We will lean more heavily on those virtual communications systems when we get to whatever normal is going to be," he says.
Currently, Indigo, as is the case with industries across the country, is following state and federal recommended and required procedures. "As a tech-oriented company, these changes align with how we are structured," he says.
Judd O'Connor, president, Corteva Agriscience, U.S. Commercial, also anticipates change.
Leveraging technology
"I believe across the industry everybody is learning to operate a little bit differently and leveraging technology to get to the same result," O'Connor says. "I have to believe that will have an impact on how we operate going forward, when we get back to whatever the new normal is."
Related:Mid-South planting season amidst COVID-19
O'Connor says in some ways agriculture is being forced to learn to operate differently. "How that will translate into what happens next, we don't know yet. I think it will be a learning experience for all of us."
Todd Stucke, senior vice president for marketing and product support, Kubota, Grapevine, Texas, says some lessons learned during the pandemic will become best practices going forward.
"One thing we learned, starting with Kubota corporate headquarters where we worked almost exclusively in the office before, now we are working 100 % at home and have found a lot of positions are more productive in home environments. We will continue with tele-commuting as a true best practice."
Stucke says some positions require collaboration and office presence. "But certain positions can work remotely and be more productive."
He says the customer/dealer relationship might change, too. "We see how well remote ordering and online transactions and systems work and we will support that. We will continue to investigate and invest in that process.
Buying, ordering online
"We are seeing customers move to buying and ordering parts and service online. That is another best practice we will see in the future."
Sheets-Polling sees the changes in his industry as more inconvenience than obstacle. "We miss the ride-alongs and the personal interactions with clients that help build relationships, but we have enough supplementary systems to serve them. We look forward to more in-person meetings later."
Working remotely has become the norm during the shutdown.
"Our customer service organizations are up and running; I don't think we've missed a call," O'Connor says. "Our people are more than capable of working virtually. Order fulfillment continues interrupted."
He says producers got an early start prepping for 2020 planting. "We had almost all of the seed staged very early in the year — some clear back in December and a lot in January and February. In March, we had favorable weather to plant."
Sheets-Polling says despite weather and other setbacks, planting has run smoothly so far. "Our satellite imagery shows planting ahead of schedule, overall," he says. Indigo covers all of the U.S. to some extent, he says, "but we focus on the Corn Belt and into the South with rice and cotton."
Smoother than expected
He says the pandemic added a bit more overhead than usual, "but things have run smoother than people expected. We've seen a bit more burden on personnel and transportation, but those are perennial problems in agriculture. That's been a little harder, but just a minor exception to the norm."
Stucke says Kubota has 1,111 locations across the country. "Only three of those have closed, one in Pennsylvania and two in New York. Dealers are practicing social distancing, taking orders, labeling them with the customer's name and placing them outside for pickup.
"Business is going on, servicing customers and continuing to operate. We are taking orders over the phone, so we have no one standing at the counter"
He says, regardless of the virus, planting and crop management continue. So do breakdowns. "Our service technicians continue to go to the field. They wear masks and gloves when they make service calls and maintain social distancing to work on equipment and keep the customer running."
O'Connor agrees that planting and early season crop protection have gone well. "Planting is significantly earlier this year than last year and what has been the average.
"We have worked closely with distribution and retail customers. They are well stocked with the products they need to meet demand and take care of the crop. Everything from herbicides, fungicides, and insecticides, the inventory's in place. Our supply chains have been solid. It's not that we have not been affected, but we found ways to work through it."
"We have good relationships with smaller carriers in the geographies we work," Sheets-Polling says. "It's an unintentional advantage that with digital platforms we can run smoothly even when we have to social distance."
Safety first
Protecting customers and employees takes priority as industry adjusts to an unprecedented challenge.
"We are doing everything possible to serve our customers and dealers and making sure they are safe," Stucke says. "Now, 100% of our office people work from home. Practicing complete social distancing, we are still able to run operations. We've seen no productivity fall-off."
He says these precautions will remain in effect "until shelter in place is lifted. We are doing extra cleaning in our factories and distribution centers.
"We test every employee coming into the facility. We check the temperature of each employee and ask a series of questions. If they don't have a temperature and they pass CDC-recommended questions, they get gloves, masks and wrist bands showing they have been tested. In every facility, we are concerned with keeping employees safe."
"We are committed to keeping employees and customers safe," Stucke says. "Employees are appreciative that we're open, that we care about their health and wellbeing and are providing safety equipment."
Across the nation, maintaining the products and services farmers and ranchers rely on to plant, protect and harvest their crops may be different this year. And changes may continue well into the future, even become the norm.
For now, industry has found new ways to provide materials and service to the folks who grow our food, and to do it safely.
About the Author(s)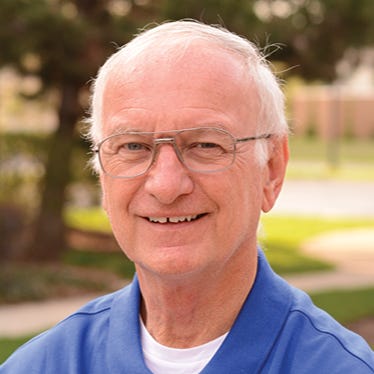 Ron Smith has spent more than 30 years covering Sunbelt agriculture. Ron began his career in agricultural journalism as an Experiment Station and Extension editor at Clemson University, where he earned a Masters Degree in English in 1975. He served as associate editor for Southeast Farm Press from 1978 through 1989. In 1990, Smith helped launch Southern Turf Management Magazine and served as editor. He also helped launch two other regional Turf and Landscape publications and launched and edited Florida Grove and Vegetable Management for the Farm Press Group. Within two years of launch, the turf magazines were well-respected, award-winning publications. Ron has received numerous awards for writing and photography in both agriculture and landscape journalism. He is past president of The Turf and Ornamental Communicators Association and was chosen as the first media representative to the University of Georgia College of Agriculture Advisory Board. He was named Communicator of the Year for the Metropolitan Atlanta Agricultural Communicators Association. Smith also worked in public relations, specializing in media relations for agricultural companies. Ron lives with his wife Pat in Denton, Texas. They have two grown children, Stacey and Nick, and two grandsons, Aaron and Hunter.
Subscribe to receive top agriculture news
Be informed daily with these free e-newsletters
You May Also Like
---