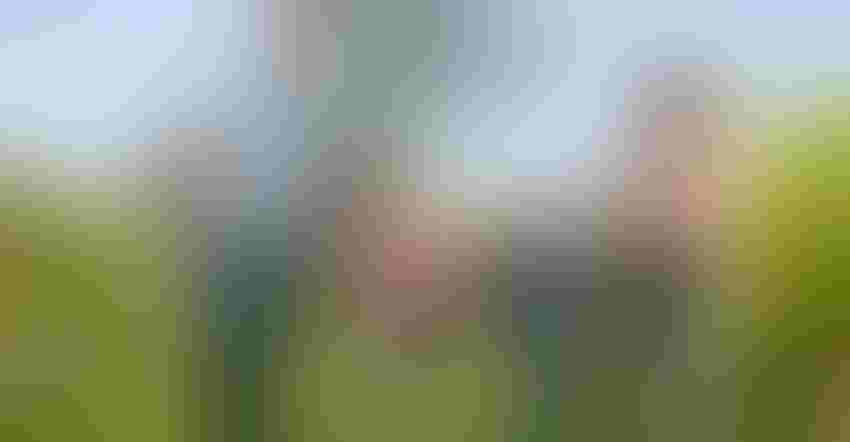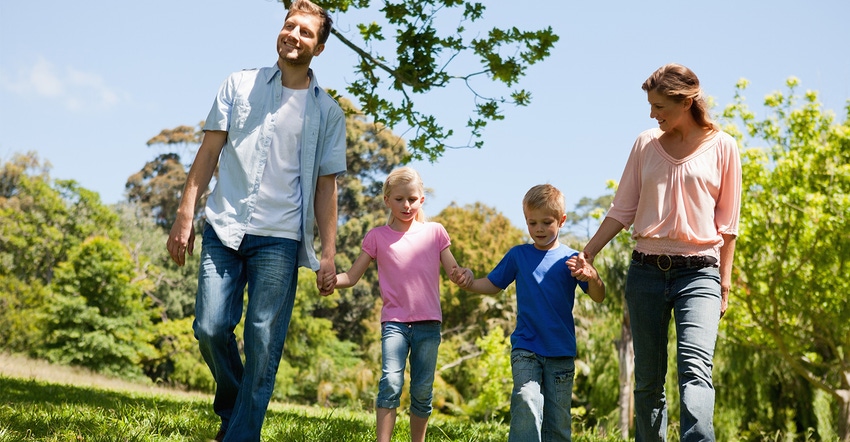 CELEBRATE SUMMER: After planting season wraps, pack up the family and visit a few places across the state where plants go back to their original roots — native, that is. From St. Louis to the state fairgrounds, there are stops the whole family will enjoy.
Wavebreak Media LTD/Thinkstock
If you love native landscaping, the Midwest and Missouri are exciting places to be.
Here are eight places to visit this summer and see native landscapes at their finest:
1. Shaw Nature Reserve in Gray Summit, Mo., recently built a council ring in the Whitmire Wildflower Garden that will be a focal point for Native Plant School classes and the upcoming Threatened Plant Garden. The Whitmire garden is celebrating its 25th anniversary and will be hosting the Native Plant School Fine Gardening Symposium Oct. 19-20. Registration is required.
2. The Missouri Department of Conservation has created some of the best examples of native landscapes at each of its conservation nature centers: Powder Valley in St. Louis, Runge in Jefferson City, Mo.; Anita B. Gorman Discovery Center and Burr Oak Woods in Kansas City, Mo.; and the Cape Girardeau, Mo., and Springfield, Mo., nature centers. Each is an outstanding beautiful garden planted with Missouri native plants that attract wildlife and people. 

CROWN JEWEL: Considered one of the best native landscapes in the St. Louis area, Brightside St. Louis invites visitors to walk around boulders and over streams. (Photo by Scott Woodbury)

3. Brightside St. Louis has taken native landscaping to an exciting new level; walkways flow through displays of showy native plants and literally envelop boulders at the edge, enticing visitors to stray off the path slightly. There is an outdoor seating area shaded by 15-foot-tall purple coneflower umbrellas, and a distinctive rain garden that captures water off the building and parking area. The Brightside garden is the crown jewel of native gardens in St. Louis.
4. The Taylor Twins Memorial Garden in Jackson, Mo., was commissioned by Steve Ford and designed and installed by Cassie Bock Holcomb. It opened to the public in 2017 and is full of native plants per Steve's request — a perfect fit with Cassie's passion for native landscaping. This lovely and quaint garden is at 201 W. Main St., in the downtown area. It's next to one of the oldest houses in town, which is being renovated to become a museum. A path resembling an infinity symbol defines the layout of the garden; half the garden is shady, and the other half in full sun. Look for "Taylor Twins Memorial Garden" online for more information.
5. Prairie Garden Trust is near New Bloomfield, Mo., about 20 minutes from Jefferson City. Open by appointment, this natural area preserves diverse wild habitat, and restores and reconstructs habitat that existed before agriculture. Its website says, "It is a gem of place where you can enjoy the beauty of nature. Stroll through woods and prairie, along ponds and streams to see the ever-changing plants and the birds, butterflies, mammals and more that live there." It is that — and much, much more. School groups are welcome to schedule a visit. 
6. Also in central Missouri are the Grow Native! gardens on the Missouri State Fairgrounds. They feature native plants for sun, including a water garden feature. 
7. City Garden, on Market Street in downtown St. Louis, is a sculpture garden and expression of cultural and natural history. The garden is planted heavily with native species, especially trees. The alleys that once existed in this old downtown area are reflected in the bluestone walkways, and Native American ceremonial mounds are expressed in the river birch mound in the northwest corner of the sculpture garden. 
8. There are many community gardens and parks throughout St. Louis that incorporate native plants. The Richmond Heights (the Heights) and new Maryland Heights Community Centers are beautifully designed and maintained and functions for wildlife and storm water. Kirkwood Park's Walker Lake is one of the showiest demonstrations of native emergent aquatic plants ringing the lake edge. Forest Park has many native landscaping projects scattered throughout, especially along the waterways. Lockwood Park in Webster Groves, Mo., has a seeded tallgrass prairie with a novel edging of riverbank sedge. Webster University in Webster Groves has an impressive rain garden in front of the East Academic Building; and in Old North, there is a beautiful and massive native plant rain garden at 1321 Clinton St.
Horticulturist Woodbury is curator of the Whitmire Wildflower Garden at Shaw Nature Reserve in Gray Summit, Mo., where he has worked with native plant propagation, design, and education for 27 years. He also is an adviser to the Missouri Prairie Foundation's Grow Native! program.
About the Author(s)
Subscribe to receive top agriculture news
Be informed daily with these free e-newsletters
You May Also Like
---