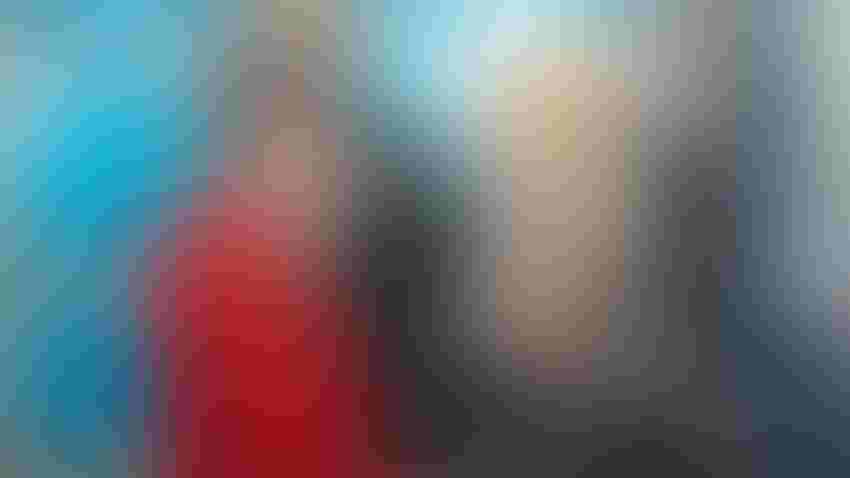 DOLLY: Kansas Gov. Laura Kelly (left) greets Dolly Parton before the event celebrating the Imagination Library coming to all 105 counties in Kansas. Parton came to Overland Park, Kan., to celebrate the occasion and speak to a small group of donors and supporters, before flying to Washington to celebrate its expansion efforts.
Courtesy of Kansas Governor's Office
"We gotta put more books in the hands of kids," Dolly Parton said. Giving children a foundation of reading early on is the goal of Parton's Imagination Library, which is now available to children in all 105 counties of Kansas.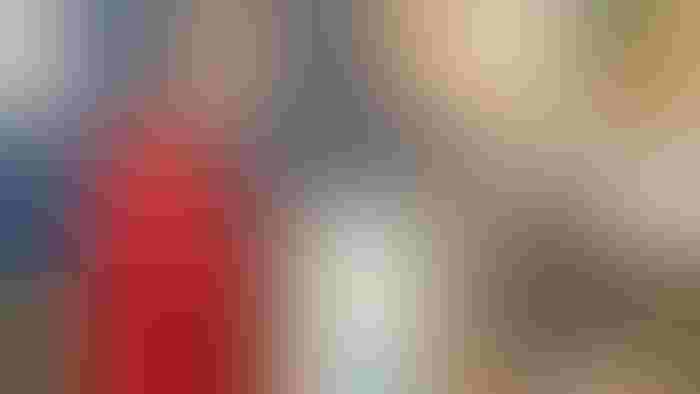 PARTON PROCLAMATION: Kelly (left) presents Dolly Parton, right, a proclamation declaring Aug. 14 Dolly Parton Day in the state of Kansas. The day was also recognized as Imagination Library Day in the state. Later onstage, to mark the day, Kelly presented Parton with a special memento made from copper salvaged from the Kansas Capitol Dome during its renovations in November. (Courtesy of Kansas Governor's Office)
Parton brought her sparkle and wit to Overland Park, Kan., Aug. 14, for a conversation with Kansas Gov. Laura Kelly about the statewide expansion of the Imagination Library of Kansas. As of July 21, every child in Kansas is now eligible to receive a free book every month, from birth to age 5, from Dolly Parton's Imagination Library. This expansion is possible through increased funding from the Kansas Legislature of the Kansas Children's Cabinet and Trust Fund — a bipartisan effort from Kelly and Kansas state Rep. Troy Waymaster, a Republican representing the 109th District. This collaboration of public funds and local and regional resources ensures that every child across the state has an equal opportunity.
Kelly says she wants her legacy as governor to be working to improve early childhood education in the state. "We know that a child's first five years are critical for health development and childhood literacy," she said. "By increasing access to the Imagination Library, we will be nurturing a love for reading and supporting the foundation of a child's social-emotional, physical and cognitive future."
While reading scores in Kansas have been falling for the past decade, the governor said she believes the key is to start children reading earlier.
A book a month
The idea was born out of love and respect for her father and her community, Parton said.
"I had the best momma and daddy in the world," Parton said. But both of them came from large families in the Appalachian Mountains, at a time when children stayed home to work instead of going to school — which was often miles away.
"My daddy didn't get a chance to go to school. He didn't learn to read and write, but he was smart," Parton explained. "It troubled him, though, so one year I said, 'I'm going to start a program and get my daddy involved in it.'" Parton's father lived long enough to see the Imagination Library take off.
Dolly Parton's Imagination Library provides a free book, each month, to each child enrolled in the program from birth to their fifth birthday. That's 60 free children's books that show up in the mail addressed to the child over the course of their enrollment.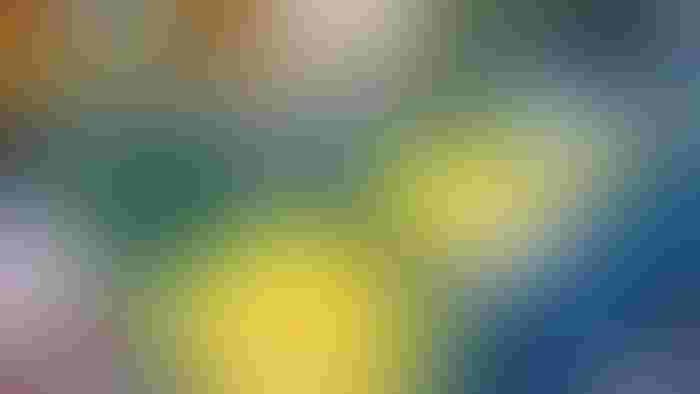 LITTLE ENGINE: Attendees could peruse a display of books children receive from Dolly Parton's Imagination Library. "The Little Engine That Could" is the first book each child receives. It's Parton's favorite book of all the books she's given, she told WIBW. (Jennifer M. Latzke)
It started in 1995 with just a few counties in her home state of Tennessee, but then it spread throughout the rest of the state, she said. And then it got really big.
"It's one of those things that started out for the right reasons and continues for the right reasons," Parton said. "I believe in putting your money where your heart is, and doing the most for children."
Today, the Imagination Library has gifted more than 213 million free books in the U.S., Canada, United Kingdom, Australia and Ireland. The Dollywood Foundation leverages funding from local community partners to make this happen.
In 2005, Pratt, Kan., started the first Imagination Library site outside of Tennessee, providing a template for how the program could expand, Kelly explained.
As of 2021, there were 82 local community partners in Kansas helping provide the Imagination Library to portions of 77 counties, Waymaster said. "Today, through our focus and collective effort, we have 112 local partners, covering all 105 counties in the state," he added.
A strong foundation
The Imagination Library's focus on giving preschool-aged children — no matter their socioeconomic status — a strong foundation in reading before they start kindergarten is the key to its success. Science tells us that 90% of brain development occurs in the first five years of a child's development. From birth to age 5, more than a million new brain connections are forming every second, and a child's brain grows faster in their first three years than at any other stage of life.
It's not just about reading test scores, but setting up children for success as adults.
Waymaster knows the power of the Imagination Library — his son Christian is a participant and will turn 5 later this year.
"We were fortunate enough to live in an area where the Dane G. Hanson Foundation partners with the Imagination Library, in its 26-county area," Waymaster said. He said he saw his son look forward to getting his own mail with his own book each month. And he and his wife, Crystal, cherished their time sitting with him and reading those books.
"All investment in education, including the Imagination Library, provides the stepping stones to their higher education," Kelly said. "You learn to read, and then you read to learn." Building these skills at the earliest age helps children learn when they reach K-12 and beyond, she, added, and that will lead to a better educated Kansas workforce with more opportunities opened to them.
The Kansas Children's Cabinet and Trust Fund's issue brief on early childhood and literacy states, "High-quality early childhood care and education has a return on investment of 7% to 13%."
"When a young child enters kindergarten equipped with pre-reading and math skills along with generally school-appropriate behavior, there is an 82% chance that the child will master basic reading, math and social-emotional skills by age 11," according to the issue brief. "This rate drops to 45% for children who are not school-ready. Consequently, an array of catch-up services must be provided during the school years. These delays and expenses could be avoided with engagement in early childhood programs that nurture healthy development and kindergarten readiness." Read more at the Kansas Children's Cabinet website.
A generous heart
"I'm led by the spirit," Parton said. "I pray God will lead me to what I'm supposed to be doing. So, I keep my heart, my eyes and my ears open to that. I put my money where it's needed the most."
In an interview with WIBW before the event, Parton said reading is one of the tools to move dreams forward.
"I don't think one should ever be surprised that a child makes it from wherever they're from. I'm a good example of that, being from a rural area and being from a poor family," Parton said in her WIBW interview. "It doesn't matter where you're from. If you're smart and if you have a good heart and if you stick to your guns and do the work and keep dreaming and believing in yourself, then you're going to do some great things in this world.
"I wake up with new dreams every day, and new thoughts every day, and I'll just continue dreaming — and hopefully I'll continue to do more things to help more people, because I love to share," she told the audience before taking her guitar and singing. "I've been blessed. And I think if you get into a position to help, you should help."
Here's where to sign up a child for Dolly Parton's Imagination Library.
Subscribe to receive top agriculture news
Be informed daily with these free e-newsletters
You May Also Like
---