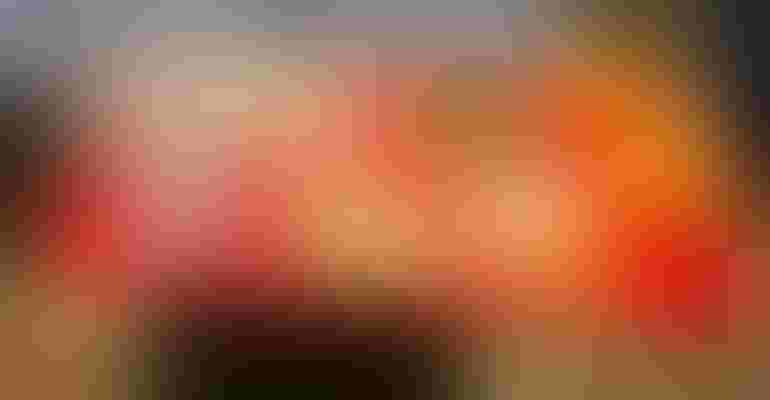 School Nutrition Association
In an announcement late June 21, Senate Agriculture Committee Chairwoman Debbie Stabenow, D-Mich., and Ranking Member John Boozman, R-Ark., along with House Committee on Education and Labor Chairman Bobby Scott, D-Va., and Ranking Member Virginia Foxx, R-NC, announced an agreement to help school and summer providers keep kids fed. The Keep Kids Fed Act will provide important funding and flexibility for communities to provide children healthy meals this summer and provide support to schools and daycares to respond to supply chain challenges and high food costs for the coming school year.
"USDA's child nutrition programs provide nutritious meals to America's children," says Agriculture Secretary Tom Vilsack. "The school and other nutrition professionals who make these meals possible need additional resources and continued flexibilities as they grapple with the ongoing challenges presented by the pandemic."
Vilsack says the deal announced would ease uncertainty and bring a measure of relief to schools, summer sites and childcare feeding programs.
Stabenow notes the agreement will help keep kids fed and fully paid for as a report from the Food Research & Action Center says the COVID waivers provided to pay for meals has been helpful in reducing child hunger in school districts and 82% reported the nationwide waivers supported academic achievement.
If Congress didn't extend the waiver, the program would end on June 30, cutting approximately 10 million children off from free meals this summer, through the next school year, and for the foreseeable future. The waivers have been extended twice since March 2020 on a bipartisan basis, but then in March 2022, Republican lawmakers opposed including the waivers in the government funding package.
"With 90% of our schools still facing challenges as they return to normal operations, this will give our schools and summer meal programs much-needed support to deal with ongoing food service issues. Congress needs to act swiftly to pass this critical help," says Stabenow.
Legislators have been working for weeks to come up with a bipartisan, bicameral agreement that provided a fully paid-for solution to extending the waivers.
"As I visit with our school nutrition professionals, it is quite clear that they need continued flexibilities to cope with ongoing supply chain issues. I am pleased that after lengthy bipartisan negotiations we were able to come to an agreement to extend the waivers in a manner that is fully paid for," says  Boozman. 
"While the country is on the road to recovery, many schools are still struggling with supply chain shortages and other increased costs that will make it more difficult to serve meals next year. This bill provides additional assistance to ensure that students can get the nutrition they need to help them learn and grow," says Scott. "While this bill does not go as far as I would like in supporting our nation's students, it is a meaningful step in the right direction."
House Appropriations Committee Rosa DeLauro, D-Conn., says she was disappointed that the agreement requires offsets, the agreement does provide school workers, parents and caregivers the security of knowing that children will be fed.
"No child in this country should go hungry, period. I'm glad that leaders on both sides of the aisle came together to reach this agreement and avert a hunger cliff which would have left countless of our most vulnerable children and families without access to food this summer and into the school year," adds Rep. Jim McGovern, D-Mass., who serves as the co-chair of the House Hunger Caucus and chair of the House Rules Committee. "Over the summer, hunger gets worse because kids don't have access to reliable breakfasts and lunches at school."
McGovern adds, "School meals are every bit as critical to learning as textbooks, and this is an important step forward in the fight to end childhood hunger and ensure every child has access to free breakfasts and lunches at school."
Democrats are still looking to extend the full waivers for the upcoming school year.
Vilsack states, "It is important to note that schools across the country still face ongoing challenges and at USDA we will continue to use every tool at our disposal to ensure kids get the nutritious meals they need and deserve."
About the Author(s)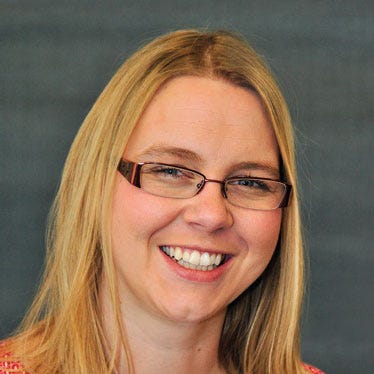 Policy editor, Farm Futures
Jacqui Fatka grew up on a diversified livestock and grain farm in southwest Iowa and graduated from Iowa State University with a bachelor's degree in journalism and mass communications, with a minor in agriculture education, in 2003. She's been writing for agricultural audiences ever since. In college, she interned with Wallaces Farmer and cultivated her love of ag policy during an internship with the Iowa Pork Producers Association, working in Sen. Chuck Grassley's Capitol Hill press office. In 2003, she started full time for Farm Progress companies' state and regional publications as the e-content editor, and became Farm Futures' policy editor in 2004. A few years later, she began covering grain and biofuels markets for the weekly newspaper Feedstuffs. As the current policy editor for Farm Progress, she covers the ongoing developments in ag policy, trade, regulations and court rulings. Fatka also serves as the interim executive secretary-treasurer for the North American Agricultural Journalists. She lives on a small acreage in central Ohio with her husband and three children.
Subscribe to receive top agriculture news
Be informed daily with these free e-newsletters
You May Also Like
---