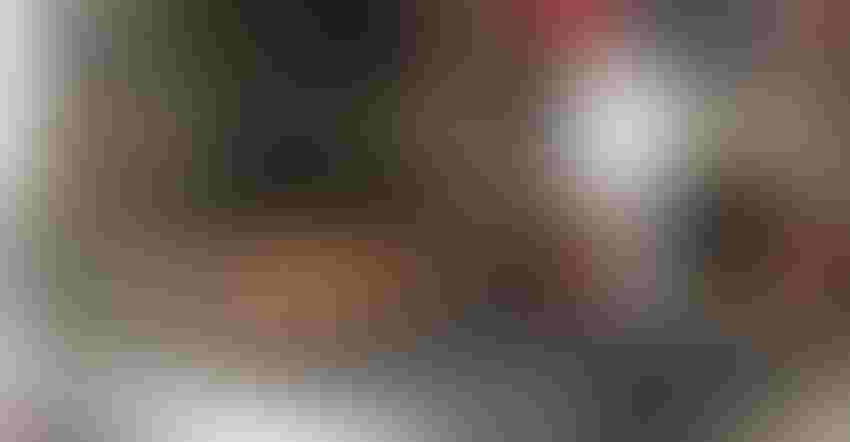 HIGH DEMAND: In September 2019, Costco plans to open a new $400 million poultry complex in eastern Nebraska. It will begin an 11-month ramp-up period, with the goal of processing 100 million birds per year.
It was suppertime and I was running a couple of errands in town, which included a quick stop at Costco. We like the rotisserie chicken sold there, and I needed a protein for that evening's supper.
Just like the dairy case in a grocery store, the fresh meats are strategically located at the back of this mega-store. After I flashed my membership card at the store entrance, I made a beeline for the stainless-steel warming oven encasing those fragrant golden-brown birds.
As I got closer to the display, I could see that it was empty. Darn! I noticed two full rotisserie ovens in back, their timers indicating 20 minutes until done. I had other items to pick up, so I walked around a bit and then came back. Several shoppers were already there, watching a Costco employee prep for bird delivery to customers: sliding chickens off long rotisserie skewers and into black plastic trays, capping the trays with clear covers and labeling each container. He was fast and efficient at his job. Customers took a chicken or two as fast as he set them out for purchase.
At $4.99 each, Costco's chickens are a real bargain for shoppers and a major traffic driver for the company. Costco reportedly sells more than 90 million rotisserie chickens per year. Sales of its chicken have grown more than 8% annually since 2010 — three times the growth rate of total U.S. poultry consumption. However, Costco sells its rotisserie chickens as a loss leader. It reportedly loses $30 million to $40 million a year by keeping that price point so low.

TASTY BIRD: Costco sells rotisserie chicken at $4.99 per bird — a real bargain. The company sells more than 900 million chickens each year.
Will cost savings be achieved?
Those losses should be curtailed in the not-too-distant future, however. In September 2019, Costco plans to open a new $400 million poultry complex in eastern Nebraska, where it expects in-house production to generate a savings of 10 to 35 cents per bird, according to a report published by CoBank in September. Poultry growers are in the process of being recruited and new barns built.
The CoBank report notes three factors that prompted Costco to take over its poultry supply: surety of supplies, consistency of bird weight and quality, and cost control. The first two make sense. However, time will tell if projected cost savings are realized. The CoBank report says the company hopes to see lower costs of production reflected in feed, water and labor expenses. Granted, corn and soybean supplies are plentiful in Nebraska and that could lead to more favorable basis levels than in the southeastern U.S., where most poultry is raised. However, the CoBank report offers no details on water or labor cost savings. It merely mentions the benefit of water coming from the Ogallala Aquifer. Maybe more labor will be handled by machines?
Depending which side of the fence you are on, Costco's foray into poultry production is either good or not so good. It's good for consumers who like tasty, cheap chicken, and it's good for farmers who can operate profitably at this production level. It's not so good for consumers who distrust mass food production and for farmers who chose not to operate in this type of production system.
What do you think about this venture by a food retailer getting into the protein production side? Check out the CoBank report, "Redefining Farm-to-Fork: Costco Sets New Protein Precedent" at cobank.com.
Read what our sister publication Nebraska Farmer has reported on the topic.
Subscribe to receive top agriculture news
Be informed daily with these free e-newsletters
You May Also Like
---