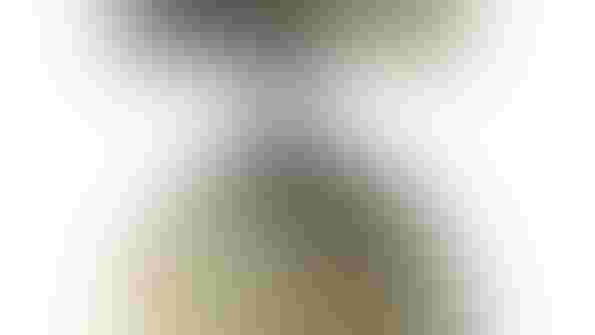 Bayer last week became the latest company to announce plans related to reducing its carbon footprint.
Bayer said it will reward farmers in Brazil and the United States for generating carbon credits by adopting climate-smart practices – such as no-till farming and the use of cover crops – as part of its Carbon Initiative. The program's 2020-21 season will include about 1,200 farmers in Brazil and the U.S.
Earlier this year, Corteva Agriscience unveiled its 10-year commitments to advance sustainability throughout the global food system. Their goals include providing training for 25 million growers on soil health, nutrient and water stewardship and productivity best practices, improving soil health on 30 million hectares of global agricultural land by 2030 and supporting water stewardship advances.
ADM also committed to reducing water intensity by 10% and achieving a 90% landfill diversion rate by 2035 as part of its plan to reduce the company's environmental footprint.
Companies like JetBlue and Microsoft have made promises about carbon reduction and carbon neutrality to shareholders. These promises are the result of demand from shareholders.  In January, Microsoft announced it would be carbon negative by 2030. This month, it announced seven steps on its carbon path.
Last week, Steven Rothstein, managing director at investor climate advocacy group Ceres, sent Fed Chair Jerome Powell a letter urging him to enact regulatory requirements to address the systemic market risks posed by climate change, according to a CNBC article. The letter followed a report released on June 1 that outlined recommendations for the Federal Reserve and other financial regulators to address climate change.
Farmers role
The global carbon offset market is now worth $500 million and agriculture is the only industry that sequesters carbon in the course of normal business operations.
One tactic to offset carbon dioxide emissions is to purchase credits as tradable certificates. The idea is that the cost of those credits works as an incentive for some companies to evolve practices that reduce carbon emissions, and it incentivizes others to reduce their emissions by creating a way to monetize those efforts. By practicing sustainable, regenerative land management, farmers can increase the amount of carbon sequestered in their soils, and decrease greenhouse gas emissions using other agricultural practices, including reducing equipment passes over each field. The idea is that in the carbon market, they can sell those ecosystem services as agriculture carbon credits for added revenue. Groups are working on ways to formalize that effort and bring income back to the farm.
Getting paid to sequester carbon with farming practices is now a reality through the CarbonNOW program from Locus Agricultural Solutions. This year's price for sequestration, established by the Nori carbon marketplace, is $15 per ton. If you already practice no-till, use cover crops and integrate livestock, you could already be sequestering carbon at a rate between a half-ton and a ton and half per acre, per year. Locus Ag works with Nori, a carbon marketplace that uses COMET-Farm, a USDA tool, to validate carbon sequestration and pay growers. Nori, in turn, works with dozens of companies that have expressed a determination to reduce their carbon footprint and are seeking ways to offset the emissions they generate.
Legislation
Lawmakers are also getting into the realm, with a bipartisan group of senators introducing The Growing Climate Solutions Act. The bill, sponsored by Sens. Mike Braun, R-Indiana; Debbie Stabenow, D-Michigan; Lindsey Graham, R-South Carolina, and Sheldon Whitehouse, D-Rhode Island, creates a certification program at USDA to help solve technical entry barriers to farmer and forest landowner participation in carbon credit markets.
Subscribe to receive top agriculture news
Be informed daily with these free e-newsletters
You May Also Like
---