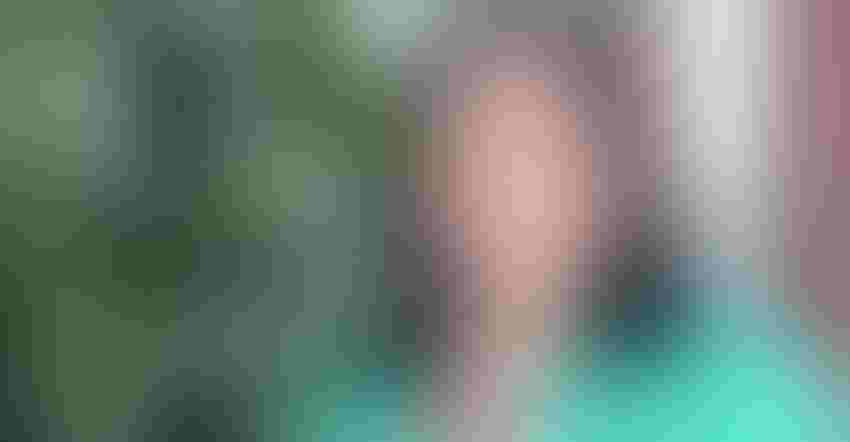 MOVING AHEAD: Lisa Safarian points to 2020 as the second year for the new Bayer, and the first full season for growers to experience the company and its line. She shares a commitment to two key products under fire.
Willie Vogt
Lisa Safarian is excited about 2020, which will be the second year for Bayer with its combined operations after the acquisition of Monsanto. "My team will have the opportunity to bring the whole portfolio together for farmers," she said. "Last year we were in the middle of integration, and were just learning what we had to offer."
That has meant sorting out what the product lines are, how the sales team will go to market and quantifying the benefits of the entire Bayer Crop Science line. For Safarian, commercial operations head for Bayer Crop Science, North America, 2020 is about moving the company forward: "I've been very pleased the way the teams have come together, and you know, it's learning on both sides."
Safarian spoke with Farm Progress during Commodity Classic recently in San Antonio.
For Safarian, who was with Monsanto for 33 years before being tapped for her current role at Bayer, the changes have moved as planned. She noted that for her, in many ways, a lot has not changed. "I would say it's about 85% the same,". she said. "My customers are largely the same. I come to the same campus in St. Louis, and many of my peers are still the same, too."
The differences are the addition of crop protection products and new colleagues from Bayer that are now part of the combined companies. And work on development is not slowing down. Safarian pointed to recent news that Bayer has discovered an entirely new mode of action for control of weeds. "It will be the first new postemergence mode of action in 30 years in the industry. It is in its very early stages, but it looks especially good for certain grass control," she said.
The product, now in Phase 2 development, won't be available until late this decade, but the new Bayer does have an added advantage moving forward. "The other cool part about what we're able to do now as a company is, we're able to work on the chemistry and biotech trait in tandem," she observed. "The beauty of this, instead of waiting 10 to 12 years before seeing a new mode of action emerge and then starting the clock on another 10 years for the trait — you really are developing them roughly in parallel."
That could cut years off the time before a farmer would see the mode-of-action and trait combo in the market; and given today's rising weed resistance issues, that offers some optimism for the future.
Courts and mediation
When talking with Safarian, Farm Progress delved into the two main court case issues facing the company. The most recent was the judgment against Bayer and BASF in a Cape Girardeau, Mo., court regarding a case where dicamba is alleged to have caused significant harm to an area peach tree operation. The second involves the state of California court rulings calling the safety of glyphosate into question.
"Obviously, we're disappointed by the results in both of those [court cases]," Safarian said. "We're going to continue to defend those products."
Safarian turned to glyphosate, which two court cases have found is linked to non-Hodgkin lymphoma despite wide-ranging research and regulatory reviews that discount the cause. "We stand behind glyphosate and working to ensure farmers have access to this important tool. Farmers tell us — and I heard a lot of it this week from farmers here [at Commodity Classic] — how critical glyphosate is to their farming operation," she said.
There's talk of a potential settlement for glyphosate cases, and Safarian acknowledged this is an option being discussed. Generally speaking, Bayer would only consider a settlement if it is financially reasonable, includes a way to bring a practical resolution to the litigation, and provides access to this essential tool for farmers. "In the meantime, however, we're pursuing appeals and will defend ourselves in any upcoming trials," she said.
Dicamba, fungus and the future
The recent court decision against Bayer and BASF in the use of dicamba crops is one Bayer will appeal, Safarian said. The decision — which included an initial judgment of $15 million with an added $250 million in punitive damages to peach orchard owner Bill Bader — has captured the legal community's attention.
Yet there are some facts of the case that were not disputed by the court that may surprise farmers, as Darren Wallis, vice president, Bayer Crop Science North America Communications, pointed out: "We have a lot of empathy for any farmer that experiences a loss. What we know in this case is there were 20-plus root digs completed by an outside party that found a soil fungus in Mr. Bader's orchard; and that is the cause of his situation, not dicamba." He added, "These facts were not contested in court by Mr. Bader's attorneys, so that record stands."
Wallis also noted that a review of the farm's financial records showed that the plaintiff's profits actually went up over the case time frame. "That was not contested as well."
For Safarian, the year ahead poses both challenges and opportunities, but she's ready. "We know what we're doing. We're helping farmers feed the world, which is in itself an amazing thing to do, and to spend your time on. That hasn't changed, regardless of the name on our checks."
Subscribe to receive top agriculture news
Be informed daily with these free e-newsletters
You May Also Like
---