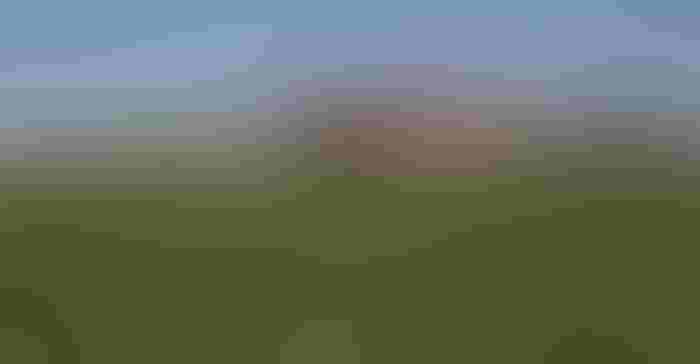 If you were building a farm shop from scratch, where would you start? Dan Nyberg's answer may surprise you. While features like type of heat and door sizes are important, those aren't the questions he would ask first.
"The most important thing to consider first is location," he says. Nyberg is the sales training manager for Morton Buildings Inc.
"Where are you going to put it?" he asks. "Where can you situate the shop and not affect grain bins or grain legs?" Think about plans for future expansion of the grain center, he advises.
If you're tying into an existing building, how does that impact where you locate the new section? How will the new construction influence traffic flow around the farmstead?
Related: New report offers farm shop insight
Can you position it so it's more convenient to move semitrucks around the grain center? Maybe you need to design the shop so you can pull equipment in one end and drive out the other. That could affect where you place the building.
"You may want to pick a location, and think through these questions," Nyberg says. "Have a second or even a third location as options as you plan, in case you determine your first option won't work."
Outside area
Here are other things to consider regarding location: How will you use space outside the building? How much room will you need for parking? Where will employees park? Will you need a policy for parking so there's room for visitors coming to the shop and office complex?
Obviously, you need to make sure you can get adequate electrical service to the shop, Nyberg says. You'll likely need at least 220-volt electrical service to power welders and other equipment.
Even if you just have family help, you may want a bathroom, Nyberg notes. What do local codes say about septic systems? Will the shop need its own septic system? When you're siting the new shop, be sure you know where the finger system is for your existing septic system, so you don't encroach upon it during construction.
What other types of local zoning permits will you need? It's better to find out in advance, rather than travel a long way down the planning path only to discover you need to back up because you must adjust to meet code.
Inside features
Many shops today include space for a farm office. "It can be anything from a simple room for a desk and computer to multiple rooms for several people," Nyberg says. He advises figuring out how much space you need in advance.
"We even have people including break rooms and full kitchens," he adds. "Often, we see kitchens and other living areas go in if the shop is at a separate location from the house."
When it comes to exteriors, dressing up the building with wainscoting is popular today, Nyberg says. It's a separate piece of steel for the bottom 3 feet of sidewall.
"People often choose a different color for this section, compared to the rest of the exterior," he says.
There's a practical reason, too. "The lower portion of the building will be most subject to potential dents and scrapes," he notes. "Making that lower steel siding easily replaceable can be very valuable."
About the Author(s)
Subscribe to receive top agriculture news
Be informed daily with these free e-newsletters
You May Also Like
---