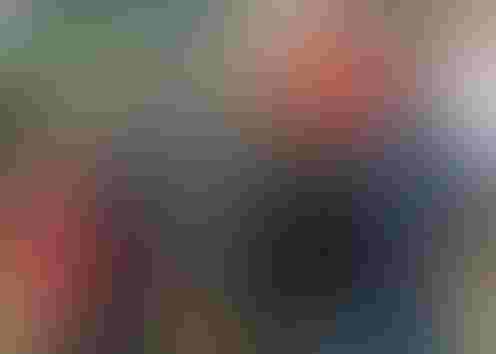 When Cathy and Mike Riley welcomed their college-grad son Dusty home to the family farm nine years ago, it launched a learning process for both generations – one that continues even today.
"Communication is the key to everything," says Mike, who farms corn and soybeans and raises hogs near Amboy, Minn. The Rileys' other son Ross, 27, is a full-time electrician but also owns a hog facility Mike rents, and works part-time on the farm whenever possible. Cathy is the Director of Marketing and Communications with Minnesota Soybean and helps with the bookkeeping and occasionally on the tractor.
Part One: How to Solve a Family Farm's most Common Problems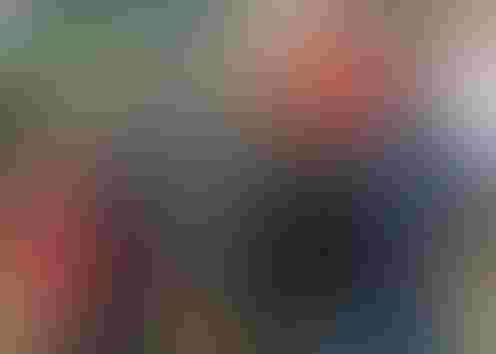 The Rileys - Tina, Dusty, Mike, Cathy and Ross - focus on transparency and communication at their Amboy, Minn., grain and hog farm.
While past (or older) generations may be hesitant to share information, Mike and Cathy, on the other hand, believe their boys' opinions can make the family farm a better business.  
"We do include our sons in regular business meetings so they have a voice, even though in some cases they don't have a financial position in a decision," he says. "The more information we have, the better.
"Sometimes when a person wants to do something you can get tunnel vision and you don't always look at all aspects of a decision," he adds. "In our case, one son likes livestock and one likes crops. That becomes valuable to us, so when we are making a livestock decision we ask the crop-loving son to play devil's advocate and weigh in, because it will ultimately impact him as well, whether that's from a labor or financial standpoint."
Cathy says it was an 'aha' moment when she and Mike realized how valuable it can be to have other points of view weigh in on a decision.
Part Two: Consider These Points Before you Bring the Next Gen Back
"Both boys offer an alternative viewpoint," she says. "Sometimes they bring a new way of looking at things."
The farm business hit a major milestone last summer when Dusty got married. The Rileys already consider their new daughter-in-law Tina a part of the operation.
"We've left it up to Dusty to include her in the business discussions, but I'm not afraid to tell her anything about what's going on at the farm," says Mike. "We want to be open and honest with both of them."
Build a Business-First Family Farm: Part One
Build a Business-First Family Farm: Part Two
Subscribe to receive top agriculture news
Be informed daily with these free e-newsletters
You May Also Like
---