William F. "Buffalo Bill" Cody's life was not boring. Born in 1846 in Iowa, his family moved to Kansas when he was 7 years old. Cody was only 14 when he began riding for the Pony Express. In the Civil War, he served as a Union scout, and later enlisted with the 7th Kansas Cavalry. He served as a buffalo hunter, providing meat to construction crews on the transcontinental railroad.
Cody remained as an Army scout and fought in at least 16 battles during the Indian Wars on the Plains. In 1872, Cody and Lt. Col. George Custer guided the Grand Duke Alexis of Russia, at the request of President Ulysses S. Grant, on an American hunting trip. Soon, Buffalo Bill was the subject of popular dime novels.
But Cody probably is most well-known as the founder of the Wild West Show and Congress of Rough Riders of the World. He staged his first Old Glory Blowout on July 4, 1882, in North Platte, Neb. This precursor to modern rodeo was much more than an entertaining workshop of Western skills. It became an extravagant traveling exposition of Western heritage.
He organized the Wild West Combination, debuting in Omaha, and toured the country over the next few years. Eventually his road show would include "stars" of the day, such as sharpshooter Annie Oakley and even Chief Sitting Bull in 1885.
By 1893, 3 million people attended the show on the grounds of the World's Columbian Exposition in Chicago. Buffalo Bill was one of the most well-known people in the world.
Scout's Rest Ranch
At the height of his wealth and popularity, Cody purchased a ranch at North Platte, Neb., called Scout's Rest Ranch, and built a massive mansion and barn on the grounds. Cody's ranch started with the purchase of 160 acres south of the Union Pacific tracks at North Platte in 1878.
Buffalo Bill worked with Maj. Frank North, the leader of the Pawnee Scouts, to form a cattle business. The cattle business ended in 1882 as more homesteaders began settling on land around North Platte.
In 1878, Cody's wife, Louisa, and their daughters moved to North Platte and monitored the property where Cody planned to retire. The ranch grew to raise high-quality livestock and purebred horses.
By 1885, the family had 1,200 acres planted to corn, with 100 acres of alfalfa, 50 acres of broomcorn and a small oats field. The ranch was operated by 80 horses and 30 men.
Buffalo Bill had the words "Scout's Rest Ranch" painted on the massive barn so it could be read from the Union Pacific railroad tracks a mile away.
Over the years, the ranch and his farming operation remained profitable, but other investments he had made did not. In spite of his worldwide recognition, he was still performing in his Wild West Show at age 71, when he often had to be helped onto his horse backstage.
In 1911, now in dire financial straits, Cody sold his ranch for $100,000. He died of kidney failure on Jan. 10, 1917, in Denver, and was buried in a steel vault on Lookout Mountain overlooking the city.
The house, barn and property eventually became a state historical park owned by the Nebraska Game and Parks Commission. Today, visitors can tour the ranch house, as well as the massive barn and outbuildings, which house Buffalo Bill memorabilia, interpreting his days as a great showman, as well as a progressive rancher.
Learn more at outdoornebraska.gov/buffalobillranch.
About the Author(s)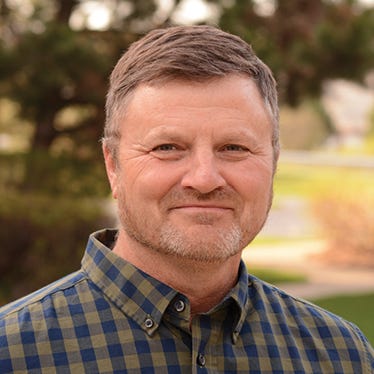 Curt Arens began writing about Nebraska's farm families when he was in high school. Before joining Farm Progress as a field editor in April 2010, he had worked as a freelance farm writer for 27 years, first for newspapers and then for farm magazines, including Nebraska Farmer.
His real full-time career, however, during that same period was farming his family's fourth generation land in northeast Nebraska. He also operated his Christmas tree farm and grew black oil sunflowers for wild birdseed. Curt continues to raise corn, soybeans and alfalfa and runs a cow-calf herd.
Curt and his wife Donna have four children, Lauren, Taylor, Zachary and Benjamin. They are active in their church and St. Rose School in Crofton, where Donna teaches and their children attend classes.
Previously, the 1986 University of Nebraska animal science graduate wrote a weekly rural life column, developed a farm radio program and wrote books about farm direct marketing and farmers markets. He received media honors from the Nebraska Forest Service, Center for Rural Affairs and Northeast Nebraska Experimental Farm Association.
He wrote about the spiritual side of farming in his 2008 book, "Down to Earth: Celebrating a Blessed Life on the Land," garnering a Catholic Press Association award.
Subscribe to receive top agriculture news
Be informed daily with these free e-newsletters
You May Also Like
---