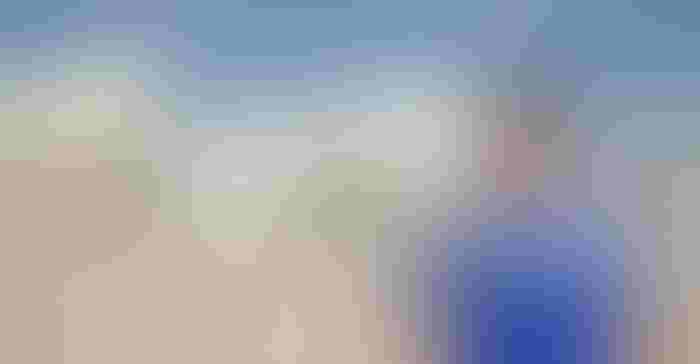 Ten years ago, Nebraska Farmer first featured an article on what was then a young, family-owned seed company. A lot has changed in those 10 years. Most notably, with mergers and acquisitions, there aren't many family-owned seed companies left in Nebraska.
Big Cob Hybrids, the young company featured in December 2009, is one of the few left in the western Corn Belt.
"Which is unique, because in the eastern Corn Belt, you can throw a rock and hit 10 of them," says Ben Benson, president and owner at Big Cob Hybrids, headquartered in Seward, Neb.
Still, in that same time, Big Cob has grown from a young company to a household name in the western Corn Belt, and a lot has changed within the Nebraska company.
The business, which started from the ground up with only two full-time employees, no office and a 40-by-60-foot warehouse, has grown into a well-known regional seed company — with two warehouses, an office with 10 full-time employees and three or four part-time employees (depending on the year), as well as a second office with storage space in Hoxie, Kan.
"For us, it's just about going out and pounding the pavement and managing your overhead, managing your resources," Benson says. "Because we don't have unlimited resources, we can't fight the battle the same way our competitors are fighting the battle. So, we created a system, a different way of doing what our competitors spend a lot more money doing."
Direct-to-farm prescription
An example is Big Cob's Farm-Fit Plan program, which the company launched two years ago — with field-by-field planning for every customer. Over the years, they've moved away from outside sales, and they rely on relationships between Farm-Fit Plan specialists and area seed representatives.
"We build a risk management seed portfolio around every farm our customers have, and we place genetics and traits in a way that limits their risk, gives them opportunity for success and manages their diversity to make sure they're not putting all their eggs in one basket," Benson says.
The process involves collecting previous crop history, fertility data, irrigation data, yield maps and information from USDA's soil databases, overlapped with Big Cob's hybrid data narrowed down to the county level and soil types.
"There are typically two or three hybrids that will fit," Benson says. "So, we'll narrow it to two or three and we'll select one. There's a very intricate risk management piece where, for example, if we selected hybrid A on this farm and we went with 60 bags of it, we want to make sure we use hybrid B or C on another farm instead of going back to hybrid A again.
"Then we give a field-by-field guide with the hybrid recommendation for the acres, with the planting population per acre. If they request variable-rate prescriptions, we can give them population differences. And then we provide them all the technology guides for those products within that plan."
"Statistically, about 70% of corn hybrids that fail fail because they were put on the wrong piece of dirt," Benson adds. "I swear there's never been a company that sold a bad product. What happened was the product was put in the wrong place in the wrong year."
As David, Ben's father, corn breeder and product manager at Big Cob often says, "Success starts with the seed." "Everything starts with the seed," David says. "If you don't have the right seed in the ground, nothing else matters."
For the past three years, Big Cob has offered "EZ Plant," a service unique to the company that delivers seed directly to the customer's farm, based on a prescription through the Farm-Fit Plan.
For the past three years, Big Cob has offered the "EZ Plant System," a service unique to the company in which each pallet or box of seed is labeled with the hybrid, field name and recommended planting population for each specific field farmed based on the prescription laid out in the Farm-Fit Plan — and delivered directly to the farm.
Expanded portfolio
When Big Cob first got off the ground in 2009, the company had a genetic license for Liberty Link soybeans from Bayer, a GreenLeaf genetics license through AgriSure traits, a genetic license for Thurston Genetics through BASF, and for MBS Genetics and SGI (Seed Genetics Inc.). Over time, they added Corn States, Peterson Genetics, and finally, a license with Corteva of DowDuPont.
Now, Ben and David are preparing to launch their own proprietary genetics for the 2021 sales year. This includes non-GMO white corn, organic white corn and several non-GMO yellow corn hybrids.
"My dad has 51 patents on hybrid corn with Pioneer and Mycogen," Ben says. "He started his own genetics business in 2002, and he's been breeding for almost two decades on his own. This is material that he's developed and worked with over the years. We test in the West, we've developed in the West, and we use western inbreds, along with inbreds from Africa, South America, and a lot of big germplasm sources to bring into the West that we feel will have advantages here."
When it comes to non-GMO yellow hybrids and whites marketed locally, Big Cob intends to focus on what Ben calls the Nebraska trifecta: Goss's wilt, drought, and green snap tolerance — and, of course, the trump card: yield. However, with the launch of proprietary genetics in white corn, Ben says they plan to expand their footprint to a global market.
"The non-GMO yellow hybrids are going to be really focused on our existing local customer base, because they bring a lot of good genetics to what we're already using," he says. "But the whites and organic whites with our own proprietary germplasm open up a worldwide marketplace. Our full intention is to offer these hybrids worldwide, and actually sell inbreds and hybrid combinations to countries that don't have germplasm."
David, who has worked in the seed business since the early 1990s and has developed the genetic material on his own over the years, notes reaching this point has taken time.
"With the evolution of my son's company, it had to reach a critical mass before we could take on the risk of producing and selling our own proprietary genetics," he says. "It takes time in this business. It takes two years to go from a decent hybrid to get enough seed to produce 1,000 bags. It takes time to have the infrastructure to warehouse, move, sell, market and do the things we need to. It's taken Ben a decade to build a company that could do this, and that's no small achievement."
About the Author(s) Tyler Harris is the editor for Wallaces Farmer. He started at Farm Progress as a field editor, covering Missouri, Kansas and Iowa. Before joining Farm Progress, Tyler got his feet wet covering agriculture and rural issues while attending the University of Iowa, taking any chance he could to get outside the city limits and get on to the farm. This included working for Kalona News, south of Iowa City in the town of Kalona, followed by an internship at Wallaces Farmer in Des Moines after graduation.
Coming from a farm family in southwest Iowa, Tyler is largely interested in how issues impact people at the producer level. True to the reason he started reporting, he loves getting out of town and meeting with producers on the farm, which also gives him a firsthand look at how agriculture and urban interact.
Subscribe to receive top agriculture news
Be informed daily with these free e-newsletters
You May Also Like
---