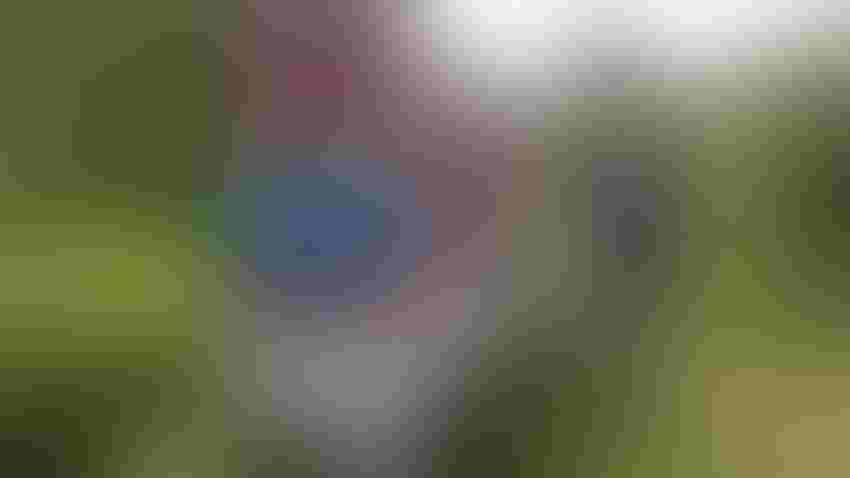 BEE BUSINESS: Raising honeybees has become more than a hobby for Steve Neff, Walkerton, Ind. It's now a business enterprise.
Courtesy of Steve Neff
by Colleen Settle
When Steve Neff of Freedom Hills Farms, Walkerton, Ind., retired from working for the state back in 2009, he wanted something to do with his extra time. Beekeeping seemed like a good fit.
"After working for the state for 37 years, I thought I'd maintain a couple of beehives in my spare time," Neff says. "I really enjoyed it and started to get serious about it. The next thing I knew, I had a lot of beehives."
A year later, Neff's wife retired and joined the bee business. They divided the labor and made it a partnership. She handles marketing and product design, and he manages beekeeping, production and packaging. Neff runs about 100 bee colonies in Marshall and Starke counties. The couple produces some wholesale honey and beeswax, but they mainly sell honey retail at country stores and farmers markets in Mishawaka and Plymouth, Ind.
"It was a hobby that got out of control, and now it is a business," Neff says.
Tips for starting out
Freedom Hills Farms also sells bees to new beekeepers. Neff notes that it is best to buy local bees that are already acclimated to the climate. Northern Indiana has interesting weather patterns due to the proximity to Lake Michigan, so he recommends getting bees already used to withstanding the lake effect.
A new beekeeper also needs the proper equipment, including bee boxes or hives and frames. These are the dividers within the box that help to extract honey. Neff stresses the importance of wearing protective gear when working with bees.
"Don't be silly or try to be macho," he says. "Get a bee suit, and wear the veil and gloves."
Essential part of agriculture
Neff usually harvests his honey in the summer months. But he explains that beekeepers deal with the prevalence of parasitic mites, which can bring viruses and cause deformed wing syndrome. Beekeepers also feel the impact of drought just like row crop and livestock producers.
"No rain means no nectar, and no nectar means no honey," Neff says. "Beekeeping is so critical. Even though we are little guys, we represent about one-third of the food supply."
Neff is referencing that crops pollinated by bees account for about one-third of the U.S. food supply. That assertion is verified by other sources, including the Virginia Farm Bureau.
The honeybee is perhaps the most well-known pollinating species that food crops depend upon. According to The Center for Food Safety, honeybees alone pollinate nearly 95 kinds of fruits, such as almonds, avocados, cranberries and apples, in addition to commodity crops like soybeans.
Neff, who serves as president of Marshall County Farm Bureau, is passionate about advocating for agriculture. He recently visited Washington, D.C., with other Indiana Farm Bureau members to speak with Indiana's congressional delegation about the importance of specialty crops and diversified ag, especially as Congress works on a new farm bill.
"Ag isn't just big farmers, it's everybody," Neff explains. "Whether you are running 5,000 acres or 5,000 honeybee hives, it's all a matter of food security and feeding America."
Settle is public relations manager-brand for Indiana Farm Bureau Inc.
Subscribe to receive top agriculture news
Be informed daily with these free e-newsletters
You May Also Like
---