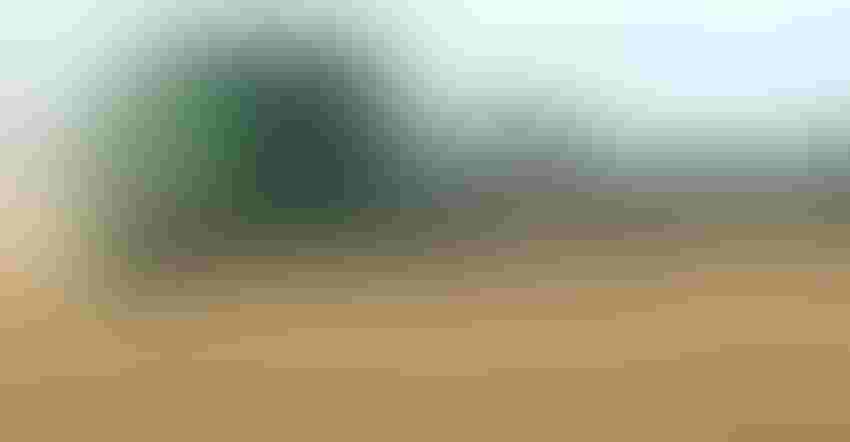 HARVEST APPROACHES: The approach of wheat harvest brings a sense of anticipation of families coming together to participate in one of the great experiences of Kansas farm life. But this harvest season comes amid signs of serious trouble ahead for the ag economy.
P.J. Griekspoor
Ah! I love the anticipation of the coming wheat harvest. The ripening aroma of curing straw as a breeze creates a rustling sound among the yellowing stalks of wheat, it brings me back to memories of my youth while making preparations for another custom harvest run. It never gets old, and I will always enjoy the days leading up to that wonderful experience as families come together to bring in the harvest.
Although timeless in its beauty, this pastoral scene hides much that is troubling for rural and farm communities.
Today, a greater share of the challenges we face do not come from natural disasters or un-cooperative weather. Rather, they are created by external events and are often political in nature.
Additionally, the financial, emotional and mental impact are as severe as any natural disaster. We may not take them into account at the time, even though they have already started to affect our lives in ways we do not fully understand.
Consider these points that indicate more potential trouble brewing ahead:
First, the recently negotiated agreement designed to replace NAFTA has yet to be ratified by Congress. They are the duly authorized legal body to unilaterally initiate such an action, yet it is bogged down by the current administration's refusal to lift tariffs on steel and aluminum imports, and an equally stubborn position by Mexico and Canada and their retaliation with their own tariffs.
Sen. Chuck Grassley, R-Iowa, wrote in a recent column that the Senate has no appetite for moving forward on passage as long as the tariffs remain in place. So, doing nothing and playing the political blame game is the preferred mode of operation, rather than getting something done and serving the best interests of their constituents.
Additionally, there is nothing to indicate President Donald Trump will rescind the tariffs imposed on American citizens even if Congress does act. So, American consumers, and farmers, continue to pay more than $1.4 billion per month, which comes directly off the bottom line.
Second, having severed the U.S. from the TPP agreement in the early days of his term in office, Trump is content to remain on the sidelines — preferring to slug it out in unilateral discussions with Japan, which may take years to conclude — while the newly completed CPTPP agreement is currently in effect, with 7 of the 11 nations participating.
Based on a chart released by U.S. Wheat Associates, this will cost American wheat farmers an estimated $500 million per year, with total losses amounting to over $3 billion within 9 years. To date, there are no serious efforts to re-enter this agreement.
Meanwhile, two major agricultural competitors, Canada and Australia, stand to profit a great deal while American agriculture must adapt to a decreased market share.
Third, tariffs have crushed U.S. soybean sales. The USDA's Foreign Agricultural Service mid-December 2018 report indicates a drop in exports from 39.5 MMTs in 2017 to 27.5 MMTs in 2018. Although exports to the EU, Mexico, Egypt, Argentina and Iran have increased somewhat, they have not made up for the dramatic drop in sales to China.
Fourth, though generally ignored by much of Ag media, agriculture's share in the nation's GDP continues to decline as commodity prices and market share of global exports falls. This, even as America's overall GDP has risen to 3.2% in the latest official report.
In 2015, agriculture's share, including all sectors in the industry, represented 5.7% of the U.S. economy. In 2016 it dropped 6% further, the lowest level since 2010.
According to the USDA Economic Research Service and the Bureau of Economic Analysis' Value Added by Industry series, farm-level GDP is also down, contributing $132.8 billion of the nation's $1.053 trillion GDP for 2017, which represents only 1% of total GDP.
Fifth, as our global trading partners adapt to the new realities of an increasingly adversarial relationship with the U.S., China is making inroads to establishing new trade routes through its "One Belt, One Road" initiative with Southeast Asian nations, as reported by Bloomberg.
This, in addition to other initiatives by Russia, South Korea and others who are working together to establish new northern trade routes — thereby connecting China and Western Europe — will be creating a new, radical environment not particularly advantageous for American interests.
Trade war blues notwithstanding, this is a brave new world we live in, and one that will have lasting political and economic repercussions in agriculture for years to come. Our future harvests may well be fraught with increasing financial and economic pressures as succeeding generations take over the reins on our farms.
Penner is a Marion County farmer and past president of the National Association of Wheat Growers. His email is [email protected].
About the Author(s)
Subscribe to receive top agriculture news
Be informed daily with these free e-newsletters
You May Also Like
---