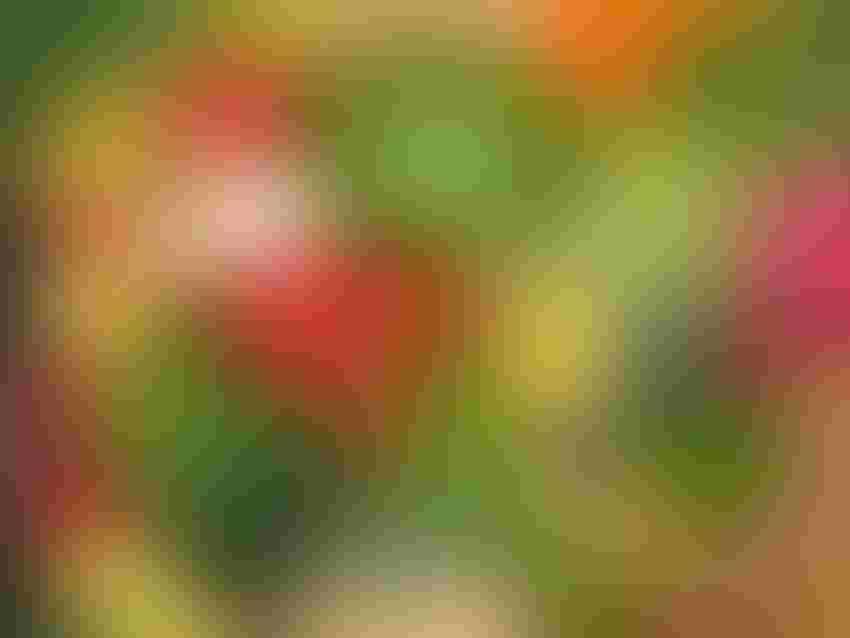 The University of California is offering a guide to farms to consider setting up "u-pick" operations.
Farmers' markets make are like shopping on Saturday in town long, long ago. They're fun.
An occasional Friday night at the popular downtown farmers' market in Clovis, Calif., is part of my summer.
However, the fruits and vegetables are no better there than at the local supermarket. Some are worse. Farmers' markets are popular because people think they are buying from "local growers," and it is somehow better from a five-acre grower than a 500-acre grower, even with the same zip code. I always wonder if the person selling is the same person who grew it. That comes from looking at the boxes around some booths. What is a dead giveaway that it's not local is when there's something for sale that is not ripe locally at this time of year.
However, the general consensus in ag is that farmers' markets are good, since they increase consumption of fruits and vegetables.
Marilyn Dolan, executive director of the Alliance Food and Farming, blogged an interesting piece on farmers' markets.
She offers these simple questions to ensure that these foods are grown safely and in a responsible manner:
Unlike fruits and vegetables grown and sold to supermarkets, produce sold at farmers' markets is unregulated for food safety standards. Therefore, ask the farmers' market seller about the water used on the farm and is it tested for safety. It is also a good idea to ask about the types of fertilizers that are used. Manure is not an answer you want to hear.

Many claims are often made at farmers' markets, like "certified organic" or "pesticide free." Organic certification is a rigorous process, and the farmer must undergo regular audits to ensure that he/she is farming to the organic standard. If a farmer is certified as organic, they will have documentation verifying it and will happily show it. If a vendor makes claims about being "pesticide free," ask how they control pests and diseases. Both organic and conventional farmers use pesticides. A "pesticide free" claim demands explanation. If a vendor can't adequately explain how pests and diseases are controlled, move on. And there is no such thing as "certified pesticide free."

Not surprising, vendors have been found to purchase produce from another source and sell it as their own. One such case was associated with an E. coli outbreak at a farmers' market. Ask general questions about the farm: how long have they been farming; how many acres do they have; where is the farm located; when were the fruits and veggies harvested? It won't take but a few answers to get to the truth.
Local grocery stores and restaurants ask those questions of farmers who supply their fruits and vegetables. Most stores require water testing, documentation of fertilizers used, organic certification documentation, documentation of worker safety and hygiene standards to protect their customers.
"Buying from farmers' markets can be an enjoyable and satisfying experience," she writes. "But adopting a bit of a "buyer beware" attitude is recommended."
More from Western Farm Press
Marijuana farming's crushing environmental impact in California
DIY biotech a glowing minefield for USDA
Growing fish in the Arizona desert?
Oregon GMO mystery wheat is a whodunit
Meteorite find a golden harvest for farmer
What a grocery store without honey bees looks like
Subscribe to receive top agriculture news
Be informed daily with these free e-newsletters
You May Also Like
---