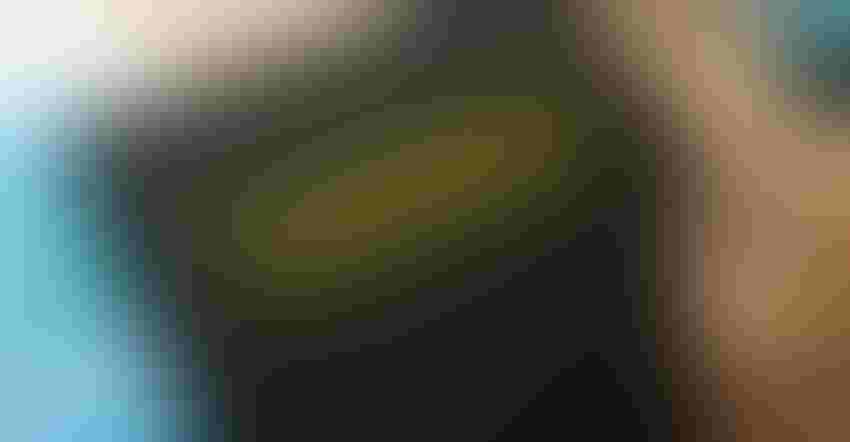 Before leaving town, U.S. Secretary of Agriculture Sonny Perdue and U.S. Trade Representative Robert Lighthizer announced the appointment of 67 members to serve on seven agricultural trade advisory committees.  A complete list of committee members are available at fas.usda.gov/atacs and includes a who's who of influential voices from commodity groups to agribusinesses.
The Agricultural Policy Advisory Committee is comprised of senior representatives from across the U.S. agricultural community who provide advice to USDA and USTR on trade policy matters including the operation of existing trade agreements and the negotiation of new agreements. Members of the six Agricultural Technical Advisory Committees provide technical advice and guidance from the perspective of their specific product sectors. This group of appointed advisors will serve until 2025.
The advisory committees present an opportunity for cooperation and collaboration with other key stakeholders in the agriculture community, enabling them to provide guidance and insight into the creation of new trade agreements and operation of existing agreements.
In a release, CropLife America notes, "The importance of global standards for trade cannot be overstated, and as U.S. agricultural exports continue to grow steadily, farmers, ranchers and producers worldwide increasingly depend on a stable trade market based upon science-driven, risk-based regulatory decisions. Providing trade stability maintains a safe food system, leading to an improvement in overall global population health, supplying healthy food for all."   
American Soybean Association Chairman Bill Gordon of Minnesota and ASA Executive Director of Government Affairs Christy Seyfert were among several familiar faces appointed to serve on USDA and USTR trade advisory committees.
Gordon will serve on the Agricultural Policy Advisory Committee, along with U.S. Soybean Export Council CEO Jim Sutter and other leaders across the ag community. Seyfert was appointed to the ATAC for Trade in Grains, Feed, Oilseeds and Planting Seeds Committee, along with ASA past president Ray Gaesser, USSEC's Rosalind Leeck, United Soybean Board Director April Hemmes and others. Nebraska Sorghum's Executive Director Nate Blum was appointed ATAC for Grains, Feed, Oilseeds and Planting Seeds. Blum will represent sorghum alongside existing committee member Patrick Wade who works for Texas Grain Sorghum Producers.
Molly O'Connor, director of federal government relations at CropLife America, was nominated to the Agricultural Technical Advisory Committee for Trade in Fruits and Vegetables. Chris Novak, president and CEO of CLA, says O'Connor will bring important knowledge and perspective to the committee. "Pesticides and other technologies are integral to providing a safe and dependable global food system. This system depends on effective and consistent trade policies to provide food worldwide and support a healthy population."
Open and free trade policies are critical to the continued health, safety and affordability of the U.S. food system, not to mention the economic health of the U.S., the Corn Refiners Association notes. John Bode, CRA president and CEO, was also appointed to the Agricultural Policy Advisory Committee.
"Serving on the Agricultural Policy Advisory Committee is a great opportunity to help ensure fair and equitable trade agreements with our partners for our country, allowing us to compete in the global economy" says Bode. "I look forward to working alongside my fellow committee members to help develop and advise on trade policy matters that will benefit the entire U.S. agricultural community and look forward to seeing all that we will accomplish."
National Association of State Departments of Agriculture CEO Dr. Barb Glenn was reappointed to APAC. "Glenn brings more than 35 years of professional expertise and experience in agricultural policy, regulatory challenges and agricultural research. Given the state agriculture departments' trade-related regulatory and promotion responsibilities and the agricultural diversity within NASDA's membership, Glenn is well positioned to provide a comprehensive national policy perspective to the committee's work," says NASDA President Dr. Ryan Quarles, who also serves at the Kentucky commissioner of agriculture.
North American Meat Institute President and CEO Julie Anna Potts will serve on the Agriculture Policy Advisory Committee while Michael Schumpp, international trade policy specialist for the Meat Institute, will serve on the ATAC for Trade in Animals and Animal Products. Schumpp will provide this committee with technical advice and guidance with respect to meat and poultry products.
John Newton, the American Farm Bureau Federation's chief economist, was reappointed to serve on the Agricultural Technical Advisory Committee for Trade in Animals and Animal Products. "Continuing to expand market access for America's farmers and farm goods is critically important," says AFBF President Zippy Duvall. "I am confident that John Newton will bring fresh perspectives and insight on the economic implications of complex trade matters as a representative to this committee."
New and reappointed advisors, by committee, are:
Agricultural Policy Advisory Committee
John Bode, Corn Refiners Association
Michael Dykes, International Dairy Foods Association
Dr. Barbara Glenn, National Association of State Departments of Agriculture
William Glen Gordon, American Soybean Association
Karis Gutter, Corteva Agriscience
Bob Hawk, The Munger Companies
Ryan LeGrand, U.S. Grains Council
James Mulhern, National Milk Producers Federation
Chris Novak, CropLife America
Vince Peterson, U.S. Wheat Associates
Julie Anna Potts, North American Meat Institute
James Sutter, U.S. Soybean Export Council
William "Collin" Woodall, National Cattlemen's Beef Association
ATAC for Trade in Animals and Animal Products
Kent Bacus, National Cattlemen's Beef Association
James Bailey III, Walmart, Inc.
Dr. John Clifford, United Egg Producers
Colleen Coyne, Food Export USA - Northeast
Dr. Rachel Cumberbatch, Animal Health Institute
Warren Gfeller, Stranger Valley Ranch
Cassandra Kuball, Edge Dairy Farmer Cooperative
John Newton, American Farm Bureau Federation
Kimberly Ratcliff, Caney Creek Ranch
Michael Schumpp, North American Meat Institute
Patti Smith, DairyAmerica
Kent Swisher, National Renderers Association
Osei-Agyeman Yegoah, North Carolina Agricultural & Technical State University
ATAC for Trade in Fruits and Vegetables
Alicia Alder, North American Blueberry Council
Mark Haney, Kentucky Farm Bureau Federation
Matthew Lantz, Cranberry Marketing Committee
Molly O'Conner, CropLife America
W. Kam Quarles, National Potato Council
Harvey Reed, Louisiana Association of Cooperatives
Alicia Rockwell, Blue Diamond GrowersApple Export Council
ATAC for Trade in Grains, Feed, Oilseeds and Planting Seeds
Nate Blum, Nebraska Grain Sorghum Board
Greg Braun, Border Valley Trading
Ray Gaesser, Gaesser Farms
Douglas Michael Grennan, The Scoular Company
Brian Healy, U.S. Grains Council
April Hemmes, Hemmes Farms
Rosalind Leeck, U.S. Soybean Export Council
Matthew Rekeweg, Corteva Agriscience
Christy Seyfert, American Soybean Association
Randall Henry Suess, Suess Farms
Craig Willis, Growth EnergyRice Federation
ATAC for Trade in Processed Foods
Andrew Anderson, Western U.S. Agricultural Trade Association
Abigail Blunt, Kraft Heinz Company
Patrick D'Ambrosio, Pacific Valley Foods, Inc
Matthew Foley, American Frozen Food Institute
Carlos Gonzalez, Hill's Pet Nutrition, Inc.
Jason Grove, Abbott
Kimberly Houlding, American Olive Oil Producers Association
Elizabeth Johnson, SNAC International
Brooke Markley, Leprino Foods Company
Becky Rasdall, International Dairy Food Association
Dave Shogren, U.S. International Foods LLC
Seth Wilen, American Trading International, Inc.
Leonard Williams, North Carolina A&T State University Center for Excellence in Post-Harvest Technologies
ATAC for Trade in Sweeteners and Sweetener Products
Jennifer Cervantes, Rio Grande Valley Sugar Growers, Inc.
Paul Farmer, CSC Sugar LLC
Eddie Jude Lewis III, Eddie Lewis Cane Farms LLC
Jack Pettus, American Sugar Cane League
Judy Clayton Sanchez, U.S. Sugar Corporation
Paul Steed, Sweetener Users Association
ATAC for Trade in Tobacco, Cotton and Peanuts
Patrick Atagi, National Industrial Hemp Council
Gregory Harnish, Birdsong Peanuts
Michael Klumpp, MAK Enterprises LLC
Richard Pasco, Mars Wrigley
About the Author(s)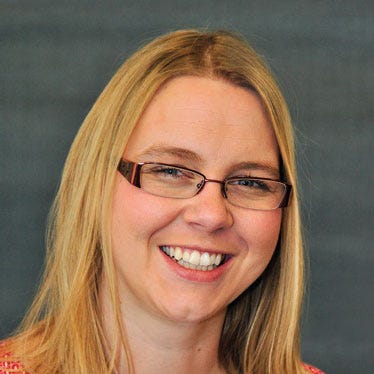 Policy editor, Farm Futures
Jacqui Fatka grew up on a diversified livestock and grain farm in southwest Iowa and graduated from Iowa State University with a bachelor's degree in journalism and mass communications, with a minor in agriculture education, in 2003. She's been writing for agricultural audiences ever since. In college, she interned with Wallaces Farmer and cultivated her love of ag policy during an internship with the Iowa Pork Producers Association, working in Sen. Chuck Grassley's Capitol Hill press office. In 2003, she started full time for Farm Progress companies' state and regional publications as the e-content editor, and became Farm Futures' policy editor in 2004. A few years later, she began covering grain and biofuels markets for the weekly newspaper Feedstuffs. As the current policy editor for Farm Progress, she covers the ongoing developments in ag policy, trade, regulations and court rulings. Fatka also serves as the interim executive secretary-treasurer for the North American Agricultural Journalists. She lives on a small acreage in central Ohio with her husband and three children.
Subscribe to receive top agriculture news
Be informed daily with these free e-newsletters
You May Also Like
---