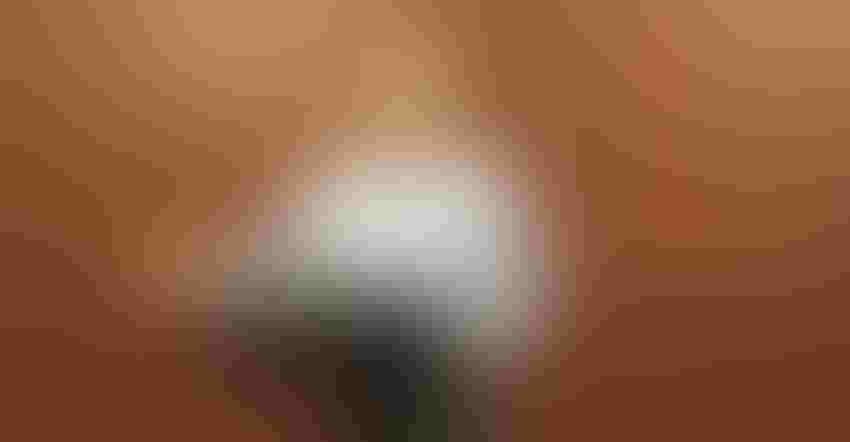 Political leaders gathered in Worthington, Minn., April 29 pledged the JBS pork-processing plant in the city would reopen soon, but not until the workers were safe.
"I think the biggest issue is making sure that these workers in this plant are safe and I can tell you that Tim (Walz) and I are not going to support anything unless these workers are happy, safe and comfortable going back to work," said House Agriculture Committee Chairman Collin Peterson at the press conference shared via a shaky Facebook live feed from a Worthington airport hangar. Minnesota Gov. Tim Walz and Peterson served together in Congress and were both on the agriculture committee.
The Worthington plant, which closed on April. 20 because of a COVID-19 outbreak among employees, is operating with a skeleton crew to kill hogs, but not process them for food. On Wednesday, 3,000 hogs were killed at JBS, according to a Star Tribune article.
As of April 30, there are 742 cases of COVID-19 in Nobles County, where the plant is located, according to the Minnesota Department of Health.  There has been one fatality. Close to 500 workers from the plant have tested positive, Peterson said.
Walz spoke directly to the workers during the press conference, saying "we need to be processing food for this country. We need to get this plant up and running. We need to make sure our markets are still functioning and the only way we do that is to ensure that worker safety. No executive order I do or the president does is going to change the fact that the virus will infect you if you don't do things right and no executive order is going to get those hogs processed if the people who know how to do that are sick."
On April 28, President Trump signed an executive order to keep meat and poultry processing plants operating across the country. The order directs Agriculture Secretary Sonny Perdue to "take all appropriate action under that section to ensure that meat and poultry processors continue operations consistent with the guidance for their operations jointly issued by the CDC and OSHA."
Peterson said he'd been on the phone with Perdue and said the secretary pledged to send whatever help was needed to get the plant up and running. He said reopening the plants in Sioux Falls and Waterloo, Iowa, and Worthington were priorities for the agriculture secretary.
As part of the Peterson plan, a working group is being formed that includes representatives from Minnesota's health and agriculture departments, the plant and from the worker union. The small group has the task of figuring out what's needed to reopen the plant sooner rather than later.
"The way this plant is going to get opened is when the workers are going to be safe," Peterson reiterated.
Reopening will likely include testing protocols and social distancing conditions within the plant so workers aren't standing next to one another.
"If we just magically said, 'ok, everybody go back to do whatever you want to do," they're not going to come back because they don't feel safe," Walz said. In Minnesota, the biggest outbreaks can be traced to areas where people are close together, like the workers at processing plants.
The JBS plant in Worthington is the test run, Walz said, likening it to a forest fire where a team drops in to put out the fire and any embers so they don't reignite. A team is at work in Nobles County and will continue to isolate, trace and test. They do feel a sense of urgency, he said.
"The surest way we get this economy back going again is we make sure people feel safe and secure," Walz said. "We make sure that they feel like the risk management has lowered the risk to an acceptable point and then we can get things rolling, and I think that's how we feel about this plant. It needs to run and it needs to run safely. It does us no good to open it back up again and in two weeks have 500 more people (sick). Where are we going to keep getting the workers?"
Peterson pledged to continue working to find solutions and also figure out how to compensate pork producers who kill hogs because they don't have space for them with the packers closed and causing a backlog.
"I can tell you that as the chairman of the ag committee, this is not going to happen again on my watch," Peterson said. "We get this thing set up, we are not going to disband it. We are going to keep it in place. We are going to have a way to respond to emergencies that's on the shelf and we can take off whenever we have a situation that happens. And it's gonna happen again. . . . "Whatever it is, we are not going to go through a situation where we were caught flat-footed like we were with this situation."
Subscribe to receive top agriculture news
Be informed daily with these free e-newsletters
You May Also Like
---