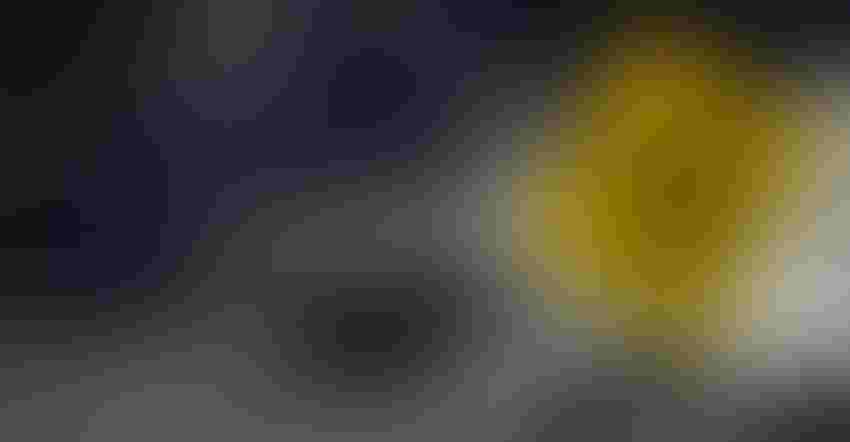 READY FOR THE NEXT STORM? Normal business and market cycles bring storms and change. Plan for them.
ronniechua/iStock/Thinkstock
Every business goes through cycles. Cash grain and dairy farmers know all about the stormy bottoms of market cycles. In good times, they expand — sometimes rapidly. In not-so-good times, they still have to pay for the expansions.
But if you're not careful navigating the storms that the market and fate throw at you, you can cycle right out of existence, warns Dave Hopson, managing partner at the Triumphs information-technology consulting firm. That's why nearly 50% of all new businesses don't make it to their fifth birthday, according to the U.S. Small Business Administration.
Startups often stall out due to too little capital, faulty marketing plans or sometimes not keeping up with technologies crucial to always-evolving challenges. Staying successful is tough enough for established businesses.
Thrive, not survive
Hopson offers these tips for business success, not just survival:
• Grow and professionalize your IT. Even in today's agriculture, "information technology is your business's backbone," he emphasizes. "I don't care what business you're in." That will keep your systems predictable and ready to adapt to the next business phase.
• People and processes are also part of the business cycle transition. Successful ongoing transformation of a business depends on them as well. Each must be fully integrated with the other two.
When you leave out one, Hopson says, your business's functions are no longer effective and productive. When technologies change, employees must also be able to change. Otherwise, you may not be able to survive the next business cycle transition.
• Keep employees informed and engaged. Part of a leader's role is to let employees know where you are in the business cycle. Educate, encourage and inspire them to help bring your business through that market bottom.
• Don't stand still. The "business storm cycle" will drive you to constantly reinvent yourself as a business. If you fail to recognize that the status quo won't last forever, the market will leave you behind. That's what many dairy farmers have already discovered.
• Be prepared for a "tornado." Hopson calls periods of high growth potential or high margins "tornados." They can be caused by new products, new markets, technology breakthroughs, newly available cropland, even mergers.
When you understand all phases of your business cycle, "you're less likely to be caught unaware by these hyper-growth opportunities," he adds. You'll also know how to make one of these growth phases last as long as possible so you can pull more profit from it.
Hopson developed a model to help plan for each predictable phase of their business cycle. He's also authored a book titled "Surviving the Business Storm Cycle: How to Weather Your Business's Ups and Downs." For more details, visit davehopson.com.
About the Author(s) Editor, American Agriculturist
For more than 38 years, John Vogel has been a Farm Progress editor writing for farmers from the Dakota prairies to the Eastern shores. Since 1985, he's been the editor of American Agriculturist – successor of three other Northeast magazines.
Raised on a grain and beef farm, he double-majored in Animal Science and Ag Journalism at Iowa State. His passion for helping farmers and farm management skills led to his family farm's first 209-bushel corn yield average in 1989.
John's personal and professional missions are an integral part of American Agriculturist's mission: To anticipate and explore tomorrow's farming needs and encourage positive change to keep family, profit and pride in farming.
John co-founded Pennsylvania Farm Link, a non-profit dedicated to helping young farmers start farming. It was responsible for creating three innovative state-supported low-interest loan programs and two "Farms for the Future" conferences.
His publications have received countless awards, including the 2000 Folio "Gold Award" for editorial excellence, the 2001 and 2008 National Association of Ag Journalists' Mackiewicz Award, several American Agricultural Editors' "Oscars" plus many ag media awards from the New York State Agricultural Society.
Vogel is a three-time winner of the Northeast Farm Communicators' Farm Communicator of the Year award. He's a National 4-H Foundation Distinguished Alumni and an honorary member of Alpha Zeta, and board member of Christian Farmers Outreach.
Subscribe to receive top agriculture news
Be informed daily with these free e-newsletters
You May Also Like
---