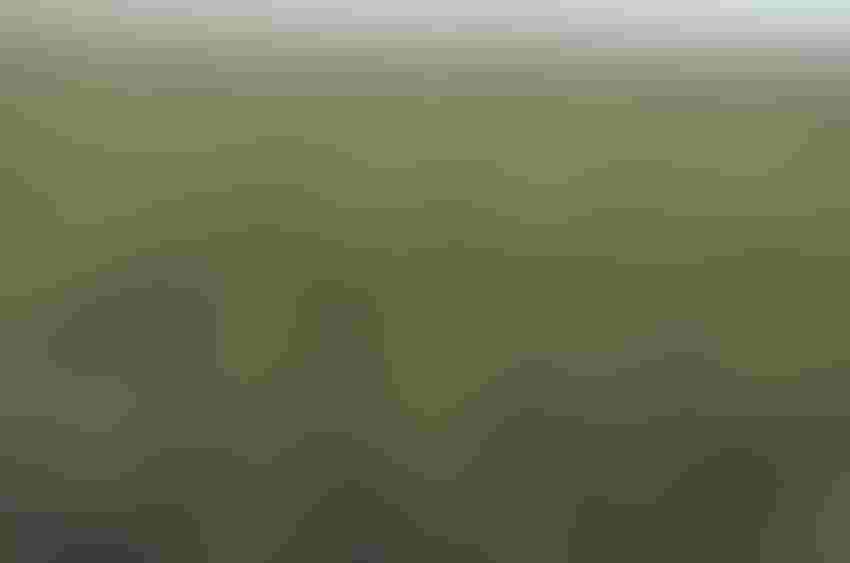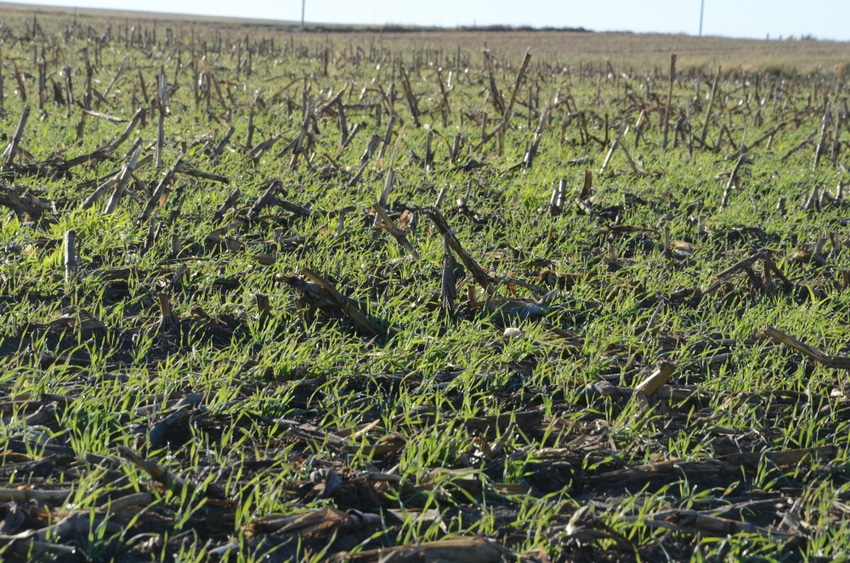 First time for cover crops? If you're thinking of seeding late this summer or early fall, you've got some time to consider what you're going to do.
Experienced advisors Dan Towery and Hans Kok of Indiana have ten tips to help make your first try with covers a success.
"If you're a first timer, we recommend you don't start with complicated systems, and that you start small," says Kok. "There's a learning curve, and if the weather doesn't cooperate you want to minimize the risk."
Keep it simple and try the things that work most often for the most producers, Towery suggests. That way you'll get some early success you can build on.

SUCCESSFUL START: Because it's easy to establish, grows well, and is winter hardy, cereal rye is the choice of many first time cover crop users.
Towery and Kok have been involved with cover crops in Indiana for the past several years as coordinators of the Indiana Conservation Cropping Systems Initiative. It's a state where corn and soybean farmers are having success with cover crops -- somewhere between 600,000 to 1 million acres in the state had cover crops in 2013.
Thinking about a cover crop? Start with developing a plan. Download the FREE Cover Crops: Best Management Practices report today, and get the information you need to tailor a cover crop program to your needs.
Cover crops are one practice in the Initiative's four-part systematic approach to corn and soybean production, along with no-till or strip till; precision farming; and nutrient and pest management.
Having watched and helped make them successful over time, Kok and Towery pass these suggestions on to any first-time cover crop user.
Tips for first-time cover crop users
1. Do your homework. Attend meetings and field days and visit with other farmers in your area who have been successful with covers.

A BUILDER: Dan Towery likes what cover crops can do for the soil.
2. Determine your goal(s). Do you want to break up compaction, scavenge N, increase organic matter, reduce soil erosion, achieve deeper rooting, provide forage, or accomplish something else with your crop? You may likely have multiple goals—cover crop choices will be different as goals change.
3. Consider your next cash crop. This may influence your choice of crop. For example, cereal rye may cause issues with N tie up if it gets tall before you no-till corn into it.
4. Use online tools to help guide you. One handy online tool is the "Cover Crops Selector" available for the Midwest states.  It interactively helps you select cover crops to meet goals you choose from for your crops, and gives cover crop establishment dates.
5. Look for cover crop "opportunities."  These are situations where you have more time to get covers established by planting earlier -- crops that come off early including silage corn, sweet corn, and seed corn -- or after wheat or vegetables, etc.
6. What, when and how you seed a cover crop are interlinked.  Cover crops need time to become established before freezing winter weather. So, if you plan to plant covers after harvest, be sure to allow time for it to grow. Look at your average harvest completion date, see if the cover you plan should get adequate growth when you could plant it. You may want to consider planting an early maturing crop variety to get a cover planted 10 to 14 days earlier. Or, you may find aerial seeding into a standing crop is your best option.
7. Choose your planting method. A drill is the most common tool to seed cover crops after a cash crop is harvested. It gives good seed-to-soil contact, you can mix many cover crops seeds, or use a grass seed attachment. Your corn planter also gives good seed to soil contact and uniform seed spacing. Usually a 15" splitter planter is used. If you broadcast with a spinner, you can mix seed with dry fertilizer. Since this lays seed on top of ground, it needs a rain to emerge. You can also use an airflow for broadcast, which offers a mix with fertilizer and very uniform seed spacing.
Related: 12 Ways to Boost Cover Crop Performance
An option with broadcast seeding is to use a light tillage tool to mix seed into the soil. Options for seeding before the cash crops is harvested include aerial seeding or using a high clearance seeder when crops are starting to mature. One option for high clearance is to take the liquid tank off a high clearance sprayer and replace it with an air seeder with hoses to each row. You can cover a lot of acres quickly with these methods, especially aerial seeding, but you need a rain to start seeds growing.
8. Select your cover crop(s) and fields. You may see a quicker benefit by selecting fields with soils low in organic matter, or with compaction issues or some other problem.  As you select cover crops, talk with a knowledgeable seed person; if your supplier doesn't know options and details of cover crop management, find another dealer. Choose a variety with a good track record in your area for traits like winter hardiness, and don't buy VNS (Variety Not Stated) seed unless it is something very common. Keep your seed tag and record the field where it is planted.
9. Plan how to terminate the cover crop. Options include tillage (be prepared for several passes), crimping (option only for cereal rye that has started to head out), and chemical burndown (understand what is needed for successful termination). Timing is crucial for burndown -- know what to do in cold or wet weather.
10. Leave a check strip. Or, ideally, leave several check strips with no cover crop so that you can better evaluate what the cover crops are doing for your soil and your cash crops.        
Get more information on cover crops and contact information for Kok and Towery online at CCSIN.ORG
Thinking about a cover crop? Start with developing a plan. Download the FREE Cover Crops: Best Management Practices report today, and get the information you need to tailor a cover crop program to your needs.
- Betts is a conservationist who writes from Johnston, Iowa.
This story first appeared in April, 2013. It was updated in June, 2015.
Subscribe to receive top agriculture news
Be informed daily with these free e-newsletters
You May Also Like
---