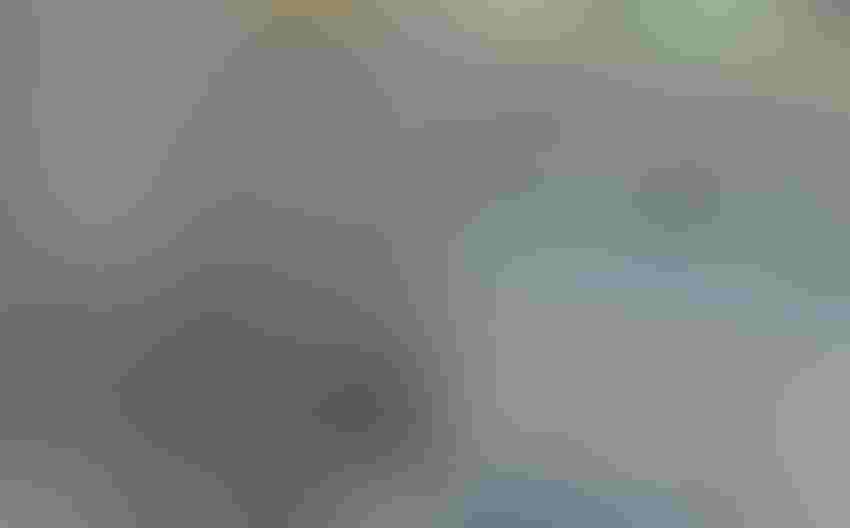 Antibiotics have been able to cure nearly any bacterial infection since World War II, but those miracle drugs are slowly losing effectiveness.
Getty Images
I fear we may be nearing the end of this miraculous age of antibiotics. We're losing the battle with bacteria as they steadily overcome our slim battery of antibiotics.
I was reminded of this again a few days ago as I listened to Amelia Woolums, an outstanding researcher from Mississippi State University. Her work (and that of others) has shown us a lot about antibiotic resistance, but it also shows mystifying survival abilities among these microscopic creatures.
One of the most inexplicable to me is their ability to share resistance genes across species.
"They are very generous with their DNA," Woolums said.
That is one of the ways they acquire resistance. Another is some just aren't susceptible to certain classes of antibiotics because of the medicine's mode of action. For example, the beta lactam class of antibiotics such as penicillin, Excenel or Excede act to prevent the bacteria from forming a cell wall, yet Mycoplasma bovis doesn't have a cell wall, Woolums explained.
Two other ways bacteria overcome antibiotics is by "random" gene mutations that render them resistant, or by the fact in any population there will be some bacteria which are resistant to a given antibiotic.
Woolums said history tells us resistance is progressive in bacterial populations, moving from low to intermediate to high levels. She also said history tells us once an organism is resistant to one antibiotic it will likely become resistant to others.
However, the actual behavior of bacteria in the presence of antibiotic pressure -- or sometimes without antibiotics -- is the most mystifying to me.
Woolums cited a University of Georgia study on 169 stocker calves given metaphylaxis with tulathromycin (Draxxin) soon after arrival. In the presence of that single antibiotic, the shedding of multi-drug-resistant (MDR) Mannheimia haemolytica increased sharply between arrival and day 14.
A Mississippi trial on 50 bull calves and steers showed an increase in M. haemolytica shedding through 14 days of testing and treatment with a three-drug treatment regimen, then declined slightly by day 21. And get this: None of the M. haemolytica isolates swabbed in cattle on the first day of the trial were resistant to enrofloxacin, but by day 7 all swabbed M. haemolytica isolates showed resistance; even though the cattle did not receive enrofloxacin until day 14. They became resistant without exposure.
There is a lot more information on this, and I will try to unpack more of it in the future, but I have a take-home message from Woolums's talk and from other information I've been gathering. We must do a better job of weaning, handling and breeding cattle.
First, not all those cattle in the Mississippi trial that shed M. haemolytica needed treatment for the disease. Some cattle were themselves resistant. I believe we need to work hard on selecting and breeding cattle that are simply healthier. There has been no effort by the industry to do that. Every emphasis has been on producing big, fast-gaining cattle. The truth about that is cattle feeders and packers are very good at what they do and can make nearly any decent cattle work. The emphasis on size and "meat quality" can be dismembered easily by taking an unbiased look at USMARC data and other unbiased material.
Further, the genetics people from Zoetis sent me evidence the other day that they now have effective genetic testing for illness in dairy cattle. This further proves my point that we could select healthy cattle over susceptible cattle.
I also believe R.P. Cooke is correct that we would be better off to learn to manage our grazing so we have more and better forage, and then sell much tougher yearling cattle, long-weaned and hard as nails. The record shows there is much less sickness in older, larger and long-weaned cattle.
Finally, every one of us needs to keep working on our stockmanship, learning how to handle cattle in ways that remove stress, thereby reducing their susceptibility to pathogens, and by teaching them to trust us so they will let us see it when they are sick and need treatment. This is also a well-proven solution and being re-proven regularly.
Last and certainly not least, download and heed the Beef Quality Assurance publication called Antibiotic Stewardship for Beef Producers.
The opinions of the author are not necessarily those of Beef Producer or Farm Progress.
Subscribe to receive top agriculture news
Be informed daily with these free e-newsletters
You May Also Like
---