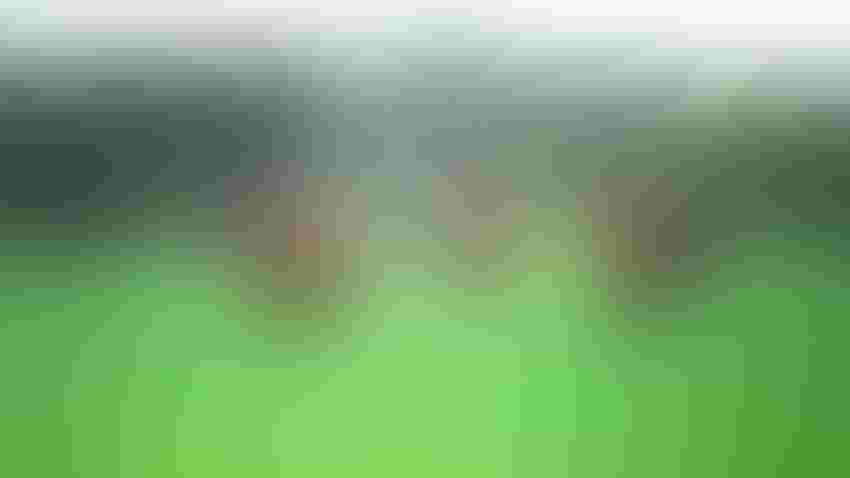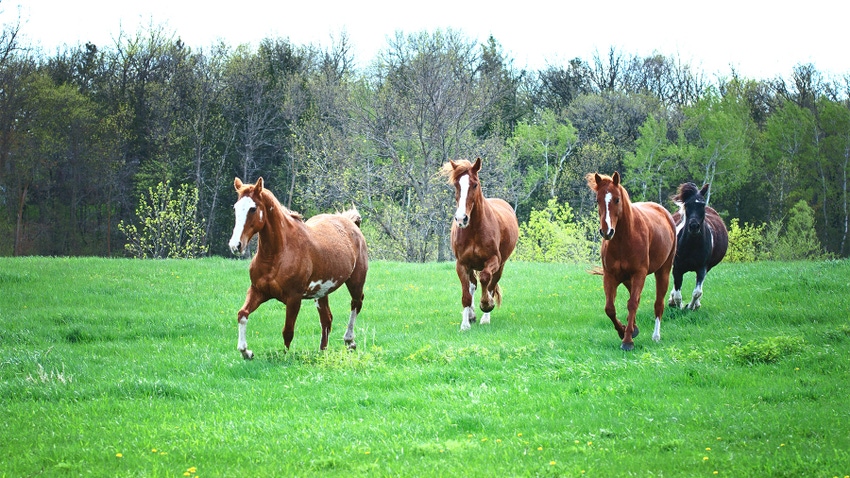 VACCINATION PROTECTION: With detection of West Nile virus in Kandiyohi County horses, the Minnesota Board of Animal Health prompts owners to vaccinate their horses as a form of protection.
Cavan Images/Getty Images
The Minnesota Board of Animal Health responded to two horses with West Nile virus in Kandiyohi County in late July. One horse, a 1-year-old quarter horse colt, was unvaccinated and died from complications related to the illness. The other horse is a 21-year-old mare who recently received a West Nile virus booster dose prior to her infection and is recovering. The detections stem from separate farms, and the virus appears to be circulating in mosquitoes in the county. Infected horses cannot spread the virus to people or other horses.
"Vaccination is the best way to protect horses from West Nile virus," says Heather Damico, senior veterinarian in charge of equine. "Historically, a lot of the reported cases we deal with in horses are either unvaccinated or undervaccinated, which means they didn't receive their annual booster shot. Vaccines can prevent infection or reduce severity of disease if the horse is infected."
West Nile virus is regularly found in Minnesota during the summer, and birds serve as the primary host of the disease. The virus circulates between infected birds and mosquitoes. Once infected, the mosquitoes can transmit the virus to horses or people. Infected horses cannot spread the virus to people or other horses. The virus can cause inflammation of the brain and spinal cord. Infected horses may or may not show neurological symptoms, including muscle tremors and incoordination.
In addition to vaccinations, horse owners can decrease environmental risks of West Nile virus by reducing mosquitoes.
Change water in drinking troughs every week.

Drain stagnant water puddles.

Remove items mosquitoes use for breeding grounds, like old tires and tin cans.

Place and maintain screens over windows and stable doors.

Use mosquito repellents to protect horses and people from mosquito bites.
This is a high-risk time of year for West Nile virus transmission. The Metropolitan Mosquito Control District has already reported West Nile virus in routine mosquito samples in several metro counties this summer. Non-negative test results for West Nile virus disease must be reported to the Board of Animal Health.
Have a say in '24 legislative session
Farmers, food businesses, and others impacted by food and agriculture systems are invited by the Minnesota Department of Agriculture to share policy and program suggestions as the department considers proposals for the 2024 Minnesota legislative session.
Two virtual public input sessions will be held from noon-1 p.m. Aug. 21 and from 5-6 p.m. Aug. 22. These sessions are free, but registration is required.
There also is an online form for written submissions open through Sept. 1.
The next legislative session begins Feb. 12, where the MDA may bring forward proposals to change state law. The governor and legislature set a two-year budget in the 2023 session and may consider other additions or revisions in the 2024 session.
84th Minnesota Nutrition Conference
The Minnesota Nutrition Conference, now in its 84th year, is set for Sept. 20-21 at the Mayo Clinic Health System Event Center in Mankato, Minn.
This is a highly regarded and well-known livestock nutrition conference. This conference delivers leading-edge, research-based knowledge to advance sustainable production of beef, dairy, poultry and swine. This annual event is presented by the Department of Animal Science, University of Minnesota and University of Minnesota Extension.
Amboy youth selected as Syngenta Seeds apprentice
Gavin Stevens of Amboy, Minn., has been selected to participate in new a dual-trainee pilot program being conducted in cooperation with South Central College in North Mankato and the state of Minnesota, as announced by Syngenta Seeds.
"This apprenticeship is a great way for me to learn about a large, important business like Syngenta," Stevens says. "I've grown up on a small farm, and joining Syngenta has taught me a lot more about seed, safety and operating as a team."
Stevens, a 2023 graduate of Maple River High School in Mapleton, Minn., started his apprenticeship with Syngenta Seeds in June and will be majoring in agribusiness this fall at SCC. He is a member of FFA and is involved in a variety of extracurricular activities and sports.
"We are really excited to work with our partners in developing this new training program, which will help these young leaders get experience in the field of agriculture while receiving — at the same time — academic credentials," says Dresden Goldberg, academic partnership program lead at Syngenta.
Subscribe to receive top agriculture news
Be informed daily with these free e-newsletters
You May Also Like
---